Remix Plastic
is creating engaging sustainability programs
Select a membership level
Awesome Support ($5 NZD)
Thanks to your awesome support we will be able to crack on with Remix Plastic's massive to do list.

Pledging $5 a month will let you:
- see and interact with our content on social media
- message us at any time of day
- have access to resources on plastic recycling and circular economy systems
- vote on which of our tasks you would like us to prioritise
- regular updates on our programmes and impact

Here's the catch: everyone else gets that too.
The last thing we want to do is put up a paywall between what we learn and the people who can learn from us. We all need to work together, locally and internationally to reduce plastic pollution. This is the approach your $5 will support.

Plastic Enthusiastic ($10 NZD)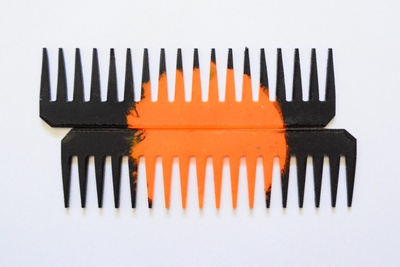 You get everything in the first tier, and an extra dose of our ongoing gratitude.

That's why your support means so much - by opting in and supporting Remix Plastic's programmes to deliver sustainability education you are paying it forward to those who wouldn't be able to access information behind a paywall.

You're part of the solution. Thank you for supporting our work to move NZ towards a circular economy.
Talking Rubbish ($20 NZD)
Massive thanks for allowing us to continue talking rubbish (and circular economy)!

You get everything in the first two tiers as well as early access to our resources and the knowledge that your valuable support allows us to continue making sustainability easy and accessible for everyone.
About
We aim to engage people in sustainability through new and interesting techniques such as hands on plastic recycling and nationwide podcasts. We run sustainability workshops to share understanding around waste problems, provide hands on skills to empower individuals to make sustainable changes, and promote circular economy systems by showcasing what is already happening in our community. We are based in Christchurch but connecting New Zealand wide. We develop resources, workshops and podcasts to share our work and make sustainability easy and accessible to everyone. 
If you like the sound of our work but can't afford a financial pledge, we appreciate you following along, engaging in the conversation and consider sharing our story on social media or in person. Thank you!
Note that the support from Patreon members subsidizes our other work. If we are running a workshop for a business or group that can afford to pay, they do. If there is a contract role that covers an area of work we are interested in, we will aim to work in a paid role rather than be supported through Patreon. This system just allows us to continue sharing with our community without having to pack it in and get a 9-5 job!
Your support with allow us to continue:
Creating online resources on plastic recycling from our experience
Creating resources on circular economy and waste reduction
Supporting work on So Circular radio show/podcast
Running workshops for community groups for free or at subsidized rates
Hosting meetups – Plastic Recycling Christchurch, Second Hand Christchurch
Donating products
Meeting people that are working in relevant areas, building collaborations, showcasing other projects, sharing knowledge and resources
Tracking and reporting impact
Recent posts by Remix Plastic