Renee Tougas
is creating thoughtful content, conversations, and community.
Select a membership level
Podcast Conversations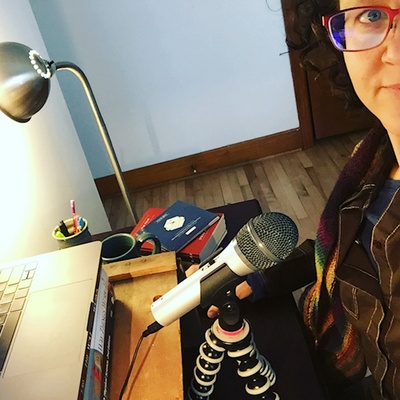 A monthly podcast diving into the Big & Beautiful Ideas from the extraordinary lives of ordinary people like you. 
access to Patron-only chats and connection. 
Courses & Workshops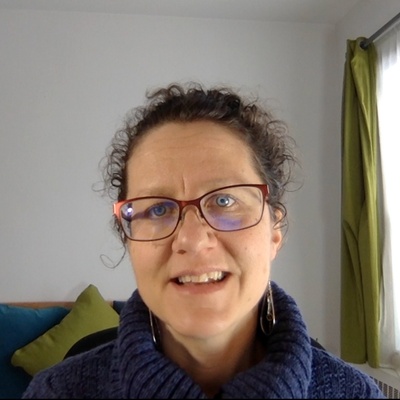 Seasonal in-depth explorations of specific topics.
Available Courses:
🎉Just released October 2019 - Second Bloom 🎉
Second Bloom: Transition to New Midlife Vocations from Mothering & Homeschooling. What comes next after a season of life committed to mothering, caregiving, homemaking, and homeschooling. Course description here: https://renee.tougas.net/blog/second-bloom/
Plus full access to all benefits at the Podcast Conversations level of support.
About
Hi, I'm Renee Tougas. I'm a fortysomething homeschool mom and homemaker. I'm a writer, thinker, and educator.
Maybe you landed here
from my blog
and if so, you might know that I've been blogging since 2004.
My blog is an exploration of the Big & Beautiful Ideas that animate our lives through the lens of my own particular life experiences with homeschooling, mothering, homemaking, marriage, adventure, and creativity.
I write at the edge of my growth curve, at that line where things are evolving or have recently shifted. The details change according to calendar and life season, but in a nutshell I share stories of personal growth in the context of family life,
always seeking truth and beauty while carrying a healthy dose of skepticism for easy answers
.
I write about the things that really matter (love, beauty, belonging, community, creativity, etc.) by writing about the the things that really matter (kids, family, home, vocation, etc.)
This Patreon community exists to support the ongoing work of this writing and to extend the conversation to the themes and issues in your life.
I write my blog as a witness to the human heart, my heart.
At Patreon I host thoughtful conversations that bear witness to your human heart -
your experience, your life, your relationships.
Your life speaks universal truth, wisdom, and beauty through the unique lens of you.


The Big & Beautiful Ideas are rooted in the everyday-ness of our living. We access the transcendent and meaningful through our connection with other people. This is the gift of communication and the gift of relationship.
That's what this Patreon community is about. 
When you become a Patron of Renee Tougas you help support my on-going memoirist blog (content anyone can access, for free) but you also
invest in creating new audio, written, and video content that explores the Great Ideas in the context of everyday lives, yours and mine. 

Levels of support & benefitsPodcast Conversations:
Podcast interviews with ordinary people living extraordinary lives, sharing the stories of personal growth and transformation at the edge of their own life experience.

Private Patreon community conversation and content around those interviews. 
Courses & Workshops:
Video, print and audio teaching. Available to date:
Possible ideas:
Real-life meet-ups.

Community calls/webinars.
Partnerships with other creators and thinkers to provide quality, helpful, and inspiring support for living and learning from the Big & Beautiful Ideas in your own life. 
Courses and content around popular topics at my blog, including: navigating a midlife crisis and life/faith transformation, community/belonging/identity in a mobile and post-modern society, small space living, minimalist traveling and adventures, contemplative spiritual practices, practical homemaking, supporting anxiety and mental health, and more.
Become a patron to
Unlock 71 exclusive posts
Connect via private message
Recent posts by Renee Tougas