Rengin Tumer
is creating Netherrealms
Select a membership level
Enter the Netherrealms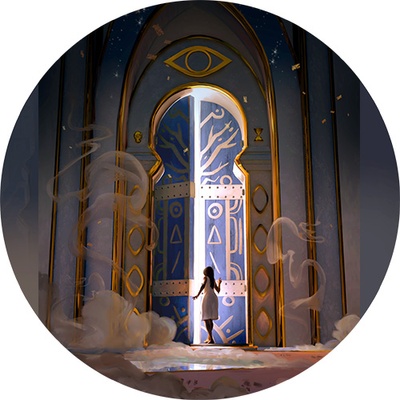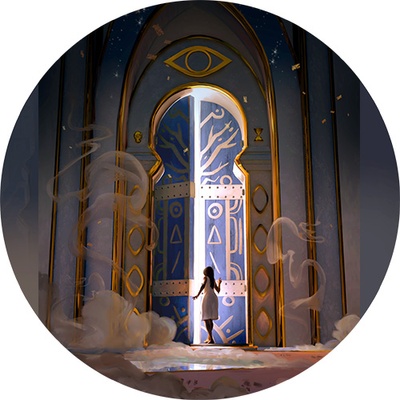 Hello Dreamer!
 Join Nergui as she discovers more of Netherrealms.
New content every Wednesday!
Pay what you want and support with any amount you can. For supporting, you get:
Early access to finished pieces
Exclusive access to work-in-progress shots
Exclusive access to full-length process videos
Insights on my creation process and workflow
Free access to some digital products in my store
Quarterly updates on my art goals in the future
Quarterly updates on how my previous 3 months went
About Rengin Tumer
 NEW CONTENT EVERY WEDNESDAY! 
Netherrealms transports you to a different world where milennia-old creatures roam, dreams are a responsibility and personal growth is a must.
Join Nergui as she discovers the Netherrealms on Patreon!
WHAT IS THE NETHERREALMS PROJECT?
Right now, I paint and release a new illustration
every month
that shows a moment from my story, Netherrealms. Patrons help support this project so I can keep making illustrations. The more Patrons Netherrealms has, the more often I can release new paintings.
WHO AM I?
I'm Rengin, a fantasy illustrator from the Netherlands. I often describe my work as serious storytelling in vibrant colors.
In 2012, I wrote the first lines for a story that would become known as "Netherrealms". After chipping away at the story with loose sketches, I am now committed to bringing Nergui and her friends, family and enemies to life, one illustration at a time.

WHAT'S THE STORY OF NETHERREALMS?
Netherrealms revolves around Nergui, who gets transported to a world stuck between Life, Death, Dreams and Time when she becomes the victim of a disease that is raging around the world, putting people in a sleep-like coma. She meets Dane and Zara, who try to help her figure out what is going on. It's not easy for Nergui, because she has relied heavily on her father ever since her mother passed away. In the Netherrealms, Nergui needs to learn to stand on her own two feet while discovering new worlds, deities and dreamscapes.
HOW PATREON WORKS
Patreon brings exclusive Netherrealms content to its biggest fans. Through a monthly pledge, as a Patron you get access to a feed just for you. You can cancel or edit your pledge at any time! For me, a pledge from you will mean more time to work on Netherrealms and a more stable income (which in turn, will lead to more Netherrealms content).
WHAT WILL I GET FOR BECOMING A PATRON?

A whole lot of gratitude and appreciation from me! But more specifically: I will share progress shots of the illustrations for that month, insights in how I work, an in-depth version of how that month's illustration was created and of course, provide early access to the full, finished illustration. I'll be there to answer any questions you may have about the Netherrealms or its creation process.
For as little as $2 a month, you get access to all of the above, and you can always cancel anytime! What's more, as the Patreon becomes bigger I can start adding other things to the Patreon, with your input.
So become a Patron, and become part of the Netherrealms!

When we reach this goal, I can fully dedicate one week a month to Netherrealms!
2 of 6
By becoming a patron, you'll instantly unlock access to 61 exclusive posts
By becoming a patron, you'll instantly unlock access to 61 exclusive posts
Recent posts by Rengin Tumer
How it works
Get started in 2 minutes