The Reprobate Press
is creating a pop culture resource covering esoteric thought, art and ideas
Select a membership level
Reprobate Supporter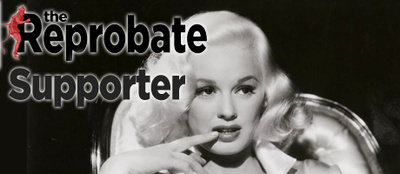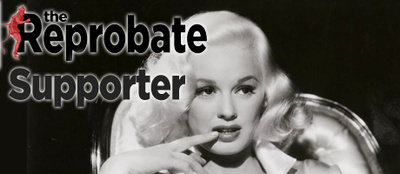 • Access to exclusive Patreon content
• 25% discount on books
* The warm glow of satisfaction in knowing that you are helping The Reprobate continue to survive

About The Reprobate Press
The Reprobate: Difficult Ideas For Difficult Times. In Print And Online.

We live in a world of sterile culture, vacuous conformity and aggressive thought control – the dull thud of empty thought; the tedium of empty culture; the tyranny of the uninformed. You deserve better. We
all
deserve better.
The Reprobate
intends on giving you
exactly
what you deserve. Exploring the worlds of degenerate ideas, erotic extremity, social contrariness and outsider art - with challenging ideas, graphic imagery and uncensored commentary -
The Reprobate
is your one-stop encyclopedia of life's essentials.
The Reprobate
has produced six print books to date, alongside our (more or less) daily articles on the website and our acclaimed podcast series that is now relaunched as a regular collection of video interviews, social histories and random musings - with exclusive extra content for patrons in the form of extended and original video features, new writing and discounted/unique editions of forthcoming physical products.
All this takes time and money.
The Reprobate
is not a profitable concern. We have very limited advertising - to actually have advertising beyond the odd affiliate link on the site would involve gutting it to remove any challenging or provocative content, and that would render what we do worthless. given the esoteric nature of what we do, we are unlikely to ever make vast sums. But with your help, we can ensure that our website continues to be a growing and vibrant collection of the strange, the quaint, the outrageous and the bizarre, and produce confrontational and entertaining podcasts and vlogs.
We hope that you are interesting in supporting our future endeavours. Thanks for your time.
Visit us at
http://reprobatepress.com
to immerse yourself in the full experience.
The immediate aim is to relieve a few financial pressures. It will help us develop the website and promote what we do.

1 of 5
By becoming a patron, you'll instantly unlock access to 18 exclusive posts
By becoming a patron, you'll instantly unlock access to 18 exclusive posts
Recent posts by The Reprobate Press
How it works
Get started in 2 minutes