Reptilian Overlords
is creating AXEMONGER, digital sculptures, art, and adventures
Select a membership level
AXEMONGER Chronicler
Thank you for your support in the creation of  AXEMONGER! This tier directly supports the artists and story tellers working to bring this setting to life.
You'll get access to short stories and illustrations from the world of AXEMONGER.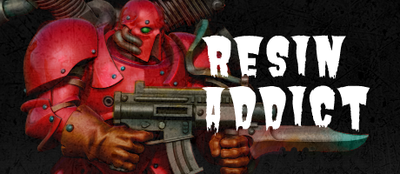 Resin addict
Thank you so much for your support. This is a great  tier to live on if you love Reptilian Overlords, and want to help us grow but maybe you don't own a 3D printer or you prefer working with our resin casts.  You'll get all the perks of the Axemonger Chronicler Tier plus:
Participate in community polls and help decide what gets created each month.
Each month one randomly selected supporter will receive a master prototype printed on our high end 3d printer at a resolution of 25 x 25 x 10 microns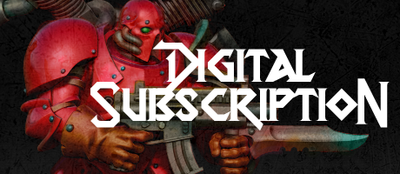 Digital Subscription
Get access to the wonderful content from the  AXEMONGER Chronicler Tier and 
Each month you'll receive new conversion bits and complete miniature STLs
Access to the Reptilian Overlords Armory of weapons and equipment. When this feature unlocks every weapon and piece of equipment made for our models and kits will be available to download.
Help us choose our next project by participating in monthly polls. Tell us what bits would make your armies awesome and if they make the cut then the'll be added to the poll.
About Reptilian Overlords
Welcome to the Reptilian Overlords Patreon. Thank you for stopping by! Reptilian Overlords produces some of the finest resin miniatures and conversion bits for tabletop gaming in the world. While we've kept busy creating new and exciting bits to customize your models, we've also been working behind the scenes on an exciting project called AXEMONGER.
With your support we'll continue expanding the Axemonger universe with short stories, narrative background, and illustrations. In return, I'm very pleased to offer patrons inspiring miniatures and conversion bits as downloadable STLs. Each STL file comes with a personal use license for your hobby projects. And of course, patrons get to read all about the denizens of Axemonger and play with some really cool miniatures.
What is AXEMONGER?
Axemonger is a parody universe taking aim at various tropes in our favorite tabletop games. On a world caught in the death grip of an evil Space Lich, bands of heroes made up of renegade knights, space elves, gimps, marauders, and chaos goblins must battle monsters, and each other, as they scour the dark corners of their world in search of a mythical axe, which legend says has the power to slay an undead god.
Digital Downloads
Each Digital Download release will consist of a variety of complete models or conversion bit sets which will be determined by patrons in our community poll. When it comes to models for tabletop games I know the value of modular sets with lots of conversion potential. So, whenever possible I will release new models broken down into sets of legs, torsos, arms, heads, etc. New Digital tier supporters receive access to the Reptilian Overlords starter pack of STL files in addition to our most current release. You can find past releases at the Reptilian Overlords 
online store
.
New Patron Starter packs



November release:

Terms and Conditions:

By downloading content from Reptilian Overlords you agree to abide by the following terms and conditions:

The digital stl files provided are for personal use only. You may not share, sell or distribute files, prints, casts or copies or any derivative material under any circumstance.

You may modify, cut or resize the models as you see fit. You may not sell, share or distribute the modified models or any other models/digital content containing portions of Reptilian Overlords models.
All copyrights belong to Reptilian Overlords, NO rights are assigned or transferred to the end-user.


Open up the Armory! Every time a new weapon, pouch, grenade, pack, or piece of equipment gets made it will be added to the Armory.


1 of 3
Recent posts by Reptilian Overlords