LuKe-Productions
is creating Requiem Aeternam
Select a membership level
Little Ones
 Ah, thou art not afraid of ghosts. Excellent dearest, thou art seeing the pages two days early. 
Lesser Elementals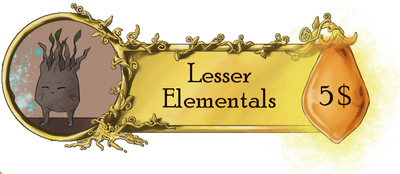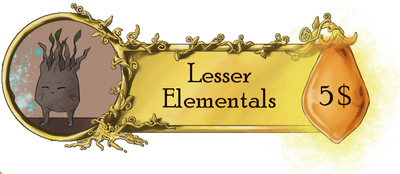 So, thou art ready to dive deeper into the realms of spirits. Thine bravery is rewarded with random little ones along thine journey through the endless mist and a trimestrial wallpaper. 
Elementals
 Thine eagerness to explore the world is magnificent, dearest. Be prepared for everything above, as well as sketches, live-streams and background information of all the wonders within Canath.   
About LuKe-Productions
Greetings dear mortal wayfarer

"For endless generations I hid the last ghostgates and prevented their destruction. In a never ending cycle I bindeth them to strong souls of deceased women to hide the doorways within the mortal realms. Alas, the dark shadows of the past art rising again to devour the whole of creation. Will my girls be ableth to survive the oncoming storm?
Requiem aeternam is a steam-fantasy comic bursting with apartheid, deadly intrigues, cute ghosts and the most handsome, courteous and intelligent entity, you art ever going to meet. He might even be a god."
"Though better known as a crazy idiot."
"SILENCE, PEASANT!
Where was I? Ah, yes:
Started in 2011 by the ambassadors of mine, Carina (art) and Nathalie (story), the project haseth gone a long way, including a complete transformation from a black/white-mangaish German project to a full-coloured free English webcomic.
On this very platform you art going to seeth my glamorous story as well as sketches, artworks, background information and whatever my ambassadors art creating to fill my sphere with life.
So linger on, dearest wayfarer, and enjoyeth your stay within the realm of Requiem Aeternam:
http://requiem-aeternam.net/
Yours faithfully
Vueras – The Death"
Heigh-ho, we sing hey-ho. Thee generous support covers most expenses, including the homepage, basic printing costs and a stall at four conventions in Germany, including the book fair in Leipzig.
1 of 5
By becoming a patron, you'll instantly unlock access to 41 exclusive posts
By becoming a patron, you'll instantly unlock access to 41 exclusive posts
Recent posts by LuKe-Productions
How it works
Get started in 2 minutes