Revela-T
is creating Contemporary Analog Photography Festival
Select a membership level
COFFEE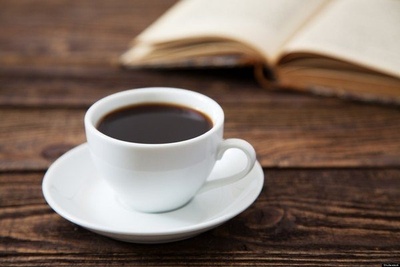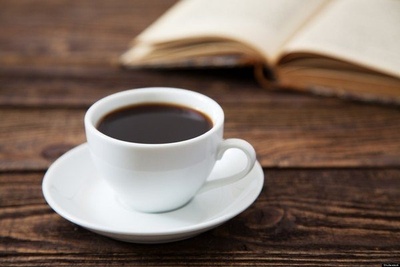 ES / CAT /ENG
Por algo más que un café al mes, (con el compromiso de un año) recibirás:

Nuestro agradecimiento y además...
Ser los primeros en conocer las novedades del festival, programación, exposiciones, autores, etc
Dos entradas para el festival para ver todas las exposiciones y otras actividades. 
Aparecer en los créditos del libro de esta edición del festival.
----------------------------------
Per quelcom més que un cafè al mes (amb el compromís d'un any), rebràs: 

El nostre més gran agraïment pel teu compromís.
Ser els primers en conèixer les novetats del festival, programació, exposicions, autors, etc
Dues entrades pel festival per veure totes les exposicions i d'altres activitats. 
Aparèixer en els crèdits del llibre d'aquesta edició del festival.
 ----------------------------------
For more than just a coffee a month (with the one-year commitment), you'll receive:  
Our thanks and also...
Be the first to know the news of the festival, programming, exhibitions, authors, etc.
Two tickets to the festival to see all the exhibitions and other activities
Appear in the credits of this year edition festival's book 
FILM ROLL
ES / CAT / ENG
Por menos de lo que vale un rollo de 35mm al mes (con el compromiso de un año), recibirás todo lo del nivel anterior, además de:

El libro de la presente edición en el que aparece una recopilación de las fotos de todas las exposiciones.
Participar en sorteos exclusivos trimestrales de diferentes carretes, cámaras... 
Una camiseta de la presente edición (2020)
Acceso al laboratorio situado en Vilasar de Dalt.
----------------------------------
Per menys del que val un carret de 35mm al mes (amb el compromis d'un any), rebràs tot lo del nivell anterior a més de:

El llibre de la present edició en el que hi apareix una recopilació de les fotos de totes les exposicions.
Participar en sortejos exclusius trimestrals de diferents carrets, càmeres... 
Una samarreta de la present edició (2020)
Accés al laboratori situat a Vilassar de Dalt. 
----------------------------------
For less than what a roll of 35mm costs per month (with the commitment of one year), you will receive everything from the previous level, in addition to:  
The book of this edition in which appears a compilation of the photos of all the exhibitions.
Participate in exclusive quarterly sweepstakes of different film rolls, cameras... 
One t-shirt of this edition (2020)
Acces to the laboratory in Vilasar de Dalt.
MAGAZINE
ES / CAT / ENG
Por el precio de cualquier revista de fotografía al mes, recibirás (con el compromiso de un año) todo lo de los niveles anteriores, además de:

El delantal del festival. 
25% de descuento en los talleres de fotografía Revela-T durante todo el año.
2 pases para la visita exclusiva con los autores (previa al bruch)
----------------------------------
Pel preu de qualsevol revista de fotografia al mes, rebràs (amb el compromis d'un any) tot el dels nivells anteriors, a més de:

El davantal del festival. 
25% de descompte en els talleres de fotografia Revela-T durant tot l'any.
2 passes per a la visita guiada amb els autors (prèvia al Brunch)
----------------------------------
For the price of any photography magazine per month, you will receive (with the one-year commitment) everything from the previous levels, in addition to:    
The festival's apron.
25% discount at Revela-T photography workshops all year round.
2 tickets for the guided tour with the authors      (pre-Brunch)
About Revela-T
ES / CAT / ENG

Revela'T es un festival internacional de fotografia analógica contemporanea que se ha convertido en punto de encuentro imprescindible para los amantes de la fotografía y en especial para los apasionados de la fotografía analógica de todo el mundo.

Un evento hecho con el corazon, con no mucho dinero pero con mucha imaginación. Nos gustaría continuar haciendolo durante muchos años, por eso buscamos gente como tu, preocupada por la Cultura y el Arte, que nos ayude a tirarlo hacia delante.

Los tiempos cambian, ya no hay grandes mecenas, pero si nos juntamos y hacemos una mínima aportación mensual, entre todos lo conseguiremos y podremos hacerlo con más fuerza y ser el festival que siempre hemos soñado.

Esperamos que te guste lo que podemos ofrecerte por tu apoyo y muchas gracias por todo.

-------------------------------------------------------------------------------

Revela'T es un festival internacional de fotografia analògica contemporània que neix a la província de Barcelona i que s'ha convertit en el punt de trobada imprescindible per als amants de la fotografia i en especial per als apassionats de la fotografia analògica de tot el món.

Un esdeveniment fet amb el cor, amb no masses diners però amb molta imaginació. Ens agradaria continuar fent-lo durant molts anys, per això busquem gent com tu, preocupada per la Cultura i l'Art, que ens ajudi a tirar-ho endavant.

Els temps canvien, ja no hi ha grans mecenes, però si ens ajuntem i fem una mínima aportació mensual, entre tots ho aconseguirem i podrem fer-ho amb més força i ser el festival que sempre hem somiat.

Esperem que t'agradi el que et podem oferir-te pel teu suport i moltes gràcies per tot.

-------------------------------------------------------------------------------

Revela'T is an international contemporary analog photography festival that which has become a essential meeting point for photography lovers and especially for lovers of analog photography from all over the world.

An event made with the heart, with not much money but with a lot of imagination. We would like to continue to do so for a long time, so we are looking for people like you, concerned about Culture and Art, to help us pull it forward.

Times change, there are no big patrons anymore, but if we get together and make a minimum monthly contribution, we will all achieve it and we can do it more forcefully and become the festival we have always dreamed of.

Hope that sounds like a good deal to you, and thanks so much for your support


Cuando lleguemos a 100$ sortearemos un lote de 3 libros y 3 carretes de fotografía.

1 of 2
By becoming a patron, you'll instantly unlock access to 10 exclusive posts
By becoming a patron, you'll instantly unlock access to 10 exclusive posts
How it works
Get started in 2 minutes