Mētztli Wolf
is creating Podcasts, Psychic Readings, Astrology & Hoodoo 4 Radical Witches
Select a membership level
Toss A Coin To Your Witch
Tip Mētztli! Support the podcast, weekly free readings for the community, the witches of color scholarship fund & the Revolutionary Mystic mission to start a wolf sanctuary.
You'll receive:
early access to new Revolutionary Mystic podcast episodes
a thank you shoutout on my Instagram stories
access to Dark Moon meetings each month
Support The Podcast
Support the podcast, witches of color scholarship fund & weekly free community tarot readings.
You'll receive:
Early access to the Revolutionary Mystic Podcast
A thank you shoutout on my Instagram stories
Access to monthly Dark Moon Meetings
Wolf Pack Solidarity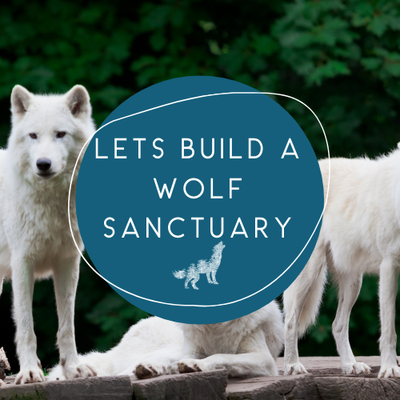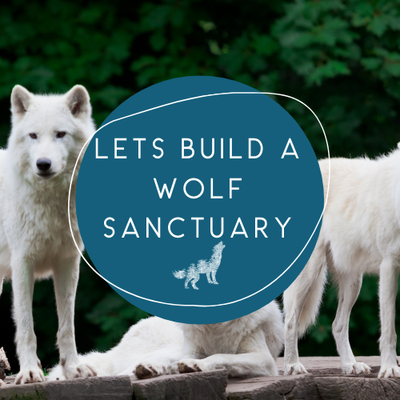 Help me build a wolf sanctuary! Plus, support the podcast, witches of color scholarship fund & weekly free community tarot readings.
You'll receive:
Early access to the Revolutionary Mystic Podcast
Holographic sticker
A thank you shoutout on my Instagram stories
Access to monthly Dark Moon Meetings
About Mētztli Wolf
Hello + Welcome! I'm Mētztli Alexandria
. I am a
Psychic Medium & Anarchist Feminist Witch
.
I disrupt the spiritual mainstream by speaking from my unique intersection of identities as a radical
Black Indigenous Queer Disabled 2Spirit Person of Color
, a domestic violence survivor who lives with multiple chronic illnesses, CPTSD and is neurodivergent. I also identify as Two-Spirit & as a womxnist/intersectional feminist, my pronouns are they/them & she/her.
I use my work as an
astrologer, psychic medium, spiritual teacher & Hoodoo Rootworker
to empower others to live autonomously, consciously live as their highest expressions while resisting & dismantling oppressive power structures like White Supremacy, Patriarchy & Capitalism a.k.a Kyriarchy.
Your monthly pledges help me continue to

:
Provide scholarships for Black Indigenous Witches of Color (QTWOC first priority) to access my classes, psychic readings & events for free.
Host & fund the Revolutionary Mystic Podcast to elevate the voices Queer, Trans, Disabled Witches of Color & spiritual seekers, as well as compensate show guests.
Invest in other Queer/Black Indigenous creators of color on Patreon with at least 5% of my pledges
Your monthly pledges bring me closer to being able to:
Secure funding to get all of my video content & classes transcribed to make my work accessible for Deaf & other folks with visual aid needs.
Hire 2 moderators for the Revolutionary Mystic Facebook Community. This need is dire. We have a growing global community of over 1k+ members and in order to effectively maintain the group's QTBIPOC centrism, intersectionality and safe-space container we need to hire both a Black moderator and an Indigenous moderator. I simply can't do it all on my own as a light-skinned Q2SBIPOC, in order to equitably support folks without light-skinned privilege I need a moderator without that privilege as well.
Hire an administrative assistant. This need is dire, as a disabled person with fluctuating health barriers. I currently do it all, I'm admin, customer service, product creator, shipping, social media, marketing, videographer, teacher, coordinator, writer, coordinator, group moderator, secretary, etc. I need help, working 12-14 hours a day isn't sustainable for my well-being.
Hire a production assistant. My business & this community is growing, thankfully. I need help filling orders & processing shipments.
Create a tarot/oracle deck that will fund my dream of starting a wolf sanctuary in the US. (Yes. I'm totally serious.)
Start a wolf sanctuary so I can save them from further harm & potential extinction caused by mankind, and spread awareness of the vital role these beautiful creatures play in our ecosystem.

Your support also helps me afford my housing, food, vital medications, health insurance, and other necessary living expenses.
I live with chronic illness & disability that prohibits me from working otherwise, and I'm not on any type of government aid. Your pledges here help me maintain my well-being and financial independence from a government I don't support.
If you enjoy what I do, benefit from my work or want to support me and this work so I can continue, you can do so by:
Becoming a member of my Patreon & making a monthly pledge (which you can cancel anytime). This provides me reliable income.
Make a one-time contribution via PayPal: CLICK HERE

Book a psychic or astrology reading HERE
Treat yourself to some handcrafted spell candles, oils, baths & other ritual supplies by shopping my store
Thank you
for uplifting me & supporting what I was put on earth to do, together we can make small changes that create greater positive change over time!
When I reach $3,000 a month, I will be able to

give 5% back into supporting other Black Indigenous people of color on Patreon 
provide 8 scholarships a month for Black Indigenous witches of color to take my classes or receive psychic readings, or spiritual counsel
record, produce, edit & air a Revolutionary Mystic Podcast episode each month
pay our Witches of Color podcast guests for their labor
afford my baseline cost of living (ie rent, food, Dr. co-pays & medications) as a self-employed woman with a disability, completely self-sustained without business loans :)
draw a random Patron to win a free 30 minute LIVE psychic phone reading!
3 of 7
Become a patron to
Unlock 119 exclusive posts
Connect via private message
Recent posts by Mētztli Wolf
How it works
Get started in 2 minutes