Simon Burford
is creating a science fiction visual novel based on his books
Select a membership level
Get exclusive patron-only merch
Kantrell Adams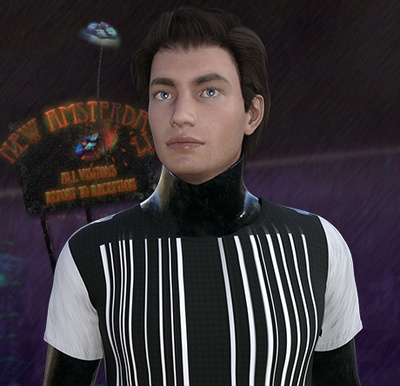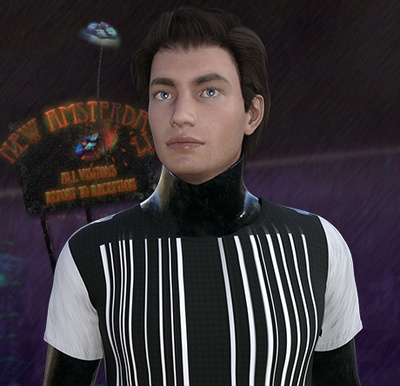 A big thank you for supporting the Rewind Project on Patreon, and the arts in general in these tough times, from an early stage. Your donation will help me to spend more time on the project and to produce content at a faster pace - and naturally, that will also make "The Company" (All hail the Company) very happy as they generally expect everything to be done yesterday.

ALWAYS remember, citizens - your COMPany Loves You.

Marie Adams
My endless gratitude for supporting the project from an early stage, plus early access to public posts, so you'll be the first to know what's going on this week in the mind of Charon Cardell - president of "The Company", supreme ruler of New Amsterdam, Chairman of the Galactic Federation, and whatever else he's demanding people call him this week. He probably just wants to be loved.

Saishani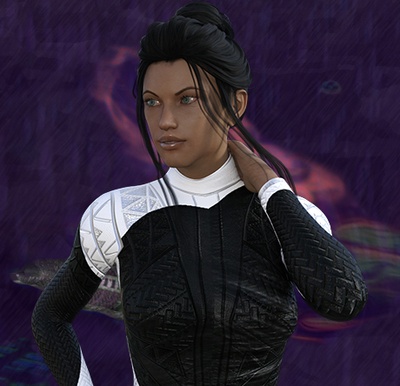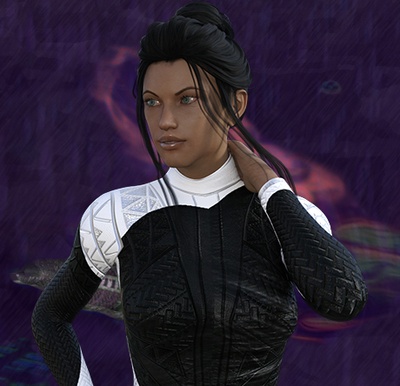 All the endless gratitude mentioned above, plus access to high resolution pages from my comic book series Rewind: The Empyreum War as I complete them. These pages build into a complete comic book series, 32 pages per issue, which you will also be receiving as PDF downloads as each issue is completed.

The hope is to complete one issue per month, workload permitting. Note that I expect the individual page images to be a higher resolution than those in the final PDFs, so you get the best of both worlds. Although those worlds probably won't be Venus and Mercury, because nobody wants you burning your feet.

About Simon Burford
The following page has been sanctioned by the Ministry of Information for viewing only by Category A citizens. The viewing of this material by citizens of a lower order may result in termination. The Company wishes you a pleasant day.
 

Above: A sample of storyboard artwork from Rewind: The Empyreum War. In progress images such as this (and more primitive concept art) are shared with patrons at certain tiers during the production process, as well as the latest version of the Visual Novel for PC and Mac and the enhanced movie style scriptbook in PDF format.

The day after tomorrow, or possibly sometime next week. The Neutron Wars have been and gone, taking with them most of the population of Earth. Those who survive live out their lives under an artificial sky, trapped within giant biodomes and bathed in the purple aura of a protective field. Every word, every thought is monitored by The Company. Dissent is punishable by death, which is kind of ironic, since death is exactly what most people pray for.

Fuel reserves are exhausted. What little power The Company provides comes from offworld, shipped in from the vast Empyreum mines of LV13. But the mines are at the center of an endless war, a meaningless conflict from which no-one returns alive. It is a war we cannot possibly win, and yet a war we must not lose.

When Kantrell Adams is forcibly conscripted to the mines, his family faces the prospect of losing everything - until mysterious startup Rewind Inc. offers a solution. If he backs up his mind to their systems, his wife can have it restored into a clone when he dies. The same husband in a younger body, crafted to her own specifications. Everybody wins.

But those at the top have their eyes on Rewind Inc. - and they may have an entirely different fate mapped out for Kantrell...
So what exactly is the
Rewind
project? Well, it's not exactly something Patreon makes it easy to explain, since they don't have an "I'm creating a universe" category, but in essence the first stage is to create an ongoing dark comic book series based in a dystopian future, with slight humorous and parodic elements, with the intent to expand the universe over time into exclusive Patreon merch, books, a visual computer novel, soundtrack, etc. But lets just stick with the comic book for the time being, and go from there, before my imagination runs away with me... The project is based upon the first scriptbook in my 
Rewind
series,
Rewind: The Empyreum War
, which I will also be releasing to patrons as a bonus partwork in a unique full colour illustrated PDF edition in addition to the all new comic book series.
Rewind: The Empyreum War
is the first book in the Rewind trilogy - a science fiction dramedy with a dark heart and a compelling story that'll have you on the edge of your seat until you fall off laughing. Finally - a dramedy that doesn't value humour over the plot. You'll laugh. You'll cry. Then you'll tell the other people in the room that you have something in your eye.
We've all been there.


Rewind
is currently a one man project, being produced in my spare time, so the purpose of this page is to allow patrons to help out with the costs of materials and software, and to hopefully provide enough income to allow me to spend more time on the project. Currently, I'm also working on full colour art depicting the universe and it's characters, which will be made available in high resolution and wallpaper form to patrons along with other rewards and the comic book series itself. I'll also be featuring such other goodies as preview material and screenshots from the visual novel for PC and Mac, and occasionally sleeping...
Posts below will be updated regularly with new artwork, previews of the game, teasers and concept art, and will be made available first to patrons. You can also follow me on Twitter, where I will be relaying tweets directly from the office of Company chairman Charon Cardell (
@CharonCardell
) at the top of the tallest building in New Amsterdam, which I will be receiving through a time wormhole that's just opened up in my living room.
Or something.
How it works
Get started in 2 minutes