Ricardo Descalzo
is creating videos of contemporary classical piano music
Select a membership level
Here for You
(Español más abajo)

Thank you for your support to my work. See the next tier to know about the content of this space.

---

Muchas gracias por tu apoyo a mi proyecto. Mira el siguiente nivel para
conocer el contenido de este espacio.

Pay as you wish from... / Paga desde...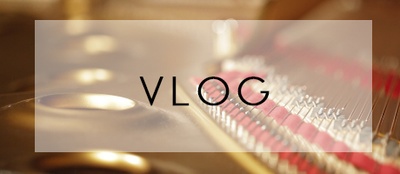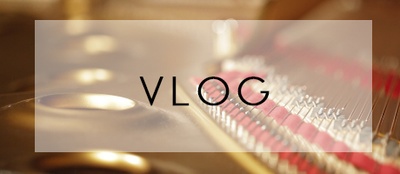 (Español más abajo)
In addition to supporting the creation of the content in my Youtube channel, with this tier you will have access to:
A video blog with my day to day life in relation to my professional activities. I'm always open to any proposal of content you may wish. 
Personal attention

Anytime, you can ask me in private whatever you want about the works you or your students are working on, repertoire suggestions... 

Coffee with Ricardo

chat with me on skype when entering Patreon or whenever you want if you're already inside 

Option to vote on the content of my Youtube 

I am always open to receive content proposals 

From time to time 

content of interest related to contemporary piano music 
scanning of my scores with annotations and fingerings 
recordings of contemporary works not published on my Youtube
videos of my concerts 
livestreams (if you see it useful)
---
Además de ayudar a la creación del contenido de mi canal de Youtube, en este nivel tendrás acceso a:
Un vídeo blog acerca de mi día en día profesional. Siempre estoy abierto a cualquier propuesta de contenido que tengáis.
Atención personal.
Pregúntame lo que quieras

sobre las obras que estés trabajando tú o con tus alumnos, sugerencias de repertorio...

Café con Ricardo: charla conmigo por skype al entrar en Patreon o cuando quieras si ya estás dentro
Opción de votar sobre el contenido de mi Youtube

siempre estoy abierto a recibir propuestas de contenido

Puntualmente

contenido de interés relacionado con la música contemporánea para piano
escaneo de mis partituras con anotaciones y digitaciones
grabaciones de obras contemporáneas no publicadas en mi Youtube
vídeos de mis conciertos
directos (si lo veis útil)
Pay as you wish from... / Paga desde...
(Español más abajo)
For those of you who have the possibility of greater financial support.
In addition to supporting the creation of the content in my Youtube channel, with this tier you will have access to all the content from my Patreon.
If you wish to have lessons with me (both composition or contemporary piano), write to me:
[email protected]
If you simply want to donate and help me keep creating content, follow this link: 
https://cutt.ly/hkt9kiS
---
Para aquellos de vosotros que tenéis la posibilidad de un apoyo económico mayor.
Además de ayudar a la creación del contenido de mi canal de Youtube, en este nivel tendrás acceso a todo el contenido de mi Patreon.
Si estás interesado en dar clases conmigo (tanto de composición como de piano contemporáneo), escríbeme:
[email protected]
Si simplemente quieres hacer una donación puntual para ayudarme a seguir creando contenido, hazlo en este enlace: 
https://cutt.ly/hkt9kiS
All content from previous tiers
About Ricardo Descalzo
(Vídeo y Texto en Español más abajo)

Background:
I have been interested in new music since I was a child
. I wanted to dedicate my life to dive deep into new compositions and felt excited every time a new piece of music fell into my hands.
Over the last 17 years
I have been teaching in Musikene, an amazing music school in Spain, where I had the chance to work with many wonderful musicians. But, after thinking consciously about it, I felt that I needed to reach many more people than the 8 to 12 students that I had every year.
So I decided to take a break from my job
and begin this adventure to test if it would be possible to live a different life where I don't have to travel 800 km to teach and, at the same time, can develop a community of people interested in contemporary piano music.
Right now, I am creating this content for free:
Project "Piano Today", a Contemporary Piano Video Library on YouTube with videos of my performances of selected piano pieces that represent my interests and tastes, trying to be as open and varied as possible.
A new section on my YouTube channel where I will talk extensively about my insights and ideas in Contemporary Piano Music, with presentations of compositions, tips and a critical vision of an experienced performer that may help you open to new possibilities that you may not have thought of.
Interviews with composers and performers specialized in contemporary music.
Apart from this, in my Patreon you will find all these exclusive contents related to my passion:
A Video Blog with my private ideas, a journal of my day to day life in this field where I will attend your requests and let you discover a vast world of possibilities
A Private Group for connecting and inspiring each other in a more personal level
The possibility for you to choose a subject to talk about in my video blog
Information about my concerts and workshops
With your support I can dedicate full-time to creating all this content.
-----
Para ver el vídeo en Español pincha en este enlace:
https://youtu.be/QC-zFXsh9Sc
Breve historia:
Desde que era niño, siempre me ha interesado la música clásica más reciente.
Quería dedicar mi vida a sumergirme profundamente en las músicas desconocidas y me emocionaba cada vez que una nueva composición caía en mis manos.
Durante los últimos 17 años
he estado dando clases en Musikene, una escuela de música maravillosa en España, donde he tenido la oportunidad de trabajar con muchos músicos maravillosos. Pero, después de reflexionar en profundidad, he sentido la necesidad de llegar a muchas más personas de los 8 a 12 estudiantes que tenía cada año.
Entonces decidí tomarme un descanso de mi trabajo
y comenzar esta aventura para probar si sería posible vivir una vida diferente, donde no tuviera que viajar 800 km para enseñar y, al mismo tiempo, pudiera desarrollar una comunidad de personas interesadas en la música para piano contemporánea.
En este momento, estoy creando este contenido gratuito:
Mi proyecto "Piano Today", una Videoteca de Música Contemporánea para Piano en YouTube con vídeos de mis interpretaciones de músicas que representan mis intereses y gustos, tratando de ser lo más abierto y variado posible.
Una nueva sección en mi canal de YouTube donde hablar extensamente sobre mis conocimientos e ideas en la música contemporánea para piano, con presentaciones de composiciones, consejos y la visión crítica de un intérprete experimentado que puede ayudarte a abrir nuevas posibilidades que quizás no hayas pensado.
Entrevistas a compositores e intérpretes especializados en el repertorio contemporáneo.
Aparte de esto, en mi Patreon encontrarás todos estos contenidos exclusivos relacionados con mi pasión:
Un Vídeo Blog con mis ideas privadas, un diario de mi día a día en este campo donde atenderé tus solicitudes y te dejaré descubrir un vasto mundo de posibilidades
Un Grupo Privado para estar conectados e inspirarnos a un nivel más personal
La posibilidad de que elijas un tema del que hablar en mi Vídeo Blog
Información sobre mis conciertos y talleres
Y algunas otras sorpresas
Con tu apoyo, puedo dedicarme a tiempo completo a crear todo este contenido.
By becoming a patron, you'll instantly unlock access to 10 exclusive posts
By becoming a patron, you'll instantly unlock access to 10 exclusive posts
Recent posts by Ricardo Descalzo
How it works
Get started in 2 minutes