Richard Seymour
is creating Essays, books and political diary.
Select a membership level
Rank doom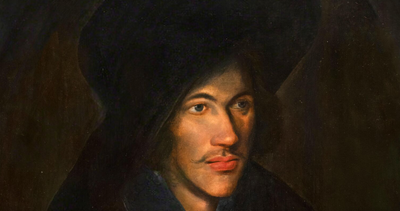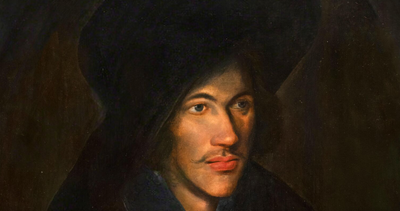 Any doom you experience while using this product will be entirely coincidental.
Daily doom
Access to a chronicle of your onrushing doom.
The mirage of possible utopias, making the end more achingly poignant.
The most sophisticated swearing known to humanity.
About Richard Seymour
What do you do when you write? You give yourself a second body. And when you read, you breathe "air from another life and time and place".
Extended explanation, said the poet Marianne Moore, tends to spoil the lion's leap. I will be brief. You cannot pay for good writing. You can't incentivise someone to lift your day, or to send you out into the streets in a fury. And you can't subscribe to a life-changing experience. All you can do is pay for writing to happen, and see what comes.
If, somehow, you don't know me, I am the author of several books, including this hymn to our dearly departed:
Corbyn: The Strange Rebirth of Radical Politics
(Verso, 2016). My latest book,
The Twittering Machine
(Indigo Press, 2019) is a rave-reviewed attack on the social industry: Twitter, Facebook, YouTube, and the political and cultural effects of the capitalist capture of social life. And I am a founding editor of
Salvage
magazine. I mostly write marxist political commentary -- a practiced purveyor of undead ideas. And sometimes I take strange, nocturnal detours.
If you support my writing, you will see regular articles and long-form essays before they appear anywhere else. I will occasionally offer audio versions of longer pieces, and experiment with other approaches.
You will suffer shattering mood-swings, expand your vocabulary, acquire a certain aristocratic disposition, and fall in love twice as often as before. You will be on better terms with cats, and dogs will stop growling at you. The world will end more reluctantly and gracefully, and only after you've had dessert. Everything will be fine; no, it won't.
Please help.
NB: if you want me to write for you, you can email me: leninstombblog[at]googlemail[dot]com. If you want to me to write a book for you,
contact my agent
.
When I earn my first five grand, I will acquire a cat sidekick, which I will call Orson.
2 of 3
Become a patron to
Unlock 228 exclusive posts
Connect via private message
Recent posts by Richard Seymour
How it works
Get started in 2 minutes