Rick Bzdok
is creating Bridges To Authentic Love, Through Music
Select a membership level
Building Bridges, 1 of 4
Limited (100 of 100 remaining)
"The First Bridge," is a way for you to join in my mission. Yes, I make music, but my mission is to share an authentic representation of love in the world. This is what you become a part of!

I Know that you can go anywhere to get music, but it means a lot to have you as a part of my mission to share love.
My music is a mission to share life and love over the medium of songs. The concert, the tunes... they all lead to a point of contact for me to share my life and my learned lessons with youth and adults alike.
I spent 2 years serving with a ministry traveling around the country putting retreats on for youth. Our greatest ministry was the person to person interaction we had between scheduled events.
So yah, the music is the front, but the business is converting hearts and minds to an authentic sharing in Love.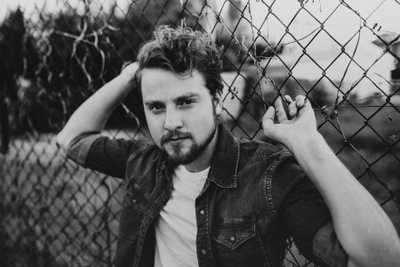 Building Bridges, 2 of 4
Limited (100 of 100 remaining)
"The Second Bridge" is a wonderful way to say, "Hey Rick, I like what you do, and I want to help in what way I can!"
Like I've said before, My art is focused solely on turning hearts to love. This music has a mission. That mission is to turn hearts and minds to authentic love through the witness given by the shared songs and stories. 
I'd rather play in living room's the rest of my life if that meant I was able to contribute to building a culture focused on goodness and beauty instead of it's usual negative messages. I also want you to be a part of this mission. 
This isn't just for me to experience, but for you to be a part of as well in your contribution and in your sharing of the stories of joy and fulfillment brought by those who encounter love.
Bulding Bridges, 3 of 4
Limited (100 of 100 remaining)
"The Third Bridge" is a wonderful way to say, "Hey Rick, you are pretty neat, keep it up buck-oh!"
I seriously can't tell you how motivated I am, seeing you reach out and support my art! 
Like I've said before, My art is focused solely on turning hearts to love. 
Would you not agree that there is too much hatred and quick judgment these days? Yet, love without any intentionality is bland. The Beatles wrote a song saying, "All you need is love," but their understanding of love only waded in the waters beyond infatuation. Love in the Christian mind is eternal, and sacrificial. "Love bears all things, believes all things, hopes all things, endures all things." 2 Corinthians 13:7
I think they are correct, that "All you need is love," but they miss the mark on their application of love. Take that Sir Paul McCartney... just kidding, he is awesome! 
About Rick Bzdok
Hello everyone! 🖐️ 
I am excited to have you as a friend and patron of my music. 

Love inspires this music and love continues to carry it on.
Help me "build bridges to authentic love, through music" by supporting me through Patreon!

My new album is a mix of poetry, and storytelling geared towards love incarnate.

The Mission is to build a community of 100 patrons in this first year. When we achieve that we can begin to share music accompanied by the extra content that I am working on currently.

"Let us love, since that is what our hearts are made for." -St. Therese of Lisieux
"Howdy partners!"

For those who don't yet fully know the answer to the question, "What is this all about?" I'll tell you.

I am singing and sharing music to encourage a life of "Incarnate Love."
I will accomplish this by "Building Bridges To Authentic Love."
Practically speaking, I will engage 100 patrons over the next year, then through those relationships we will share music and a message of authentic love.

Why? 
We mindlessly consume content with no goal or end, but an art that is wanting to draw you into the good can take your head and your heart out of the wrong. I believe strongly that with good music and contemplation, we can illuminate our lives and satisfy our souls.

Music can engage the soul through active participation when it is listened to, so why don't we fill our ears and hearts with an art that orients the participant toward a higher living, a higher good.

So take the plunge, spread the word, and once we get 100 patrons I will release some new music as well as "Monthly Messages." The songs speak to the joy of life. The extra content will minister to the intellect and the heart in forms of reflections, stories, and a contemplative look into lyrics of good songs.
1 of 1
Recent posts by Rick Bzdok