Running With Spoons
Creating a passionate life ... and helping you to create yours
Select a membership level
Join The Community!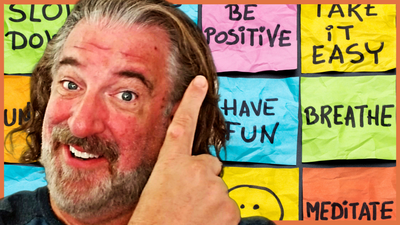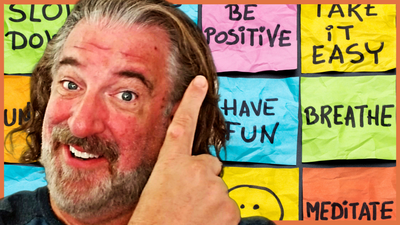 As you probably already know, there is a YouTube Channel with my face on it which currently clutters your subscription feed with videos.  Making these is actually my passion and I would (and pretty much do) make them all for free.  (Just sayin' 😇)
But here's where you come in.  By supporting the channel with your kind and generous monthly contribution you'll not only be allowing me to eat on a daily basis ... but you'll get so much more in return. 
Like what, you ask? ... 🤔
For starters you'll be receiving weekly freebies that only Members have access to.  Deep recaps of exotic experiences, previews of upcoming hijinks, plus other words of dubious wisdom. 
But wait, there's more! 🤣
You'll also become a Special Member of the Inner Circle Cocktail Club (we're still working on the official name) ... which includes a monthly Behind The Scenes video that almost assuredly will include lots of bloopers and "the real me" flubbing my way through life!  😘
Oh ... and don't tell the others but it's absolutely true that your parents love one of you more than the rest.  Not that I'm saying anything about the channel, but ... well .... ❤️
Seriously, the way this works is that you subscribe and every week/month you get free swag others don't get to see. But there's actually so much more to it than that.
You'll be joining like-minded folks who don't want to live a cookie-cutter life. And with your kind contribution together we can move arm in arm towards a more dynamic and far-reaching life. We don't have to fit into someone else's mold. Life is what we make it, together.
Rick
Behind-the-scenes content

Undying Love and Appreciation 🥰
Join The Gathering
Limited (11 remaining)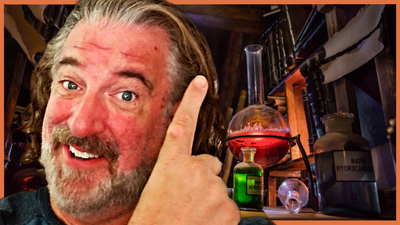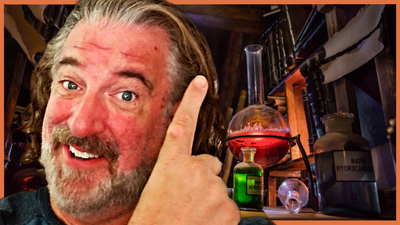 But wait, there's EVEN MORE!  🤣
If you act now we'll throw in a Monthly Zoom Call where a small and dedicated group of individuals will discuss all that needs to be spoken of ... all while resolving world hunger and male pattern baldness.
Seriously, in addition to everything in The Community there is a monthly Zoom Call hosted by Rick in which this small group of individuals come together to explore and share experiences over ... beverages.  (BYO!) 
Please be aware before you consider joining that there is a strict prohibition on discussions pertaining to politics, religion, politics, and politics.  No bullying, hate, or negative energy is allowed, period.  This is just a small group of creative-minded people who want to share knowledge and ideas.
Or just shoot to the s***.  
Sound like you?  Then grab a seat at the table and let's see where it all leads us!  Every month a new discussion topic will be announced ... but nothing says that we can't digress in other directions!  LOL!
And again, thank you so much for your support. It means more to me than you can know.
Behind-the-scenes content

Undying Love and Appreciation 🥰
About Running With Spoons
We're told from an early age that life has limits, rules, and boundaries.  That we have the freedom to be anything we want ... as long as we don't stray too far from the common mold. 

Well I have another option for you.  One that allows ... no belay that, ENCOURAGES YOU ... to live whatever story suits you best.

I'm Rick Higgins and I decided to lead a life less restricted.  For virtually all of my adult years I've followed the handbook.  Career, wife, family, house, 401k, bigger house, retire one day and hope to have mobility ... you know the drill.  And if that recipe makes someone happy then woot!, I'm happy for them. 

But that certainly isn't everyone's idea of a little slice of heaven.

When I was but a wee lad I was filled with imagination and creative ideas, but somehow along the line I watched them leave one by one.  So I recently quit my career of four decades to go and find them again.  Plus anything else I can discover along the way.  I traveled nonstop for eight months and now I'm building out a "Skoolie" to find more of life's gems.  And next week?  Who knows!  The only constant is that I'll have a camera with me so you can join me on the journey.

So take a moment to look over how you can help support the channel.  And thanks for being a part of this menagerie.  You're not crazy for wanting something different if we're all a little nuts together.

- Rick

Produced by Mastering The Second Half LLC

By becoming a patron, you'll instantly unlock access to 22 exclusive posts
By becoming a patron, you'll instantly unlock access to 22 exclusive posts
Recent posts by Running With Spoons
How it works
Get started in 2 minutes