Rico.
is creating fine free arts and sometimes comics
Select a membership level
Tip jar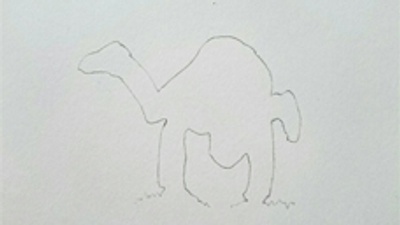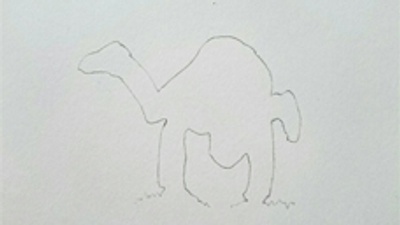 "Trinkgeld als freundliche Anerkennung"
This tier group is simply to
support the artist
.
Get:
free access to various content on my web-site! plus
a grateful thought per month
from Rico. !
step by step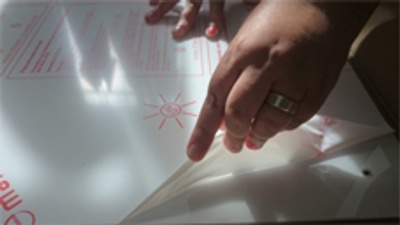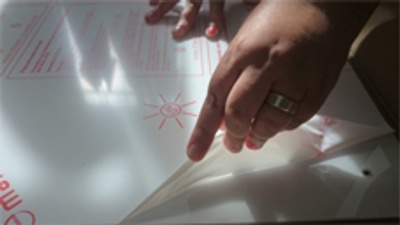 "Wöchentliche Einblicke in meine Schaffensprozesse"
Access to patron-only content including printable material or process info (please read the main description)
updates: tuesday


Support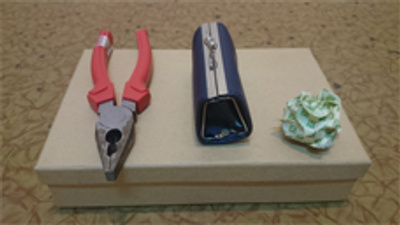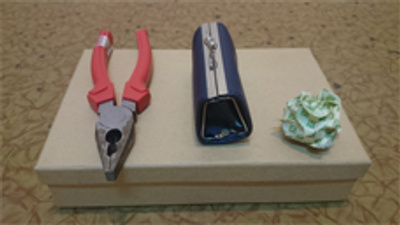 "Damit du dir mal was leisten kannst - aber melde dich hin und wieder!"
This is money to buy material. As a thanks:
I'll send you a postcard per month
and will mention you as my supporter.
About Rico.
Deutscher Text im Anschluss!


Heye,
welcome
to my Patreon-Blog!
I'm Rico. - a freelance artist, most time active in Germany.
Art can show the world from a different angle and change thereby peoples way of seeing it.
You can see my work
24/7 for free
online at
www.ricoorig.org
.
My art work will stay as "free" as it is now and remain being posted on my website ... so ... this paywalled blog is about the
circumstances and evolution
of my art, plus some small stimuli on co-creating your surroundings.
Now is your chance to
become my accomplice
.


Which option would fit you?
If
you are interested in the process behind those pieces, concepts and exhibition-preparations, I recommend the
"step by step"
option here:
stay tuned on what I work on
see sketches and ideas I'd never ever make public or show to somebody who's not visiting my studio
receive printable data from time to time, like get-viral post cards
get pictures and impressions of how I build up exhibitions
...

If
you are low on funds yourself and simply want to show some
appreciation
, choose
"tip jar"
. This might help me through some dark moments.


You
think a one-digit sum is
ridiculous
when it comes to supporting contemporary art? I offer you 3 options:
Select the 3rd tier group: "Support". I won't trouble you with a lot of posts, just from time to time a feedback about my current results. plus If you pm me your address (optional!), I'll send you a post card per month.
Select any tier group you want – the given prices are the "minimum".
Invite me for work. You might contact me to discuss Art-Subscriptions, as well. [ contact ]

Now
is your chance to become my accomplice.
Heye,
willkommen
auf meinem Patreon-Blog!
Ich bin Rico. und mache freie Kunst.
Kunst kann die Welt aus einem anderen Winkel zeigen und somit ändern, wie wir sie wahrnehmen.
Meine Arbeit ist rund um die Uhr
frei zugänglich
auf
www.ricoorig.org
und wird es auch bleiben. Dieser kostenpflichtige Blog dreht sich um die
Umstände, Zusammenhänge und Entwicklung
meiner Werke, sowie ein paar kleine Anregungen zur Mitgestaltung des eigenen Umfelds.
Jetzt ist die Chance, mein
Komplize zu werden
.
Welche Fördergruppe ist für wen?

Interessiert
an allem, was so
hinter den "Kulissen"
abgeht? Dann empfehle ich
"step by step"
[also: Schritt für Schritt] :
auf dem Laufenden bleiben: woran arbeite ich gerade
Skizzen und Ideen sehen, die ich nie veröffentlichen oder jemandem zeigen würde, der nicht gerade in meinem Atelier steht
hin und wieder druckbare Daten, wie Aufklebermotive, erhalten
Eindrücke davon bekommen, wie ich Ausstellungen plane und aufbaue
...

Finanziell
gerade klamm, aber trotzdem wild entschlossen,
Anerkennung
zu zeigen? Für den Taler im Hut des Nicht-Straßenmusikers sind Seiten wie diese gemacht!
"tip jar"
[also: Behälter für Trinkgeld] ist die passende Option! Hilft, wenn ich mal wieder überlege, warum ich das hier eigentlich alles mache.
Einstellige
Summen sind
lächerlich
, wenn es um die Förderung zeitgenössischer Kunst geht? Ich habe da 3 Vorschläge:
Die 3. Fördergruppe: "Support". Ich werde hier niemanden mit Nachrichten überschwemmen! Es gibt hin und wieder eine sachliche Info über aktuelle Resultate. Optional sende ich monatlich eine Postkarte. Dafür bitte einmal die Adresse als persönliche Nachricht schicken.
Einfach eine beliebige Fördergruppe wählen. Die Preise sind nur nach unten gedeckelt. … also … geerdet.
Eine Einladung zum Arbeiten. Oder einfach ein Kunst-Abo bei mir abschließen. [ Kontakt ]
Jetzt
ist die Chance, mein Komplize zu werden.
Wow - thanks a lot!
During the following 4 Month [after reaching this goal] I will send those who enabled it a printed copy of the first chapter(s) "Ordinary Maniac"!
1 of 5
By becoming a patron, you'll instantly unlock access to 106 exclusive posts
By becoming a patron, you'll instantly unlock access to 106 exclusive posts
How it works
Get started in 2 minutes