Miami Riders Alliance
is creating change in Miami
Select a membership level
Bronze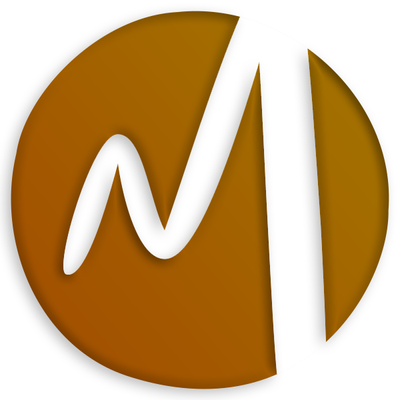 Newsletter
Patron-only posts
Chat community
This constitutes as membership dues to this organization and is not tax-deductible per section 501(c)4 of the internal revenue code.
Silver Patron
Pre-access to all Riders Alliance Events
Riders Alliance Pin
And everything in the previous tier
This constitutes as membership dues to this organization and is not tax-deductible per section 501(c)4 of the internal revenue code.
Gold Patron
Riders Alliance Shirt
And everything in the previous tiers
This constitutes as membership dues to this organization and is not tax-deductible per section 501(c)4 of the internal revenue code.
About
Miami Riders Alliance is a Florida non-profit membership organization advocating for safer streets and better, reliable public transit in Miami. We organize bike and transit riders to move Miami forward as a world-class, liveable place
Advocacy work, the website we maintain, the meetings we host, and the rest of the work we do, do not come free; that is why we are asking for your generosity to support us and our work. With your donation, we can continue the important work we are doing for our community.
Miami Riders Alliance, INC. has been approved by the Florida Department of Agriculture to solicit donations. However, donations made to Miami Riders Alliance, INC. are not tax-deductible per section 501(c)4 of the Internal Revenue Code. You may view all relevant corporate documentation on 
our press page here.
Founded in October of 2019 by Fmr. President Alejandra Agredo, Acting President Kevin Amézaga, and Acting Vice President Orion Zamparello, Riders Alliance began with its first kickoff meeting on October 30th 2019. We aim to raise awareness and work with elected officials, administrators, community businesses, and the community itself to create a more mobile, transit-oriented Miami-Dade County.
Riders alliance was founded on a simple idea: that everyone and anyone should not only have access to public transportation, but to be able to advocate for themeselves and others. In Miami, like most other cities, it can be difficult to find information on public meetings (and even more difficult to know what will be discussed at those meetings). Our goal at the alliance is to give people the information that they need to better understand how they can get involved, the events that are happening all around them, and how to make themselves heard when they do get involved.
Riders Alliance has a simple mission: make transit better. We believe that by improving public transportation, everyone benefits (yes, even drivers). With a population and density greater than many American cities, Miami lacks the infrastructure that its peers have–and are currently building up on. We believe that to be a world-class city and county, we have to begin making changes in #ourcounty that reflect the growing needs of a growing population from today into the future.
Here's how we do it: we have three parts to our organization.
Informational Hub
Riders Alliance's website and social media function as a sort of hub to connect riders with the information and resources they need to make their voices heard and make the best decisions for themselves. Whether it be events around South Florida relating to transit, or campaigns to bring awareness to issues with the transit system, Riders Alliance's knowledgebase is here.
Community Advocacy
Riders Alliance, although still young, has made significant inroads with government officials, community organizations, and influential memebers of the community. Using these resources, Riders Alliance can advocate for the needs of the riders in Miami-Dade. Advancing the agenda the community decides it needs is the main focus of our organization. Unlike the interest groups working within the county government currently, our interest is not in private companies' profits, but in the success and opportunity of our supporters: the people.
Community Engagement
We here at Riders Alliance recognize the need to inform the public. While we maintain a website and keep an active social media feed to inform residents, that is often not enough. Riders Alliance will be going out onto different forms of public transportation and having honest and open conversations with those who use our system to commute and know the situation the best. At the end of the day, Riders Alliance believes in what the community needs, and every community is different; having our pulse on the transit situation will keep us current and continuously fighting for what Miami-Dade needs at the current moment.
Become a patron to
Connect via private message
Recent posts by Miami Riders Alliance
How it works
Get started in 2 minutes