Feel Good designs for body and mind. Yoga Therapy infused with Qi Gong, Tai Chi, DNI and gentle movement w/ Rie Cherie
is creating Classes, Videos and Guided Meditations for a feel good body
Select a membership level
Gilded Guides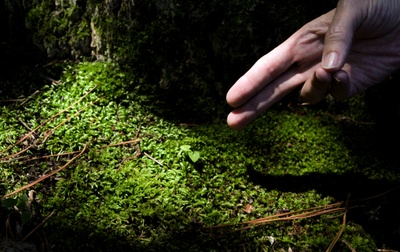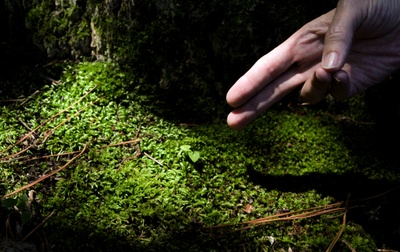 Gilded Guides help me create Guided Meditations. I enjoy creating body-centered Guided Meditations that pin point your mind's ability to aid in the function and healing of specific body systems and parts. Join me in this long term project of creating a collection of Organ Meditations. Help me to follow my current interest in Guided Meditations for healing an injury. 
Be the first to listen and experience new conten.
offer feedback and suggestions
Patron Shout-outs for a year or more of support. Have your name appear in my future publications and collections of Guided Meditations. 
Offer Feedback for Editing
Playlist Pals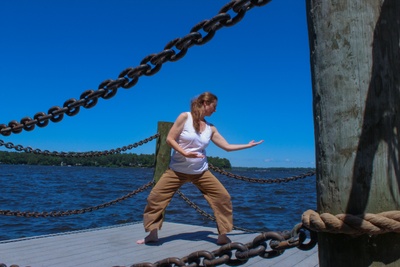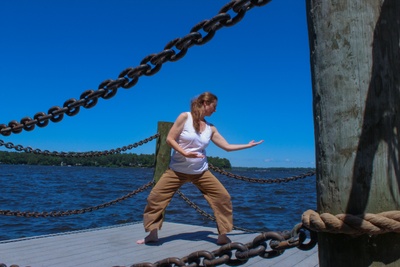 A Playlist Pal is someone who is a current or previous client who receives a monthly playlist update. Playlist Pals will find it easier to continue their exercise regimen using a new playlist each month. If you want to continue your progress towards health or maintain your wellbeing after you finish a series of  private sessions then become  a Playlist Pal!
for current or previous clients
receive a monthly playlist for your exercise/mindfulness needs
continue your progress and keep your feel-good body 
Zoom and Bloom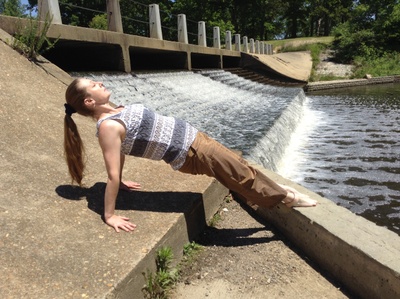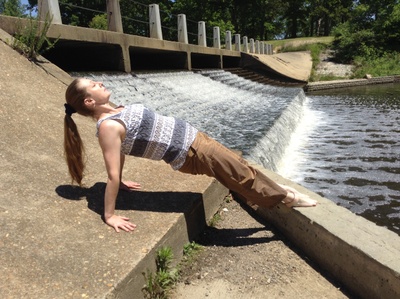 Join to Zoom and Bloom, move, feel good and support my Zoom Classes.
2 weekly 40 minute classes for Mobility and Balance, Wednesdays 10am (EST) and Sundays 9am (EST)
Suggest a topics for a class. Do you have an issue/body part that needs to be addressed? Suggest a topic for a class.
View recordings of livestream classes, Livestream Library 
Enjoy Live Zoom and Bloom Classes

Access to replay Zoom and Bloom Classes
About Feel Good designs for body and mind. Yoga Therapy infused with Qi Gong, Tai Chi, DNI and gentle movement w/ Rie Cherie
You can feel good
in your body and mind! I can help by creating exercise and meditation regimens designed just for you!  
My name is Rie (pronounced 're' as in re-education, rejuvenation, and relaxation). People come to me when they need help addressing issues of the pelvic girdle, shoulder girdle, core strength and mood. I am a certified Yoga Therapist, A Dynamic Neuro-Cognitive Imagery Educator (The Franklin Method®) and a Tai Chi Instructor. I love to help people feel good living in their body.
Currently clients enjoy online sessions. Find out more on my website, http://designsforbodyandmind.com
I create video's focusing on simple physical exercises, restorative practices and guided meditations. These videos are used for my clients (Playlist Pals) and for the public at large.
I offer zoom classes (beginning January 2021) 10 am EST, on Wednesdays and 8:30 am EST Sundays.
I write informational books and I create instructional Video series. Learn more here, https://riemoniquecherie.com
Drawing from a variety of somatic practices, I enjoy focusing on neuromuscular training and reeducation to create functional movement patterns. Combining tools I learned from my training in The Franklin Method®, Yoga and Tai Chi, I offer accessible formats for building body awareness, alleviating pain, and fostering the health of interoceptive body systems. Current science links the health of the interoceptive systems to recovery and healing within the following: PTSD, Depression, Anxiety, Chronic Pain and Addictive Behaviors.
Here, on Patreon, I offer 3 options for you to help me to help you cultivate your feel-good body and mind.
Gilded Guides support the creative process of writing Guided Meditations
Playlist Pals are for current or previous clients
Zoom and Bloom – supports classes on Zoom. As I begin this process of offering live classes on line, classes will be free and open to the public. However, my goal is to create a community of students, add additional more specialized classes, and perhaps move my specialty workshops online.
I could not do any of this without the support of my students, fans and family!
Thank you!
Goal - 10+ people as Gilded Guides! This will help to inspire my creativity and foster my enthusiasm is creating more Guided Meditations. I am also excited about the possibility of receiving feedback about these beneficial works! 
2 of 3
By becoming a patron, you'll instantly unlock access to 80 exclusive posts
By becoming a patron, you'll instantly unlock access to 80 exclusive posts
Recent posts by Feel Good designs for body and mind. Yoga Therapy infused with Qi Gong, Tai Chi, DNI and gentle movement w/ Rie Cherie
How it works
Get started in 2 minutes