Rising Phoenix Aurora
is creating Spiritual Development Classes & Alchemy Healing Certifications
Select a membership level
Live Q & A & Guided Meditation
Greetings! This Tier option is to support Aurora in a continual of creating videos and Channelings on YouTube in Love for the Collective of Earth Mother! The great awakening of the Hearts! 
Includes Exclusive Stories just to be shared here, as well as once a month for 1 hour at 8:30 pm central time, on the 1st Sunday of every month, we will have a Live Q & A Video on Zoom. Where you are able to ask Aurora Spiritual questions and join in on a Guided Meditation by Aurora. You may either go on video with your question or ask in the conversation area.  
Zoom link to join will be posted here the day of meeting. Videos will be recorded to watch when convenient.
Support For AURA & RAAH Practitioners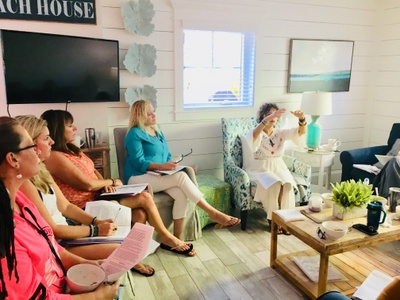 Greetings! This Tier is in support for ONLY the AURA Hypnosis Healing & RAAH Reiki Angelic Alchemy practitioners.

Once a month on the 4th Sunday of every month at 8:30 pm central time we will have a 1 hour Live Q & A class for these Trademarked Alchemy Certifications. Bring your questions, experiences, notes to review with Aurora and the group. Class begins 2/23/2020.

If you are part of Tier 2 "The Isis Priestess Mentorship" this Tier will be complimentary with it, so that you can continue with both. After the Isis Priestess 6 months course is completed you will have to change your Tier to this one so that you can still receive the benefits of growing as Alchemists of AURA & RAAH practitioners. 

When you purchase this Tier, it includes the Tier 1: Exclusive Videos, once a month Live Q & A with Aurora & Guided Meditations.

Zoom link to join will be posted in google classroom the day of meeting. If you are unable to attend, no worries the classes will be posted on Patreon, recorded to watch when convenient and to keep for your records. 

Reiki For Kids Alchemy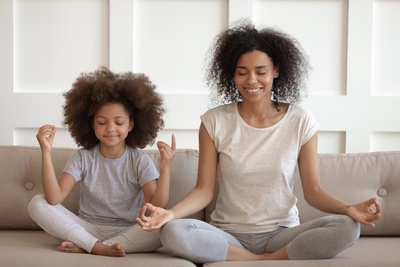 Think of a world where children are healers as they are meant to be, healing the Earth, the water, the trees, their families... Think of this world and how much it is needed for the ascension into a higher vibration. Children are naturally gifted and opened, not yet having gone through the programming of self doubt, disbelief, and lack of self worth. The great beauties "Reiki for Kids" can bring for Earth are tremendous and immeasurable!
This tier is a 6 month commitment to become "Quantum Kids Reiki Alchemy" Certified. Starting 4/1/20 you can sign up. 1st class 4/19/20, 1:00 pm central time, once a month for 1.5 hours on the 3rd Sunday of every month. Plus group parent supervised interaction available in between classes, through the children Mentorship Group on Google Classrooms.
Open enrollment cycles to sign up occur on April & October of every year.
Click here to watch a live video testimonial "Reiki For Kids | Quantum Kids Mothers"
Click here for details and to sign up for Quantum Kids | Group Guided Meditations

Are you newly awakened or a spiritually experienced parent and struggling to help your children deprogram from a disconnect to the heart? Do you try to talk to them about spirituality but they say or think Mom or Dad is crazy? We all know that children listen to others more so than their parents. Give them this beautiful opportunity in understanding the infinite universe that exists within them!
This curriculum will bring forth organization, consistency, direction, and answers to your children. Those answers they have been in search for since birth. It has been created for the children as support, sacred, safe place where they can freely, respectably, with the spiritual teachers supervision talk among each other of their gifts, their dreams, their visions, their experiences as the children of light they are!
Children will learn through this course:
to give structure to crystalline, rainbow and indigo children
to use the energy around them and within them
to use protective forcefields for shielding, assisting them as empaths and transmuters.
Use Reiki healing energy to heal themselves, plants, animals, and other.
to remember the sacredness of how to talk to the animals and the trees
to become disciplined with meditations for the use of everyday life stress that can occur, a test from school, lack of focus, too much energy, anger, feeling misunderstood...
to read aura's, energies, animal spirits
to work with their 7 chakras
to work with their dreams
to talk to their soul, guides, guardian angels, magical animal friends, so that they may perform their highest potential decisions in life
to connect to the archangels who are the guardians of the Earth
to work and use crystals, oils...
The curriculum consists of:
$33 a month per family
1 monthly 1.5 hour live class
Itinerary with detailed step-by-step guidance
Training Literature available electronically
live exercises with follow up homework
Online Google Classroom support group where children get to interact safely with parent and teacher supervision
Class will take place on the 3rd Sunday of every month at 1 pm USA central time. On an application called Zoom, please download before the session. 
About
Greetings, thank you for following your heart to me!

We live in a world where we have been taught since birth that we are limited, that there is nothing beyond death or only heaven or hell. That our imagination is not real, kept distracted by our daily monotonous routines. In a world where if we get ill, we might not ever find a cure for it or we will have to be on an ongoing cycle of prescription drugs or surgeries.

Have you ever felt deep within your soul that this just does not feel right? Discover the world of who you truly are and who you have been in past or future life's! The world of Quantum Healing through past life regression, Spiritual Development Classes, Weekly Galactic Video Updates, and payment plans for A.U.R.A. Sessions & Certifications. Where you have been a queen/king, an animal, a person in history, life in Egypt, in Atlantis, a different planet, a different being... The majority of people have lived hundreds or thousands of lives at different times upon Earth or other realities!

Why have you chosen to be born here on this planet, with this family? What is your life's purpose? At crossroads, what should you do next in your life? Discover the answers straight from the connection of your soul!

Disease or illness stem forth from energetic imbalances in the Human body through our emotions, vibrations, karmic energy, chakra points... Your body is made to be able to self-heal and will try to talk to you through, certain aches, discomforts or illness. We have found that at times we can carry over allergies, illness, birthmarks, from past life's. For example, if you died of a gunshot to the heart and now you have heart problems. That energy might be carried over to this current life needing to be quantum karmically healed. We have also discovered that chemicals within our food, our water, our air, our intakes are root causes to illness.

Enter the Theta brainwave of A.U.R.A. hypnosis safely to bring forth memories of your existence, Quantum Heal your body, find your life purpose, answers you seek, to speak to your soul, your higher self who is you! The higher self/oversoul who is one with the Creator who knows all!

There is nothing more beautiful than knowing that you are connected to the infinite wisdom within you and that you have always been. This is what I strive to do for others, to remind them of these gifts awaiting to be reawakened once more.

We can receive as many readings as we desire where someone else tells us who we are and whom we have been. However, it is not until we allow that inner voice that whispers within our hearts to actively speak, that we begin our true transformation, our true remembrance of our soul. When we deeply connect through the theta hypnosis/meditation brainwaves of our consciousness to our soul, our higher self, our hearts. Which in turn, activates our hearts knowing that love is all, for it is the very life force that runs through the veins of this universe.
My career of a past life regressionist began when my husband through a practice hypnosis session, the RA Collective surprised us by speaking through him. Explaining that "there was someone near and dear to my heart that would love to speak to me". When I asked "whom" they said "Dolores Cannon"... Not knowing that he was somnambulistic when he came to we realized that not only did he not remember anything of the session but that these benevolent beings had spoken through him clearly with no human consciousness in the way.

As a Spiritual Worker of the heart, in service to others. I offer several different types of healing services, from Akashic Readings, Spiritual Development Classes, Mentorship on Gifts, Guided Meditations, Guidance for Gifted Children, Certifications on A.U.R.A. Hypnosis Healing Technique, R.A.A.H. Reiki Angelic Alchemy Healing, Quantum Alchemy Channeling, and Quantum Alchemy Energy Healing!

I thank you, I honor you, I love you and I respect you! In service to all!

𝓐𝓾𝓻𝓸𝓻𝓪 ♥️

We are now donating .44 cents once a month per Patron no matter the Tier to this beautiful non-profit organization ran by a selfless, loving couple! https://dannyronsrescue.org/ To find out more they are also on Netflix, "Life In The Doghouse". Thank you for the support!
1 of 1
By becoming a patron, you'll instantly unlock access to 86 exclusive posts
By becoming a patron, you'll instantly unlock access to 86 exclusive posts
Recent posts by Rising Phoenix Aurora