Riskit Design
is creating illustrations
Select a membership level
Online Content✨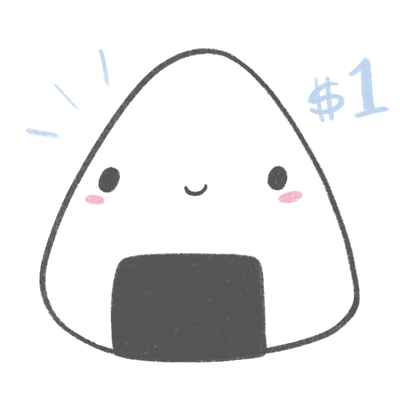 》Early access to YouTube videos
》First look at upcoming products/ideas/projects
》Participation in decision making/asking for feedback
》Weekly Updates (basically a blog!)
》Access to Community Discord Server

Monthly Mail 💌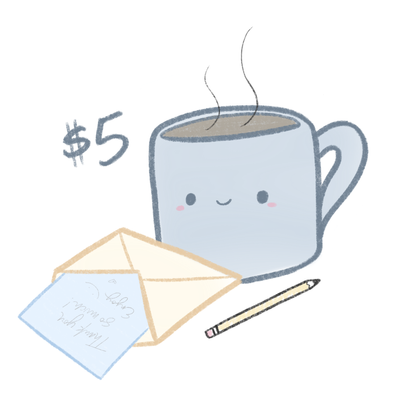 》Monthly exclusive personal life update + art video
》Early access for monthly shop updates
》All of the additional tier's benefits!!

Physical Rewards:
》Monthly gift! (either a postcard, sticker, or greeting card)

Exclusive Goodies 💙
》All of the additional tiers' benefits!!

Physical Rewards:
》Monthly patreon exclusive product (meaning will not sold regularly in my shop!) [A sticker, card, or print]

About
My name is
Kristi Sakaguchi
, creator of
Riskit Design
. I am a Japorean-American artist born, raised, and based in Hawaii, A lot of my work is inspired by the communities I'm a part of as I hope to bring more representation and awareness to them. I'm passionate about being involved in the small local communities that support and inspire dreamers and creators.
↘ that's me ↙



You will mainly find illustrations and hand-lettering in a
wide
array of styles, digital & traditional. I also do freelance illustration and graphic design work for clients and seek to do collaborations with organizations I love.
JOIN THE "GUCHI-GANG"
How this works:
Your current tier options are
$1-$30.
You can join anytime and leave anytime! Patreon charges on the 1st of every month. You will receive access to all online content as soon as you pledge so feel free to stalk all of my old posts! And if you want to try out a tier for a month and then switch back, go ahead! If you subscribe to a tier that includes a
Physical Reward
(for example sometime in January) you won't get charged until February 1st and will receive the February rewards. (I mail out the gifts during the first week of each month.)
Why join my Patreon?

You'll be in a special place in my heart. 🥺
Patreon was designed to help creatives build a platform where people can choose to support them and help create a consistent income so that they can focus on their art rather than stressing over where/when the money will come. In exchange, the artist can design different types of content for this specific community as a way to say thank you!
My Patreon page opened in the ending of 2019 as I wanted to make 2020 the year I push to be a full time artist/business owner. The loyal support of the community here constantly inspires me to pursue my dreams and to keep creating. They know my deepest thoughts and see the genuine me as I try to navigate this crazy journey. Knowing that they choose to support me through this subscription, I put extra love and care into the content here and all of their rewards because my gratitude could never be expressed enough!
If you have been following my journey, are a fan of my work, love exclusive products, enjoy discounts, want to support small/local businesses, or are just a kind person with a big heart and some extra cash -- please consider joining the
gang!
🤍
♥ kristi






Photo cred to the beautiful and talented Matthew Sherman
Because of you guys, I've built the confidence and drive to do art full-time starting in August! Patreon has become a stream of income that I will never take for granted and I hope you guys truly feel the love I have for y'all. This is a ridiculous number (but I also thought I would never reach $250 within a year...) I honestly can't even tell you what would happen if we hit this goal. (I'll cry that's for sure.) So when it gets closer, I'll just ask you guys what you would want. :)  
3 of 4
By becoming a patron, you'll instantly unlock access to 66 exclusive posts
By becoming a patron, you'll instantly unlock access to 66 exclusive posts
Recent posts by Riskit Design