I am a songwriter. I love to play shows and make records, but my greatest passion is writing. I love it so much that I write WAY more songs than I'll ever be able to record and release in album format. I would love to share my new and unrecorded songs with you.
I plan to release 1 to 2 new songs each month. If you'd like to support me in creating them, you can become my Patron.
What You Get:
WATCH THE VIDEOS
$1/Song 
- You get access to my patron-only video stream where I will post home video performances of each new song. In the videos, I'll also talk about the creative process and the background and influences that inspired the songs.
DOWNLOAD THE SONGS
$2/Song 
- You'll get a digital download of an mp3 demo of each new song.
COVER SONG MP3s
$3/Song
- Along with each original song, you'll get an additional mp3 demo of me performing one of my favorite songs I wish I'd written!
CONCERT VIP
$10/Song
- You get to be on the Guest List with a +1 for any club or theater show you'd like to attend for the duration of your Patronage. Make sure to let me know you're planning to attend and don't forget to come say hi!
SONGWRITING OR GUITAR LESSON
$35/Song 
- Have you got a new song of your own or just want to talk shop? Along with the release of each new song, we can get together on Skype for a half hour and work on whatever you'd like!
***
ABOUT ME
Professional:

I am a full time touring performer and songwriter. I've released three full length records and one EP since 2008. My 2014 self-titled album was debuted on USA Today and videos for the songs
New York City
 and
Soon I Was Sleeping
 were premiered on Yahoo Music and The Wall Street Journal. I've had the honor of participating in and winning the Kerrville New Folk, Telluride Troubadour and Rocky Mountain Folks Fest contests where I've had the opportunity to meet and often collaborate with some of my favorite songwriters in the world. I've taught songwriting in intimate settings and classrooms, and have been an instructor at the Planet Bluegrass Song School for the past three years.
Personal:

I grew up in Knoxville, TN listening to the radio and my mom's collection of folk, singer/songwriter and classic country music. I cried when her Dan Fogelberg tape broke until she told me that there were many Dan Fogelberg tapes in the world. I love sneakers and peanut butter. I can't remember jokes. I have a hypoallergenic dog named Dede. I think that really good songs have the power to take us to a place where can celebrate our common truths and feel less isolated and alone.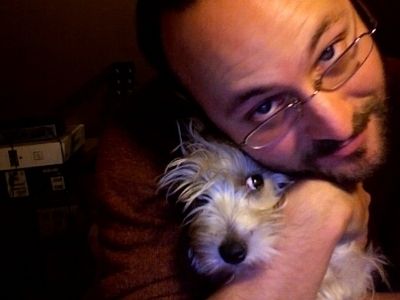 IF YOU'RE UNFAMILIAR WITH MY SONGWRITING, HERE'S A SAMPLE OF MY LATEST ALBUM

A PERFORMANCE VIDEO OF ME SINGING "THE SEA AND THE SHORE"

A VIDEO I MADE FOR MY SONG "NEW YORK CITY"

A SPOOKY VIDEO FOR MY SONG "SOON I WAS SLEEPING"