I'm starting Robot Missions:
enabling makers and environmentalists to collaborate on large challenges using a robot platform. The robot platform itself is low-cost and 3d printed. It's designed to be replicated and adapted to different types of terrain
The first mission is shoreline cleanup.
In 2016, we collected 2.75kg of debris on Lake Ontario, engaged 188 volunteers and Field Tests, and the robot travelled 995 meters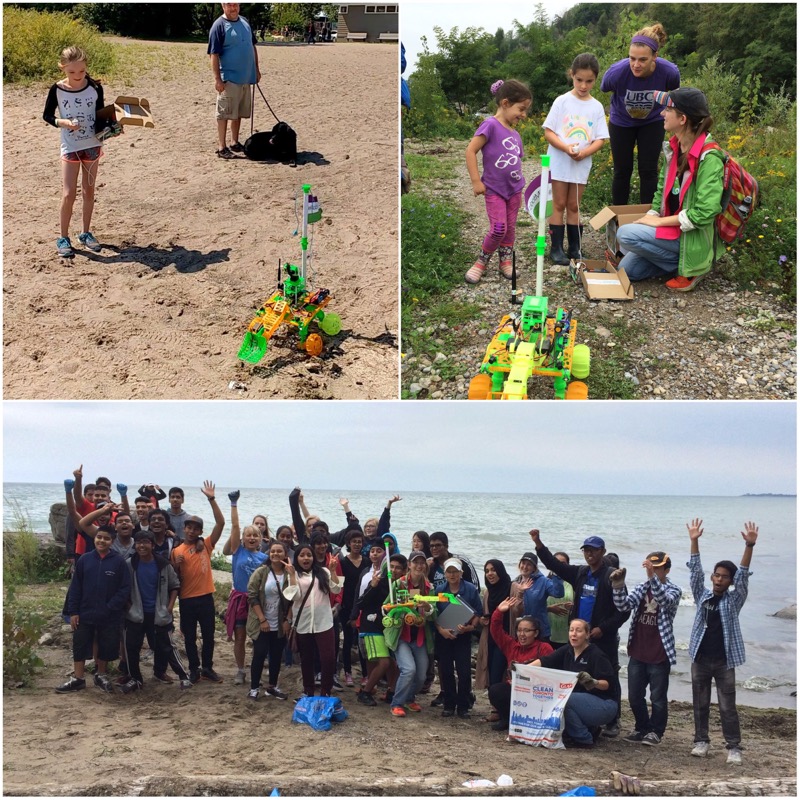 The most inspiring part is seeing the public interact with the robot.
When they see the robot on the beach or shoreline, people immediately come up to see what it is all about. They learn not only about the technical side, but also more about the environment.

Field Tests are a core experience of Robot Missions
, and through our mini-adventure videos, we aim to share this with you
By pledging to the project on Patreon
, you will be helping me with my personal operational costs associated with the continued research and development. Lucky to have people willing to be a part of the Robot Missions journey, thanks for being a patron
You can read more about Robot Missions here:
http://robotmissions.org
https://hackaday.io/project/10584-robot-missions

Twitter
& 
Facebook