Midway to Main Street (Rob Plays)
is creating history videos about amusement and theme parks!
Select a membership level
Behind-the-Scenes Podcasts
 Did you know that even with just $2, you're supporting my channel over 2000 times more than if you watched an ad? At this tier you'll get:
A weekly podcast that chronicles the channel behind-the-scenes and offers updates on upcoming videos!
Exclusive lifetime access to the patron-only Discord server where we hang out and chat Disney, YouTube, and occasionally have community events! 
Exclusive access to my channel production calendar! See what new videos are on the horizon!
 My eternal thanks! 
Behind-the-Scenes Livestreams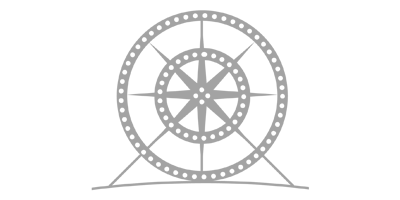 You are super awesome! At this level you'll get:
Everything in the $2 Tier
 Your name in the credits of every video posted during your time as a patron! 
A weekly behind-the-scenes live stream where you'll get to see the next video as it's being produced
Bonus behind-the-scenes videos that include everything from breaking down editing styles to thumbnail creation time lapses to test shots/animations!
Google Hangouts & Mailed Channel Updates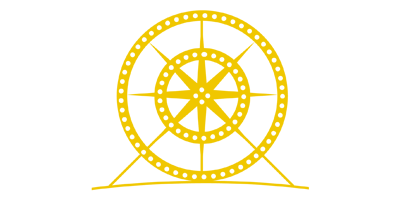 You're contributing more than if 10,000 people watched an ad on my videos. That's so many people! At this tier you'll get:
Everything in the $2 and $5 tier!
Exclusive channel art every month!
A monthly state-of-the-channel Google Hangout where I go over how the channel performed last month and what's on the horizon for the channel. Then we all chat about the parks and projects!
A quarterly channel update featuring exclusive channel art mailed to your front door! (One mailer for every three months of patronage at this level.)
About
WHO AM I?
I'm Rob, and you probably already know that if you're on this page. Unless people typically back Patreons they stumble across. That seems odd, but I'm not about to judge.

I create videos on YouTube about all facets of The Walt Disney Company, with a specific focus on the history of the company and the history of the Disney theme parks around the world! I've also recently expanded the scope of my channel to include more theme and amusement parks from around the world!

WHY DISNEY?
Disney is something special. On paper, the idea of a theme park having a dedicated fanbase on the level Disney does just doesn't make any sense. Yet here we are, obsessing over everything from new rides to trash can designs. We do this because Disney stands out as a unique company that holds the value of their parks in an equally high regard.

What's more impressive is that Disney still does this even decades after their leader, who instilled this outlook, passed away. The result is a company with a rich and interesting history that, piece by piece, has lead us to enjoying the parks and films we enjoy today.

I love not only reading about that history, but I love passing that history onto others. With a background in film and media it was only natural for me to try and pass on that history in the form of videos.

WHERE DOES THE MONEY GO?
As of January 2018 I am now creating content full-time. I don't know if I'll be able to do it forever, but I'm prepared to dedicate my time towards giving it a shot. That means that beyond paying for editing software, recording supplies, and hosting fees, every dollar to this campaign also goes towards putting a roof over my head and food on my plate so that I can put more time into making videos that you hopefully enjoy!

MY CONTENT POLICY
I'm firmly against the idea of taking content that was otherwise free and hiding it behind a paywall just to make a buck. That is why none of my videos will ever become Patreon perks or exclusives. I want to make sure that even if you can't afford to contribute to this campaign, you can still enjoy my Disney content for free.

That's why all of the Patreon tiers and rewards are focused on the inner workings of the channel, and the effort that goes into putting out the videos every single week.

So whether you're just looking to help support me, or you're interested in how this channel operates behind the scenes, or you're a YouTuber yourself looking for a perspective on how to run a channel, welcome!

Become a patron to
Unlock 511 exclusive posts
Connect via private message
Recent posts by Midway to Main Street (Rob Plays)
How it works
Get started in 2 minutes