Rocket Adrift
is creating Games and a Podcast
Select a membership level
Supportive Fan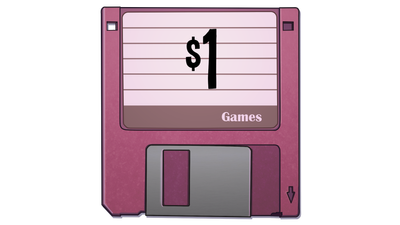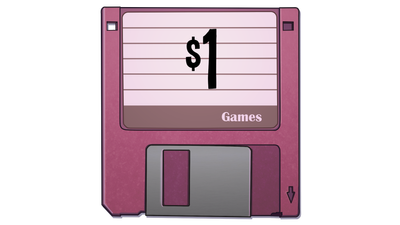 Thanks so much for your support! You help us make our content and we love you for it!

Early Access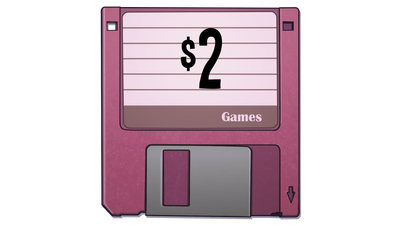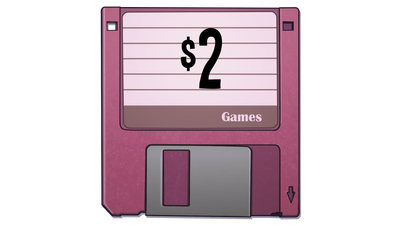 One day early release for each episode of Dark Future Dice. Get the podcast before everyone else through the Patreon Exclusive RSS feed.
Voter status
Monthly voting status - participate in polls for naming characters, plot points, type/name of location that will used in Dark Future Dice episodes

-includes benefits from lower tiers
About Rocket Adrift
Pat, Lindsay, and Titus are three people making creative content under the name Rocket Adrift.
From video games to podcasts and other future projects, this Patreon is a place to support Rocket Adrift.
Raptor Boyfriend: A High School Romance is a dating sim about a teen girl who moves to a small secret community of cryptids. Romance a magical Fairy, a sensitive Sasquatch and a bold Velociraptor. A satirical 90's teen drama about trying to find love in your last year of high school.
https://rocketadrift.itch.io/raptor-boyfriend-a-hi...
https://store.steampowered.com/app/1273080/Raptor_Boyfriend_A_High_School_Romance/

A visual novel where you play as a divorced dad trying to order the perfect pizza.
This game is our submission for the 2019 NanoReno Game Jam. It was made in the month of March.
As a divorced dad you learn through exploring the items in your apartment and navigate difficult conversations in order to find the perfect pizza.
Abby, your daughter is meeting Margot your girlfriend for the first time. It's an awkward situation that only the right pizza toppings can solve.
Explore their back stories and make a tough decision and everything will be FINE. No weird shit will happen.
... We swear.
https://rocketadrift.itch.io/order-a-pizza
The game is free (or pay what you want.)
Dark Future Dice is a CyberPunk 2020 Role-playing podcast featuring the Rocket Adrift team.
Lindsay plays a vicious assassin with a heart of gold. Patrick plays a smooth-talking criminal with low self-confidence. Titus is the Game Master.
Here's some kind words from our listeners:
"The Best and Most Joy-Inspiring Cyperpunk Actual-Play Podcast"
☆☆☆☆☆
"In a world packed with Lame TTRPG Podcasts...Titus, Lindsey, and Patrick absolutely cut through the noise with a 100% creative, funny, and important podcast and campaign. They bring a mastery of the medium and genuine wonderful personalities and combine it with the rich SCi-fi lore of R. Talsorian's Cyberpunk 2020. Keep up the good work guys!!! (And if you're looking to name a character... Aaron is pretty choice- no pressure though!)"

- Kandrew W.A. via Apple Podcasts

"Wow"
☆☆☆☆☆
"I'm writing this after having binged the first season: This was my first tabletop rpg playthrough podcast. I was coming from a place of enjoying the cyberpunk universe, not a tabletop rpg background. It was thoroughly enjoyable and I found myself in the strange place of being consumed by the story while simultaneously (but to a lesser extent) remaining aware that this was an RPG and that the story was fluid and based on the players decisions. Something about that made it more exciting than listening to a concrete story. Like I said, I thoroughly enjoyed this and would highly recommend for anyone that is considering listening. *rolls for persuade*"

- Stupid_zen via Apple Podcasts

Upcoming game project TBA.
Patreon is a platform that allows people (like you) to support creators (like us) on a monthly basis.
We chose Patreon so that we could make the content we want to make, by growing a dedicated and supportive community.
The three of us do all the work from the scripts to coding, to animating. Everything in our content is made by us including the music, the background art, and the character designs.
Every dollar we get from Patreon goes towards making content. Including the recording equipment, the animation, and editing software, computers, and everything else in between.
Thank you for giving us your time. Please feel free to email us at 
[email protected]
if you have any questions. And if you're not ready to become a Patron you can always follow us on Twitter 
@RocketAdrift
.
We can't wait for you to be a part of the Rocket Adrift community.
-Lindsay, Pat, and Titus.
$846.76 of $1,000
per month
Once a month live stream - We will host a live stream event once a month.
6 of 7
Become a patron to
Unlock 161 exclusive posts
Connect via private message
Recent posts by Rocket Adrift
How it works
Get started in 2 minutes