Rocknight Studios
is creating video games
Select a membership level
Dr. Supporter
Access to patron-only news feed where we will publish exclusive news and pictures.
Your name featured on our Twitch "Thanks our Patrons" panel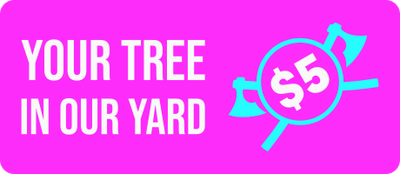 Dr. Fan
Big thank you
Process/behind-the-scenes pictures, first to know what we're doing
We plant a tree in your name in our backyard
Plus all previous rewards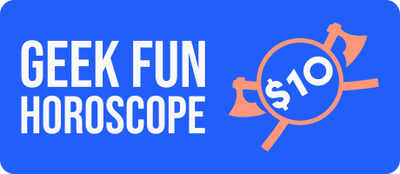 Dr. Enthusiast
Selene will do personalized Geek horoscope for you once a month!
Plus all previous rewards
About Rocknight Studios
I Who are we?
We're crazy game developers actually working on various exciting projects. As you may know we value team spirit, sharing, creativity, entertainment and transparency! We also value and are avid users of FOSS such as Blender, Godot Engine, Emacs, Krita, Gimp, Inkscape, Ardour and many others.

II Seasons on Patreon rewards
Today we offer you the opportunity to support and follow us on our daily journey. By supporting us on SEASON ONE you will be able to enjoy rewards for limited period of time, then you will have the possibility to vote and enjoy the rewards of SEASON TWO. Things are moving fast buddy!

# !!The change from season one to season two will not delete your subscription, you will just have some new and fresh rewards to enjoy!!
III The different rewards
1st reward: All Patrons pledging $1 or more get a big thanks from all our team! You will also get exclusive images and video content. Your name will be featured on our Twitch "Thanks our Patrons" panel.
2nd reward: Pledge $5 a month and you will get all previous rewards plus process/behind the scenes. And I know that most of you are concerned about climate changes and we want to be active about it, we want to make a difference! And that's why, we offer you a tree in your name that will be planted in our backyard and then put in the forest to help the world get greener. This great cause is as import for you as for us. However, as mentioned above, this is SEASON ONE reward and will change on SEASON TWO (it might come back if people vote on it). Be proactive! As Greta Thunberg has said "I want you to Panic" …
3rd reward: Big hug for those who are Pledging $10! You will have access to all previous rewards, plus personalized fun geek horoscope from Selene.
IV What we are working on?
Rough Rush, our first commercial game is near to be released (development on hold for the moment). It's a rail shooter set in a dystopian civilization, where robots have taken over places that used to be inhabited by humans. Your mission is to explore one of the cities, where you will discover your fate by shooting rockets, bullets, energy waves, plasma balls and laser beams! You will experience an action-packed gameplay by blowing up enemies and obstacles in your way! Rough Rush is simple enough for anyone to pick it up and play, yet it takes time to master - avoid obstacles, collect gears, shoot/smash robots and complete tasks to earn gears as well as live through an epic story.
We have been working on the game for over 5 years now! It may sound crazy and it is! But it has been an amazing experience and we love it!
We are streaming everyday you can find us on Twitch or Dlive. Every week a 3 hour game jam - TRIJAM is organized. This a perfect exercise for both, beginner and experienced gamedevs seeking challenge. The community votes for the theme of the jam. Then on weekends participants work on their projects. We stream the development of our game live, where you can see how we work and can ask questions. We will be happy to help and entertain you. After the jam is over, we playtest all the submitted games live and the winner is picked based on votes from the community.
A community stream takes place every second Friday. We play your games, speak about screenshots from projects, music and other creations. This is the perfect time to share and have a good moment to talk about whatever you want to.
We are also actively working on the AxeOS project. It's a Linux distro. The goal of AxeOS is to be the go-to distro for game developers and other creatives. We focus on performance, ease of use and open source tools that will fit together to make users more efficient and enjoy the system. We intend back up these claims by building our games and working together with our community, which means the system will be constantly tested and improved for production needs. We will provide more information soon.
Another project is Visual debugger for Godot Engine. Visual debugger is a tool that we have made in Godot to make debugging and level design easier and more efficient. It runs in-game and can be deployed with the game on any platform you port your project to. Currently it's development is on hold, but will resume it, as soon as we start the production of our next commercial game in Godot.
You can watch Jānis's presentation of Visual Debugger from GodotCon 2019 in Brussels:
Here is our Google Calendar with the planned activities.
Our Calendar

V Questions 

How often will I end up paying?
You pay per month. The change from season one to season two will not delete your subscription, you will just have some new and fresh rewards. 

How long is a SEASON?
A Season is roughly 4 months long.
Why do we need the money?
The main goal of our Patreon page now is to gather funds to support our new community manager Selene. She has been doing good job and we would be glad to continue working with her. Plus, her work would allow us to spread awareness of our community on social media and grow together.
Selene will be our community manager after internship!
1 of 1
Recent posts by Rocknight Studios