Andrei Psarev
is creating dialogue between the past and the present of the ROCOR
Select a membership level
Подкасты диакона Андрея Псарева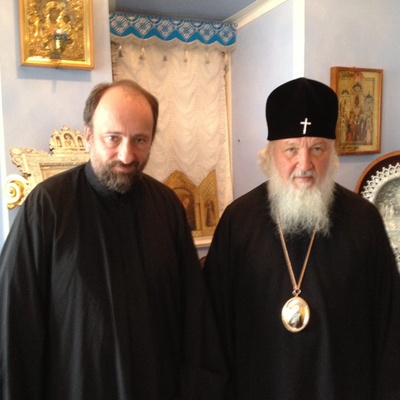 Podcasts about the Russian Church
I will tell you about people whom I met and reflect on the past, present of the Russian Church and answer your questions. 
You will have access to Canon Law and Russian Church History class materials.
About
Since 1995 I have been teaching at Holy Trinity Seminary in Jordanville, New York. In 2008 I created ROCOR Studies (www.rocorstudies.org), the only scholarly Web site devoted to the Russian Orthodox Church Outside of Russia (ROCOR), and the site has been growing steadily in content and purpose. I have a Bachelor's degree in theology from Holy Trinity Seminary and a Master's in theology from St. Vladimir's Seminary, Yonkers, NY; and Ph.D. in Byzantine history from Queen's Univesity, Belfast, Northern Ireland.
Now I would like to make my expertise available to you. I am offering subscriptions to the podcasts in English and Russian on the past and present of the Russian Church. You will learn about my work and the people whom I meet. Let me know if you are interested and I can offer you the following courses:
Russian Church Abroad: History and Identity. 11 weeks, weekly video lectures and a carefully groomed reading list ($10/month);
The basis of Canon Law. 13 weeks, readings provided ($15/month);
The great advantage of Patreon is that our supporters can contribute directly to a worthy cause.
.
By subscribing to my podcasts or classes you will not just follow a Russian church professional through various countries and assignments and obtain access to lectures and reading lists but investing in my creativity, and supporting my other projects -- particularly the only scholarly Web site focused on the past and present of the Russian Church Abroad:
www.rocorstudies.org
1 of 1
By becoming a patron, you'll instantly unlock access to 201 exclusive posts
By becoming a patron, you'll instantly unlock access to 201 exclusive posts
Recent posts by Andrei Psarev