Residence of Evil
is creating Resident Evil News, Interviews, Podcast & VIGIL
Select a membership level
Sword Key 🔑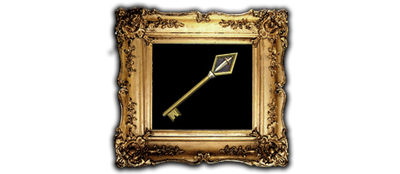 Woah, what a mansion! Welcome to the RESIDENCE of EVIL. Here take this pistol and key, you're going to need it. Good luck & Thank you for your support! 
 🚪  Access to the Patreon feed.
Armor Key 🔑🔑
Ah, you found another key, what an accomplishment. Now keep an eye out for traps, this old house is full of them. This is just the beginning of a long journey ahead.   
 🚪  Access to the Guardhouse Discord room. 
 🚪  All previous tier perks.
Includes Discord benefits
Shield Key 🔑🔑🔑
You've grown to learn this old mysterious house a little better and have avoided the deadly traps, for now. Oh look, you've found the Shield key and now have access to even more than you did before.
 🚪  Access to Members-Only live streams.
 🚪  All previous tier perks. 
Includes Discord benefits
About
Who are we and what is the RESIDENCE of EVIL?
(Who are ya, whattaya doin' here!? - Robert Kendo)
The RESIDENCE of Evil is a YouTube channel that features Resident Evil news, lore, discussions, live streams, give away's, Resident Evil fan games, Resident Evil alpha/ beta/ prototypes, breaking stories, interviews with the actors/developers and the ROE podcast. The ROE team is made up of long time Resident Evil fans, J.J., Ali,Tony and together we create content for fans by fans.

What sets us apart from other Resident Evil and Survival Horror channels?
We strive to set ourselves apart from other Resident Evil and Survival Horror channels by delivering fans professional, high quality, well researched, well edited videos and featuring new and exciting content not featured on other Resident Evil channels. This content includes interviews with the developers and actors behind some of the most iconic survival horror games. For example,
+ Alyson Court
- Claire Redfield - Resident Evil
+ D.C. Douglas
- Albert Wesker - Resident Evil
+ Paul Mercier
- Leon Kennedy - Resident Evil 
+ Invader Studios
- Creators of Daymare 1998 & Resident Evil 2: Reborn
+ Reuben Langdon
- Mo Cap for Chris Redfield, Leon Kennedy, Piers Nivans - Resident Evil
+ Sarah Coates
- Margerite Baker - Resident Evil 7
+ Erin Cahil
- Rebecca Chambers - Resident Evil: Vendetta
+ Kevin Dorman
- Chris Redfield - Resident Evil Vendetta
+
Much more! 
In these interviews we have genuine, real conversations and talk about things fans want to know about. We also ask questions from the ROE community.
We're also currently developing our own game titled, Vigil. Vigil pays homage to classic Survival Horror games like Resident Evil and Silent Hill. It's being developed by MoonGlint in Unreal Engine 4. 

Why Patreon?
I've been a huge fan of Resident Evil ever since 2 came out in 1998. I decided to take my passion of graphic design, video editing and resident evil and create the ROE. Along the way I met some new friends that share a similar passion for Resident Evil and even had some of their own ideas to bring to the table.  
The ROE has grown faster then I could've ever hoped for and I'm extremely grateful. I see a lot of potential in expanding the channel and adding everything I could ever want but equipment, video/graphic/sound editing apps and podcasting platforms can be very expensive. Patreon could help with the costs of running a channel while also improving and adding more content.
The Future of the ROE
The future for the ROE is very bright. Our goal is to create the very best content we possibly can while giving fellow fans what they want. We have new segments in mind that we would like to add to the channel such as, RE audio short stories, Interviews with other horror actors/developers outside of Resident Evil. A regular ROE podcast, a new segment for other Survival Horror news and much more. Together we can make the best Resident Evil and Survival Horror channel on YouTube! Thank you for your time. 
RESIDENCE of EVIL Monthly Costs
1 of 1
Become a patron to
Unlock 51 exclusive posts
Connect via private message
Recent posts by Residence of Evil