ROLL MONGERS PODCAST NETWORK
is creating P2E /P1e/StarFinder/Star Wars RPG Podcasts/Lets PLAY Game Videos
Select a membership level
Network "Noteworthy"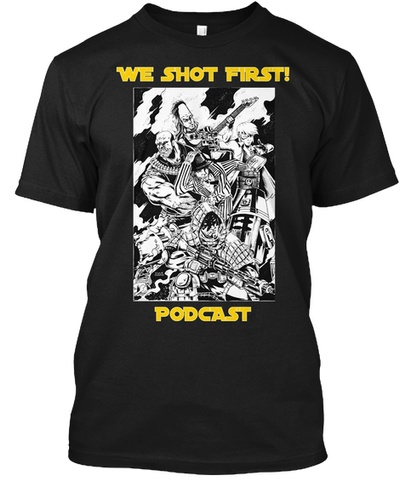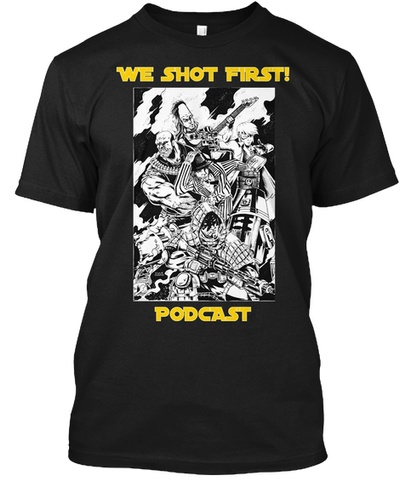 Behold! You are now among The "Network Noteworthy!" This means You get it, and why we can't do this alone! 
We need any and all help & support  can muster.
 So Thank You!
-
Receive Discount codes for 5% off All our
(Already Discounted)
Tee-Spring merch! Just message us here through your account and we will get you your Code!
https://teespring.com/stores/roll-mongers-podcast-network
Network "Nominated"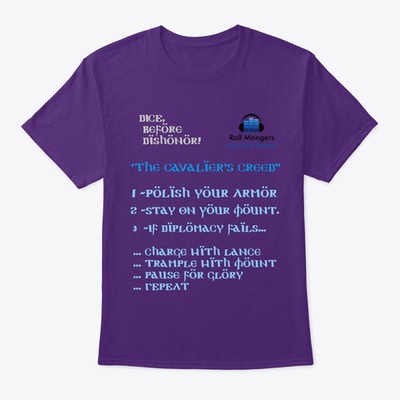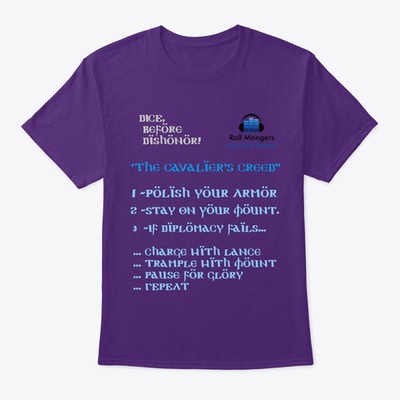 You are now Joining The "Network Nominated!" This means not only are you "Upping Your Game..." so to speak, but expect us to as well! It's You now thats bringing us closer to our latest goal even faster than Most! So a Very Sincere Thanks from us all, and thats not all! 
-Any/ALL Content as $5 Tier ect.
-We Will Give you the Shout out you deserve by Dice Wise Entertainment @GM_JEFF_BALL himself, on the show of your choice! So stand up and be counted!
-Receive 5% off Monthly codes for our  (Already Discounted) Merchandise Storefront  Just message us here through your account and we will get you your Code! 
Network "Nostalgic"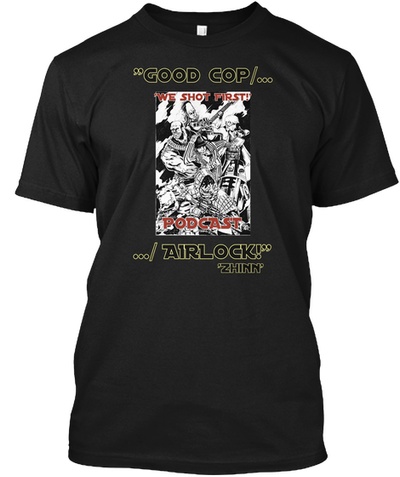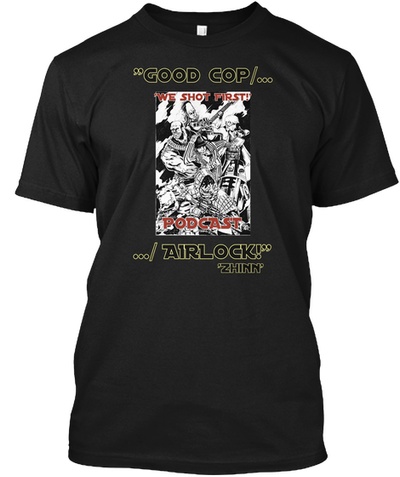 We're not like those other podcasts! 
We know 20 gold pieces is... 20 GOLD PIECES!
 Obviously your "One of us...one of us..one of.." 
So now you can Reminisce/Brag with your ol' gaming buddies and  few Strangers down at the local Hobby store, that you have a direct effect on ALL our podcasts! 
Not only are you rocketing us to our next Goal for more content, & New shows, but when we get there, you will have
-Extra content & our Shout out from lower tiers
-GOLD POINTS  for a Game Changing Re-Roll!
We will give Characters and even Named Opponents as many extra d20's as they call for that you have banked in monthly Gold Points! Each $20 Patreon banks 1 GP a month from their subscription, which the Players or GM can use in game. Even Multiple GP can be used in desperate situations to really help in their success! How ever Players beware, because for every action there is a reaction! Which in this case means named opponents will be using them too after each time a PC does in game whether its a crafty bluff roll or crit confirmation!
 So whether your buffing the party or their foes..its like your right there effecting the game!
 Well, because you are!
List: Current Games Accepted Old & New more on the way
"WE SHOT FIRST!" Star Wars Saga ed.
"DICE Before Dishonor!" Pathfinder WarForTheCrown
"The Man From Osirion..." 1st ed. Pathfinder PFS
"P2E Age Of Ashes" Livestream
"STARFINDER"  Coming soon!
-5% off all our  (Already Discounted) merchandise at our storefront!  Just message us here through your account and we will get you your new monthly code!
About ROLL MONGERS PODCAST NETWORK
The
Roll Mongers Podcast Network
of Actual play Podcasts,is on several online hosts & venues, for you to enjoy!
www.Rollmongers.com
We are on You tube, Twitter @
Rollmongers
, i Tunes, Stitcher, Spreaker, Spotify, Sound Cloud, Face Book, Instigram & Google Play & Most generic Phone Apps, and More!
With Actual Play Podcasts of PATHFINDER 1st/2nd ed. & Star Wars RPG's
P2E "The Elven Portal" Podcast Featuring (GM Jeff Ball)
-is ALSO The "Age Of Ashes" Pathfinder 2E Livestream / Vodcast on Twitch/You tube, with a Dwarven party trying to open a Micro Brewery!
"We Shot FIRST!" with (GM Jeff Ball) set 3 months after Clone Wars
-The Star Wars "Saga ed. Rules" Dawn Of Defiance official Campaign
"DICE...Before Dishonor!" (GM Jeff Ball) Leads an ALL Cavalier Party!
-Pathfinders 1st ed. PFS Senarios & some of War For The Crown AP
"The Man From Osirion: Mummys Mask" (GM Jeff B) & (GM Ryan M.)
-Pathfinder 1e Mummys Mask with sci-fi elements from (Iron Gods AP)
"Attack Of Opportunity!" Hosted by (@GM-JEFF-BALL) & (Aux cast)
-a Vodcast/Podcast Talk show & Interviews (Behind The Scenes Look At us) & Other Content Creators!
"The Foul Play Podcast!" with (GM Jeff B.) All EVIL PC Party!
-Pathfinder 1e "Hells Vengeance" & the Twirling Mustache approach
"(Jeff and Cheryl Play & REC)"
-Our YOU TUBE SISTER CHANNEL playing co-op Video Games!
Coming Soon with your support!
"Devious Orbits" Featuring (GM Rob Hammond)
-The StarFinder AP "The Chimera Mystery" SCI-FI Intrigue/Espionage
"Cadaverous Cogs" Featuring (GM Philip Trout)
-A P1e Pure Steam conversion of Carrion Crown 
"The World Of Rutram!" Featuring (GM Jared Mercer)
-A P2E Homebrew Fantasy world from "Pen & Dragon"
-DICE WISE Entertainment becomes able to Sustain The Roll Mongers Podcast Network Full Time all Thanks to you!
[email protected]_JEFF_BALL becomes our Full Time Editor/Promoter & we have the means to bring on more people to assist in these & many other podcast related tasks as well! 
-More Seasons From of all our shows will drastically improve in Editing/Production/Promotion & Deadlines
-It's here where we can really dig in and get more shows out to you faster, with better quality!
STAR WARS &  Pathfinder AP'S & more all become Possible surpassing this goal!
MORE GOALS & Super Surprises to be announced!
All Podcast TRAILERS: All Shows Link

1 of 1
Become a patron to
Unlock 27 exclusive posts
Connect via private message
Recent posts by ROLL MONGERS PODCAST NETWORK
How it works
Get started in 2 minutes