Rook Errant
is creating Muscle futa sketches and stories
Select a membership level
Squire of the Vault
Limited (0 of 8 remaining)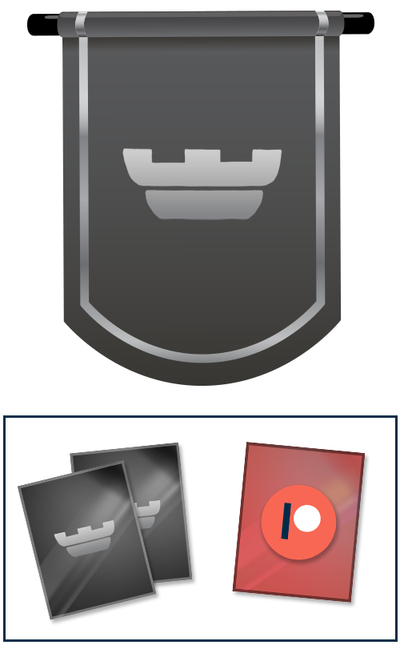 ♜ Black & White Line Art Pinups (2 - 4 per month)
♜ Commission Results (shared with all patrons)
Discounted for The Old Guard (early supporters)

Includes Discord benefits
Knight of the Phallus-Shaped Table
♜ Your Votes will decide the results of 1 - 2 Time Slots each month. 
♜ Work-In-Progress Previews on Discord.
♜ Audiobook Podcast Feed – New episodes on an irregular schedule.
♜ First Look: Early chapters and WIPs from my ongoing story projects like
these
     +Includes previous tiers:
♖ Exclusive Patron-Only Stories
♖ Color Pinups & Alternate Versions
♖ Black and White Line Art
♖ Commission Results
Includes Discord benefits
About
September 2020 Update:
I used to average between 5 and 15 new pictures a month, and the reward tiers were set up with that level of value in mind. But recently I've completely changed how I approach making art, and the last two months I've done 160 new pictures (or 200+ including rough/small sketches). So I
reeally
need to update and overhaul all of this info on patreon to reflect what you can expect... but it always feels better to use a day to draw 10 new pictures, rather than spend a day updating patreon graphics... so that's where I'm at!
Commissions re-opening soon! If you'd like one just let me know at
[email protected]
Join the
Discord Server
for extra loads of hot content!
Livestreaming
in Discord
on a frequent yet irregular basis
_________Index of All 2018 Content

Index of all 2017 Content
Index of All Stories & Audio Stories
_________

April | Time Slots:
Back In Action
Missy's Sunday Shorts
Felicia Is Fully Pumped
Allie and Heather
Jodi Is Getting Jacked


March | Time Slots:
Cosplay Vote
Titan Comic #5
Amy Prescott Pinup [B&W]
Futa's Bounty #11
Amy's Game [Color]
Captain Marvel [Color]
Character Sheet: Pendulum [B&W]
Diamond Audio Episode Chapter 3


Commission Queue:

_________

February | Time Slots:

First Timeslot Vote
Futa's Bounty #5
Valkyrie Comic #1
Girth Gauntlet – Brielle Is Back
Futa's Bounty #6
Cosplay #6: Felicia as Black Cat In Color
Valkyrie Comic #2
Unreal Gains#10 | Joy Gets Jacked
Audio Story: Diamond In The Buff - Ch 2
Futa's Bounty #7
Valkyrie Comic #3
Cosplay #5 | Color | Ivy & Harley
Vote Result: B&W Pinup #1
Futa's Bounty #8-10
Valkyrie Comic #4
Brielle Fills The Sink | Color
Vote Result: B&W Pinup #2
Unreal Gains – Kathy Lvl 2
Juri's Bonus Stage
1 | 2 | 3 | 4 |
5

________
January | Time Slots:
Cosplay Vote: 1/4 - 1/10
Futa's Bounty #1 | Welcome to Aestival

Unreal Gains Vote: 1/13 - 1/20
Futa's Bounty #2 | Meet Pendulum
Diamond Ch 1 Audio Story
Futa's Bounty # 3 | Quest Accepted!
Cosplay #6 Felicia as Black Cat
Futa's Bounty #4 | Aestival's Most Wanted
Unreal Gains: Chelsea's Expo Challenge
Bonus Cosplay: Felicia + MJ

Unreal Gains Result
: Chelsea In Color
Cosplay #7:
Felicia + MJ In Color
Bonus: Voska The Unchained
Bonus: Thessaly Thornblush

_________
$1,221.72 of $1,500
per month
Unlocks one additional time slot each month!
9 of 9
Become a patron to
Unlock 668 exclusive posts
Connect via private message
Recent posts by Rook Errant
How it works
Get started in 2 minutes