Root
is creating historic food for the modern world, bringing magic to every day
Select a membership level
Forest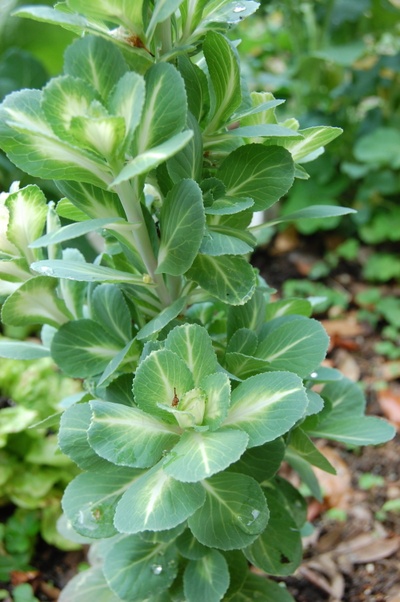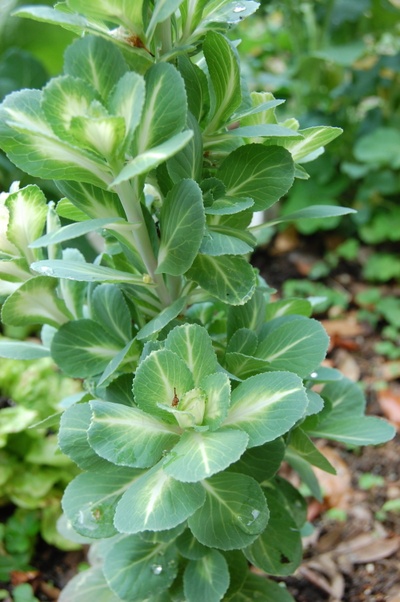 A forest is a space that supports all sorts of life, and this tier is a 'thank you' for just being here and supporting the life behind Root. You'll receive: *access to my members-only Patreon space
*Free entry to patron thank you events
*occasional thank you perks.

Garden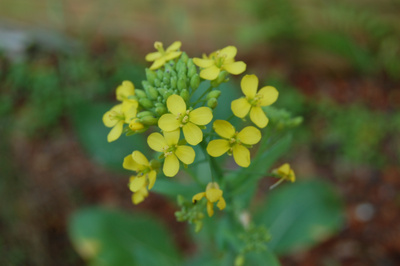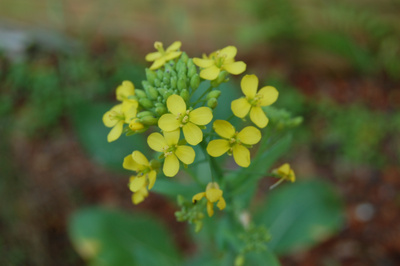 A garden is a space where we as humans more intentionally cultivate our world, and so with your cultivation of my work, you'll receive:
*access to member-only Patreon space
*early access to sales 
*early access to open slots in my calendar
*Free entry to patron thank you events
*occasional thank you perks
Button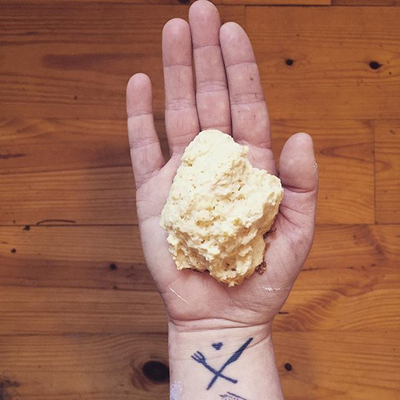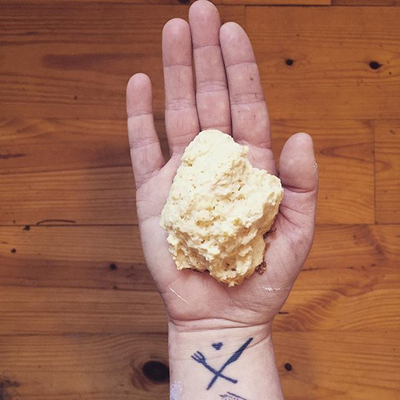 Small but mighty! This tier has a lot of fun perks, including:

*Access to Root's member emails: modernized historic recipes, plus lots of surprise content (mead making tutorials, downloadable art, guest writers, and more), sent out monthly
*Free gifts including digital recipe books, a family recipe preservation guide, a digital planner, and more.
*Discounts on Root-run workshops and events
*A 10% discount on fermentation coaching
*A 10% discount on research and creative services
*access to member-only Patreon space
*early access to sales 
*early access to open slots in my calendar
*Free entry to patron thank you events
*occasional thank you perks

About Root
Historic food for the modern world
Hi! I'm Julia. I am a food historian, fermentation specialist, researcher of food-adjacent topics (PhD and all!), visual artist, and university professor. I recently took a wild leap and founded my own company, Root, which helps people feel more connected to the past while offering personal enrichment and community connections.
I firmly believe that turning to the foodways of the past, we have the opportunity to address many modern issues (like food waste, but also other big social issues like feelings of isolation from history and community).

Our ancestors have, for thousands of years, developed the tools to help us nourish ourselves without having to rely on expensive products to do it. And, they've also developed foods that tell the story of place and community, and in so doing offer us the chance to reconnect.

In all my work with Root, I aim to help people remember these tools, implement them, and create nurturing spaces of community and connection.
Much of this, including workshop scholarships for underserved community members, is possible because of my patrons!
What is Root?
Root was born from a deep love. A love for community has driven all my work across many fields: as a chef, an academic, a museum curator, and as an artist. Everyone eats, and connecting people with their food also connects us to each other.
But it was my love for history and for cooking that gave me the keys I needed to build community. These intertwined loves have followed me all my life, popping up in unexpected places, and sending me on journeys of expansion and discovery.
I found that helping people understand the history of their food has been a powerful mechanism for helping them feel more comfortable with preparing and sharing the dishes they love, and for keeping the stories of those foods alive.
Sharing historic foodways with people, particularly fermentation (one of our most ancient cooking practices) has been empowering for the people I work with and for me as well.
Currently, my work intersects both theory and practice: I spend my days researching food history and fermentation, and sharing what I learn through my own kitchen experiments, through classes and one-on-one coaching, and for clients who use my unique expertise for a whole range of projects, from set design for independent films to building menus for weddings.
I love all that Root has done so far, and I have some big goals for where I want to go from here:
*
Online workshops:
I am in the process of designing engaging online workshops in both food history and fermentation. My hope is that these will be affordable for folks, as well as informative and fun.
Currently I am designing fermentation workshops ranging from simple tutorials to an in-depth, multi-unit course, as well as 'food genealogy' courses that offer lots of historical narrative and modernized recipes to help people learn about historic foodways around the world. These classes are organized so that those who take them are able to look at timelines and geographic locations to get a sense of what their ancestors from that region might have eaten.
*
More community building:
Hosting educational  events that allow me to feed my community, particularly those experiencing food insecurity, and empowering them to use traditional cooking methods to stretch their food budgets by turning food scraps into usable, delicious meals.
I also hope to partner with other community organizations to build community by documenting elders' food stories and facilitating peer-to-peer knowledge sharing.
*
A wider range of classes:
I am eager to collaborate with my amazing friends in the food world and beyond to host everything from multi-day retreats to interdisciplinary conferences, with an emphasis on big conversations alongside hands-on learning.
*
Fun, interdisciplinary collaborations:
The sky is the limit with these! I love using my background as a researcher and creator to realize amazing things, whether it's a multi-course meal, done in collaboration with a talented cocktail artist, or a writing project alongside another researcher who brings an entirely new perspective to conversations around food history and fermentation (I'm always looking for new collaborators too, so if you have an idea, please let me know!)
*
Reducing food waste and transforming foodways:
One of my biggest goals is to work with restaurants across the Southeast to offer fermentation coaching, as well as premade fermented products, that can be used across their menus to add flavor healthfully and that use food scraps that otherwise would be thrown away.
I am also designing a very comprehensive (and fun) online course, and in-person offerings, to help home cooks waste less food, spend less money, and ultimately come up with some fun and creative dishes.
*
Food writing and continued knowledge sharing:
In addition to Root's educational and consulting offerings, I am an avid food writer, and feel that sharing knowledge and staying current as an author is critical to effectively sharing all the wonderful services Root provides. This includes writing articles and books, and serving as a source for others' writing so as to share knowledge as widely as possible.
My hope is that, to thank my patrons for their incredible support and belief in my work, I can offer you space to be a part of this growth, and offer you unique gifts (like historic recipes and stories, artwork, and more).
As all of this unfolds, my patrons hear about it first, and of course get exclusive early access to each exciting new offering (plus discounts!)
Eventually, Root will reach even farther by bringing food education and creative engagement through art and cooking to underserved communities, sharing the healing power of food, combined with art and storytelling, with the people who need it most.
It's an exciting journey, and I'm glad you're along for the ride.
What can you expect as a patron?
I am very dedicated to approaching food preparation and food conversations as community endeavors, so I joined Patreon to create more space for conversations, learning, and connection to take place.
I offer in-depth monthly recipes and stories, as well as plenty of bonus content (including recipes, but also everything from guest appearances to artwork to tutorials and more) to patrons at the Button ($5) level and above.
Patrons at all levels of support get exclusive access to my private Patreon feed of content related to food history, fermentation, and to food and community.
Most every tier also gets early access to workshops, sales, and discounts on my consulting services (like one-on-one fermentation instruction and food genealogy research!)
In addition, I built Root to be responsive and inclusive of the entire community we're building together. That means I'm always in conversation with patrons, so we can all learn and grow together as Root continues to grow.
Learn more about me on social media (@bookishjulia) and through my website, and be sure to check Root's website and social media (@rootkitchens) for all the latest news.

I love food and its history, and recognize its centrality in every aspect of our lives. If you want to see how to work with me more closely on a project or bring me on to teach a workshop or support and event, you can go here.

When I reach 20 patrons, I can begin building food genealogy workshops to add to my online store (with a discount and early access for patrons!)
These workshops will combine in-depth food history research with practical recipes to help people explore the foodways of different parts of the world their ancestors came from. This will be an affordable, but still very useful way to access the food genealogy work I do with clients one-on-one

7 of 20
Become a patron to
Unlock 43 exclusive posts
Get discounts to an online store
Connect via private message
How it works
Get started in 2 minutes