Rossano Snel
is creating Music
Select a membership level
One online piano class per month
Limited (20 of 20 remaining)
I will give you one piano and/or composition class per month.
And we can always follow up from there.

About
The Fire in the Forest #2
Music by Rossano Snel

November 12th, 2020 -
18:30
20:30Ölberg Kirche - Paul-Lincke-Ufer 29, Berlin
Ölberg Kirche is located direct by the canal in Kreuzberg, on the corner of Paul-Lincke-Ufer and Lausitzer Strasse.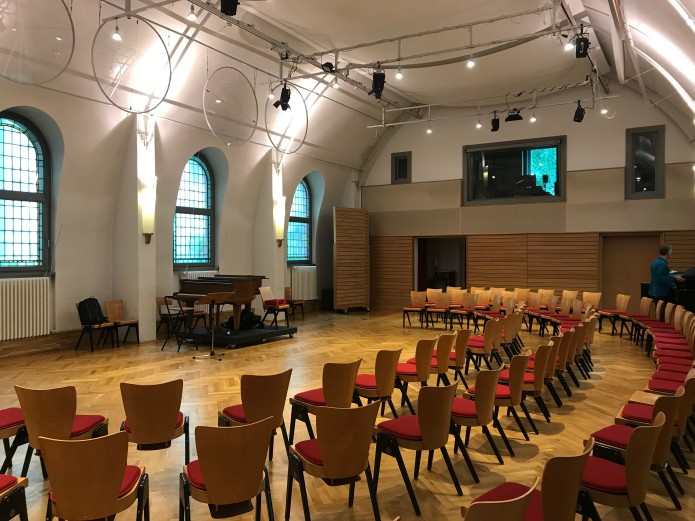 The name of the concert is The Fire In The Forest.
It is named after the enviroment and the earth, which is the home and mother of us all. And specially to the Amazon forest and Pantanal, whose life and longevity is being under extreme delicate circumstances.
A minimum of 10% of the box office will be donated to a project / initiative that supports wild life and enviroment in Brazil. If you have a suggestion of an initiative that is need, please contact us.
Tickets are now on sale here: https://www.rossanosnel.com/tickets
The concert will be recorded in audio and film.
We need to make minimum 600 Euro so that we can pay for:
the venue cost and facilities
the rental of the piano
We also have other costs such as:
the audio recordings (equipment and sound engineer)
the promotional material (flyers and posters)
$8.91 of $1,000
per month
PAYING THE MUSICIANS

I need to pay the musicians that recorded my String Quartets.
They recorded on trust and love to the music, but still they gotta be paid.
We did 2 rehearsals together plus one studio recording session of 8 hours.
The recordings happened in Trixx Studios - Berlin, in early July 2018. Studio is already paid, so I just need to pay the musicians.
Every musician will earn 250 Euro.
The musicians are:
Maria Laskowska - 1st Violin
Joo Hyun Kang - 2nd Violin
Chang-Yun Yoo - Viola
Enzo Caterino - Cello

1 of 2
Recent posts by Rossano Snel
How it works
Get started in 2 minutes