The Routinator
is creating Videos, Coachings, eBooks Guides & much more
Select a membership level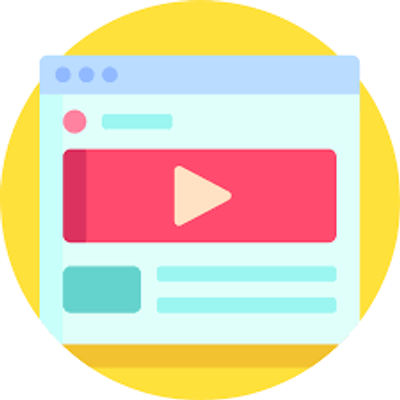 Be a Routinator - Join the circle!
-Alle Inhalte (Videos, Anleitungen, eBooks, Scripte, Wissens-Routinen)
-Fragen und Feedback
-Basis für Motivation schaffen
Routinator Pro
Alle Routinator Inhalte und zusätzlich:
- Exclusive Inhalte  
- Routinator Community (Discord/VideoRoom)
- Individuelle Lösungsansätzen (Basis auf Patreon Nachrichten)
- Passives Gruppen Coaching
Routinator Coach
Limited (20 of 20 remaining)
- Rotinator Pro enthalten!
- Geführtes Coaching im HD-Conference 1 Stunde je Monat
- Fortschritte gemeinsam verfolgen 
- Basis für konstante Motivation
About The Routinator
The Routinator hat eine Vision, auf die unser gesamtes Handeln ausgerichtet ist: Menschen auf ihrem individuellen Weg zur Selbstverwirklichung zu begleiten.
Unsere Entscheidungen bestimmen unser Leben. Deshalb ist es so wichtig, unser Gehirn mit guten Strukturen und Inhalten zu versorgen.
💪🏻STÄRKE MIT WACHSTUM
🌎MOTIVATION. PRACTICE. ROUTINES.
🎯ZIELE BEDEUTEN AUCH VERÄNDERUNG.
👇 SUBSCRIBE The Routinator (Coach & Content-Speaker)
www.youtube.com/channel/UCPpbgzwW8TCTHPiRwV3vZ7g?s...
Follow us on Social Media:
Instagram:
https://instagram.com/routinator/
Twitter:
https://twitter.com/theroutinator
Facebook:
https://www.facebook.com/theroutinator
The Routinator Prinzip
-Gewinner ziehen das
gewinnen
und Verlierer das
verlieren
an.
-Entscheidend ist: Wenn das
WARUM stark
genug ist kommt das
WIE
von selbst. 
-Nur 5-10 Minuten täglich in unseren Patreon Feeds also nur (
1-2%
des
Tages).
-Mit praktischem
Wissen
,
Sport
und guter
Ernährung
sowie Live-Coaching in einem virtuellen ---Videoraum wieder
Kraft tanken
und deinen Blickwinkel
nachhaltig
verändern. 
-Die Community ist noch im Aufbau sei dabei!
Routinator Live-Feed: 
https://patreon.com/routinator