Rowan Rook
is creating speculative fiction stories, games, and editing services.
Select a membership level
Serial Chapters
Every dollar helps! 
You'll be the first to read each chapter of a novel-in-progress as it goes through its final edits. These chapters will be posted in monthly serial form, and will also include commentary on the writing and editing process.
This Book is Dedicated to: You
This tier contains the prior tier's benefits. 
Additionally, I'll feature your name in the dedication pages of my upcoming books.
Short Content Critiques
This tier contains the prior tier's benefits. 
Additionally, I'll offer free monthly critiques to supporters who submit a short story (of up to 3000 words) or another short piece of content (such as an article or query letter).
About
Hey there!
I'm a queer author, editor, poet, and game designer. Storytelling is an indivisible part of who I am. For as far as my memories stretch, I've made up stories in my head and witnessed the world through a lens of story ideas, character traits, and armatures. I write because I believe in the magic of stories. Stories aren't only escapist, but also a way of experiencing existence deeply. Stories expose wonder in the mundane, but also transcend it in wonderful ways. Stories help people connect with themselves, others, and the world.
Because of its potential to re-frame reality through raw imagination, I specialize in speculative fiction. I especially gravitate toward darker sub-genres—such as dark fantasy, post-apocalyptic sci-fi, and supernatural horror—and stories that crossover with literary fiction via emphasis on characters and themes. I'm also passionate about diversity in fiction. In particular, as an agender, asexual, and aromantic person who is also neurodivergent, I seek to give voice to characters with similar experiences.
Why Patreon?
For too long, I tried to force myself onto more conventional career paths. I worked in jobs ranging from customer service to tech support to security. I even went to school for game development and design—I still love games as a storytelling medium—but the emphasis on commercialism strained my indie soul. Every other option I explored left me exhausted and empty, so in 2018, I decided to pursue my dream of living as a full-time author and editor. Now, I spend 40 hours each week on creative work:
I write and indie publish novels and other books.
I contract write for Scare Street, a publisher dedicated to horror fiction.
I design story-driven indie games.
I contract write interactive fiction games for two publishers - Choice of Games and Tales.
I submit short stories, poems, and blog posts to magazines and anthologies.
I make a selection of my books and short stories free to download.
I offer affordable freelance editing, proofreading, critiquing, and sensitivity reading services for speculative and LGBTQIA+ fiction as Speculative Soul Story Editing Services.
I maintain my blogs, which focus on story craft and serial fiction.
I am a founding editor of All Worlds Wayfarer, a literary magazine for evocative, diverse, and character-and-theme-driven speculative fiction.
I'm immensely grateful to anyone who joins me on this journey. I don't tell stories for the money—I do it because it's what gets me up in the morning. I'm also less interested in hitting bestseller lists with commercially safe work than I am with crafting unique, niche stories that I hope will impact those readers who connect with them. However, I do need to survive in order to create. Costs also come with hosting websites and preparing books for indie publication. Every dollar helps.
For those of you who offer support, I'll post every chapter from a novel I'm preparing for 2021 publication as they go through their final edits. I'll also talk about the processes that go into them. I hope you'll enjoy the story and the behind the scenes commentary. Additionally, I'll offer free short story critiquing and editing services to supporters in higher tiers.
Thank you so much for checking out my page.
Serial Chapters: Current Project


The Atlantean Crown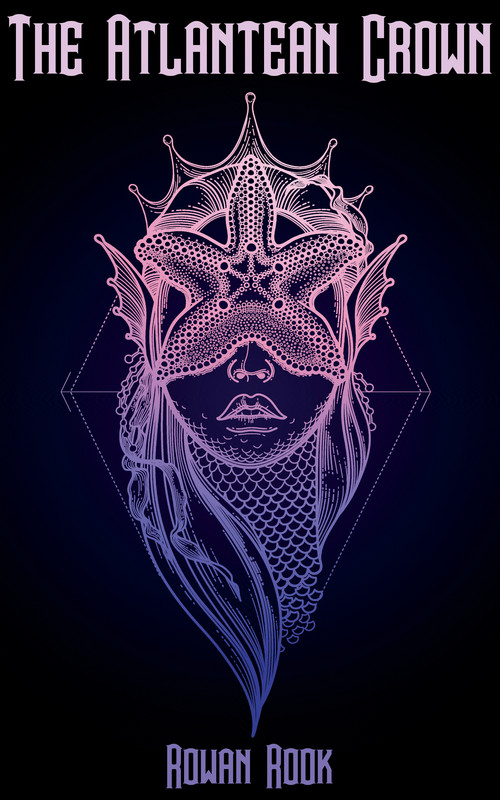 Princess Ellis Raihall was supposed to be queen.
So when her dying mother selects Ellis' long-time rival, Leanne Lacer, as the heir to the deteriorating underwater kingdom of Atlantis, the hot-headed Ellis has never been so furious. Her mother's wrong! She's strong enough, smart enough, pretty enough to be queen! More than that, it's...all she's ever had to look forward to.
But when Ellis prays to her god for the throne she feels should be hers, the last thing she expects is an answer. Atlantis will undergo seven days of trials. If she can protect the kingdom, then the crown is hers.
As disasters weigh down on Atlantis like the ocean beyond its dome—sickness spreads through the kingdom; doomsday prophecies stir the public into panic; perhaps oddest of all, a stranger from the Surface arrives without any memory of how or why he's there—Ellis begins to wonder if her mother was right. Does a power-hungry princess have what it takes to save her people? As she fights, an even more frightful question emerges: What is Atlantis?
The Atlantean Crown is an LGBTQIA+ YA SFF novel about merfolk and mad science, dreams and desperation, responsibility and freedom. It explores not only what it means to be a leader, but what it means to be yourself in a world that wants to define you by the circumstances of your birth. Who will take the crown?
More Free Stories


Night Plague (Novel): My first novel—a post-apocalyptic vampire thriller named Night Plague—is available as a free download for email list subscribers.
Short Stories: Several short stories are available for free reading on my author website.
Indie Games: A Gothic murder mystery game and a story-driven RPG demo are available for free download on my indie game website.
Serial Fiction: I'm also serially publishing Apocryphal—an epic-length, eerie urban fantasy with an all LGBTQIA+ main cast—on the Tapas platform.
Poems and Misc: My writing blog features poems, flash fiction, book and game recommendations, and storytelling advice.
All Worlds Wayfarer: Discover impactful speculative fiction stories written by other authors (and curated by my co-editor and I) at the All Worlds Wayfarer literary magazine. The current issue is always available to read for free.
There's always more to come!
I'll write a new novella selected by your votes. When it's ready, supporters of all tiers will receive it for free.

1 of 1
By becoming a patron, you'll instantly unlock access to 8 exclusive posts
By becoming a patron, you'll instantly unlock access to 8 exclusive posts
Recent posts by Rowan Rook
How it works
Get started in 2 minutes