Rowedahelicon
is creating Illustations, web projects, and Southern Cross Gaming!
Select a membership level
Tip jar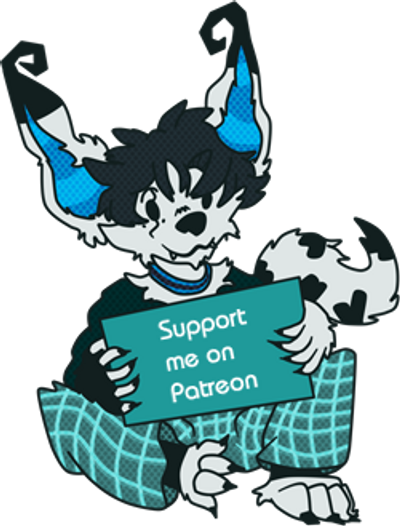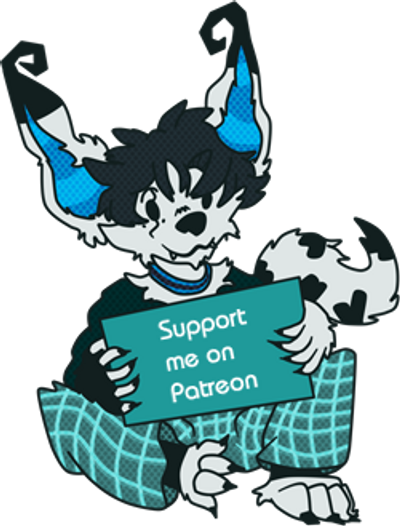 Thank you for contributing! Every dollar does indeed help!

With this, you get access to the donator's room on the SCG Discord where I talk about what I'm working on and such! This also comes with access to donator features on our servers!


Includes Discord benefits
$5.00
The same as above, a tip jar to get you access to the Donator's room along with server donator benefits!

Includes Discord benefits
$10.00
In addition to the earlier tiers, you will automatically receive copies of any prints / stickers / designs I do in the future!

Includes Discord benefits
About Rowedahelicon
Hi there, I'm Rowedahelicon, but you may call me Rowdy for short!
What do I do?
I work as an illustrator drawing furry art mostly, but I also work the occasional odd job working on websites. I know at least a little bit of most computer languages and like to toy around with stuff. I also run the furry gaming community, Southern Cross Gaming. Therein I manage the community, the game servers, the website, and provide technical support to as many areas as I can, draw the art assets, and so on.
Why am I on Patreon?
While I don't want to rely on my personal downfalls, I am in an interesting placement in my home life. My younger brother suffers from an unknown seizure disorder, I have been witness and have prevented his injuries on numerous occasions. While his condition is mostly under control, it has created a concern that someone always be around to watch him while our parents work.
Circumstances with the above and other personal issues have left my options for work limited, so I began exploring online opportunities. I've always been shy about seeking compensation, but assorted predicaments have left me no choice.
What do I hope from Patreon?
My intention is to build up enough monthly support to at least cut back on the scrambling I must do to raise money for bills. As it stands now my biggest problem is time and burn out.
It takes me on average 4 hours to complete a piece of artwork at an average of $30.00 per piece. My goal is to be able to cut back on time spent on commission work so that I can diversify my time among larger projects. My end goal is to be able to sell merchandise (In the form of stickers, shirts, etc) to provide a steady stream of content so that I will no longer need Patreon.
What do you get?
When things start improving a little bit, I do intend to offer more. But right now, what I offer mostly is looks into what I am working on, art uploads, and assorted little things. I occasionally do sketches and images but right now I have to keep things limited until I'm better capable of keeping up with more projects.
What will I do if I am not scrambling for money?
I have several major goals and projects in mind. The basics of which are...
1. To improve my skills in art and overall quality of my work
2. To design and product merchandise
3. To improve aspects of Southern Cross wherever I can and to focus more time into running servers / server events / new games
What are my risks and challenges?
Ultimately, I am worried about my performance and if I can live up to expectations. I continue to improve and work hard but always feel I could be working harder. I worry that one day I will run out of ideas of projects, but this is more of an irrational fear. If my goals on Patreon do not succeed, I will figure out alternatives in different areas.
I appreciate you who has taken the time to read this, and I appreciate if I have won over your trust in the form of support. I do my best to make myself available for anyone so please don't be afraid to reach out to me!
--Rowdy
Telegram :
https://t.me/Rowedahelicon
Steam :
https://steamcommunity.com/id/rowedahelicon/
My website :
https://www.rowdys.art
I am making enough to breathe a little bit knowing I'm not drowning in debt.

3 of 5
Become a patron to
Unlock 72 exclusive posts
Connect via private message
Recent posts by Rowedahelicon
How it works
Get started in 2 minutes