Jonathan Royle
is creating Hypnotherapy, NLP & Mind Control Secrets
Select a membership level
Bronze
THE ROYLE EVENT
This Video Package usually retails for $147 from
https://sellfy.com/p/Kylg/

When you pledge at least a $1 a month, you will gain instant access to watch all of the videos in this entire video set.
You will also get a secret code enabling you to purchase the download package from the above link for just $1-47 saving 99% off the usual retail which will give you access to tons of other stuff worth its weight in gold.

NOTE = You will of course also as a truly appreciated PATRON have exclusive access to all the videos, audios and other resources that I shall be posting here (for your eyes only) on a weekly basis.
 


Silver
Limited (800 remaining)
NLP ADVANCED MASTER PRACTITIONER
When you pledge $4 a month you will gain instant free access to this video set which usually retails for $177  
https://sellfy.com/p/2dCn/
And you will also get instant access to all of the videos from  
THE ROYLE EVENT
 which usually retails for $147 from
https://sellfy.com/p/Kylg/
NOTE = You will of course also as a truly appreciated PATRON have exclusive access to all the videos, audios and other resources that I shall be posting here (for your eyes only) on a weekly basis.  
Gold
Limited (800 remaining)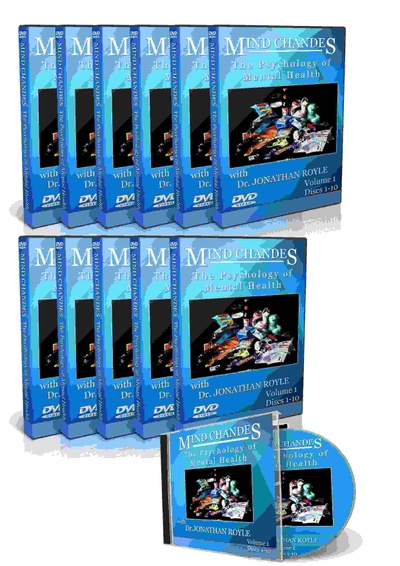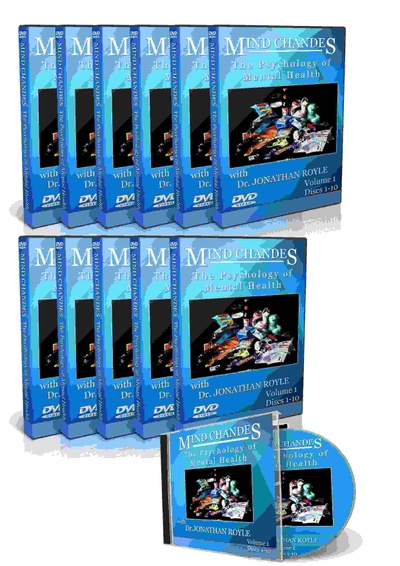 MIND CHANGES TRUE PSYCHOLOGY OF MENTAL HEALTH 
When you pledge $6 a month you will gain instant free access to my
MIND CHANGES
video set which usually retails at $177 as per
https://sellfy.com/p/18zu/
You will also get free access to my
NLP ADVANCED MASTER PRACTITIONER
 set which retails at $177 at
https://sellfy.com/p/2dCn/
And you will also get free access to
THE ROYLE EVENT
 Video Package which usually retails for $147 from
https://sellfy.com/p/Kylg/
In all cases above you will save 99% off the usual retail price.
NOTE
= You will of course also as a truly appreciated
PATRON
have exclusive access to all the videos, audios and other resources that I shall be posting here (for your eyes only) on a weekly basis.  
About Jonathan Royle
Welcome to my Patreon Page,
I am known as Jonathan Royle Hypnotist, Persuasionist  & Mind Control Expert although I was born Plain Alex William Smith on the 13th August 1975 into a showbiz family whilst travelling with Gandey's Circus here in England.
It is my aim via this page to share with you all of the most powerful and truly effective, tried, tested and consistently proven to work Secrets of Personal Development, Self-Hypnosis, Mind Control, NLP, Hypnotherapy and other related Psychological Treatment Therapies & Persuasion Techniques.
Although my content will largely be aimed at helping Mind Therapy Practitioners to become the best possible Therapist that they could become, much of what I intend to share will also contain Psychological Insights and Powerful Tools for Personal Development, Self-Improvement and Strategies to help you as an individual achieve all of your wildest Goals, Dreams, Ambitions and Inner-most desires in life.
Following on from that, I will also be revealing how to create your own unique products, courses & niche market services and how to market them using "Hypnotic" techniques in order to help you to develop multiple streams of passive income. 
I will also be sharing the truth about Brain Washing, Social Engineering, Mind Control and Persuasion, both so you can use the skills with positive intent and for positive purposes, but also perhaps more importantly so you can protect yourself and your personal neck top computer
(brain)
from being affected or influence negatively by these methods when used by others.
NOTE
= The selection of videos, posts and/or resources that I have made publicly available for all to see here do not even begin to scrape the surface of the quality, content and educational value of those that I shall be sharing with
PATRONS ONLY
who have made a monthly pledge. 
Many of my Fellow Experts in the Hypnosis, NLP & Mind Control arena have in the past dubbed me
"The British Bad Boy of Hypnosis"
due to my no nonsense, tell it as it is, shooting from the hip, often controversial style of presentation, approach and content in what I develop, teach and do, but ultimately that is because I honestly only share that which truly works in the real world the vast majority of the time as is illustrated by this small selection of past student comments & video testimonials from those which I hold on file in our offices which can be seen at the link below the following short video:
READ WHAT THE EXPERTS SAY ABOUT MY NLP - HYPNOSIS & RELATED COURSES:
https://klearthoughtsmentalismhypnosis.wordpress.c...
Aged 3 and a bit I made my stage debut as Flap the Clown on Gandey's Circus and then, as I was growing up my life was something of a roller coaster to say the least, which along the way led to me being bullied regularly at school, which in turn led to bouts of depression and several suicide attempts as explained in this short video:
In other-word's I can honestly state that I have been there, done that, got the T-Shirt and worn it out several times along the way.
Yes years ago in my past I had times where I was addicted to Sex, Alcohol, Smoked Like a Chimney and indulged in drugs of various kinds on a regular basis, however the truth is, I was young and had many issues from childhood
(see video above)
to deal with, but deal with them I did and as a result of this I feel these experiences have ultimately helped me to become a far better Mind Therapy Practitioner able to see things from both sides of the coin so to speak.
My Career has taken me all over the World and I've been fortunate enough to have therapeutic
(and other)
encounters with some of the World's Highest Profile People and Celebrities and now I'd love to share with you the exact same cutting edge Psychological Insights and Positive Mind Programming Processes that often are only available to the "Elite"
Study the things I have to share with you and not only can I personally guarantee you that when you implement what I teach, that your life can improve positively on so many levels, but also of course you will also become far better equipped to help your therapy, coaching and/or consulting clients.
My Career Success and track record speaks for itself and in that regards I would suggest that you check out my resume at this link:
https://klearthoughtsmentalismhypnosis.wordpress.c...
As you'll notice at that link above
(and the other links listed on that page)
along the way during my career, I have often
(mainly when much younger)
courted controversy, including an attempt to expose the Lies, Fabrication, Fake News and Corruption of the Media which unfortunately along the way backfired slightly resulting in me spending a short time in prison as fully explained in this video where my friend, colleague and Hypnosis Student Robert Temple interviews me:
In regards to my attempts to expose the truth behind the Media, both in terms of the "Fake News" they often Fabricate and also in regards to the Corruption, Lies and Illegal Activities that are often involved in creating stories that are intended to "Brain-Wash" the mass populous to, for example, a certain political opinion or such like and for more on my encounter with Media Mogul Rupert Murdoch's "Fake Sheikh" Mazher Mahmood, please do check out the full story here:
https://klearthoughtsmentalismhypnosis.wordpress.c...
Education wise I studied at the Nursery of Nightmares, attended the School of Hard Knocks, Graduated from the College of Calamities and still on a daily basis continue my learning at the University of Life.
Or to put it another way I don't personally pay much if any attention to how many bits of paper or how many alphabetti spaghetti letters after their names people have and prefer to concentrate on seeing what
RESULTS
& real world
SUCCESS
they have and continue to generate.
However for those who like to see bits of paper and still consider them to hold some value, at the following link you can see a small selection of the NLP, Hypnotherapy and Related Mind Sciences Qualifications that I have achieved and been awarded over the past several decades:
https://www.facebook.com/media/set/?set=a.10156014...
I have had numerous encyclopedic books published which are now available worldwide from all major booksellers and of course from Amazon as per:
https://www.amazon.co.uk/s/ref=sr_pg_1?rh=n:266239...
But I am perhaps best known within the Hypnotic & Therapeutic World for my unique creations and rapid treatment approaches of:
C.M.T = Complete Mind Therapy

M.E.L.T = Mind Emotion Liberation Techniques

C.U.R.E.D = Complete Unconscious Reprogramming of Emotional Disease & Distress 
And also for my ability in taking often hugely complicated subjects and then boiling them down to what truly matters, cutting out the crap and teaching others like yourself what really works in a far easier, enjoyable and easy to master manner.
To give you a little insight into what I do, here is a short video of me demonstrating my version of Visual Coding Displacement Therapy which I call Visual Confusion Disorientation Techniques (VCDT)       
In this next video I take control of a volunteers mind in a matter of seconds using eyes open Waking State Hypnotic Techniques
And in this video you will see me demonstrating Hypnotic Arm Catalepsy and using it to help the volunteer eliminate something that had bothered them from their life in a positive fashion
Those videos should give you a little insight into my approach and attitude to therapy, namely that we should help people to change their life's as rapidly as is possible and not as many old school therapists do dragging things out for months over session after session which frankly I think is both unethical and arguably incompetent when things can be achieved way, way quicker.
Now to gain an insight into my skills and experience as a Comedy Stage Hypnotist I would suggest that you take a look at the various videos that are on my CelebrityHypnotist You-Tube Channel at this link:
https://www.youtube.com/playlist?list=PLK4pimF35bjhUcUfdlgKSMk6SK_I2u2f8
And also at this link as well:
https://www.youtube.com/playlist?list=PLDhI8Pk4O_4DXXiDg53V6UzOSJrF1avxf 
Oh and I almost forgot to mention that despite being known as one of the World's Leading Authority's on all things Hypnotic, I have also throughout my career always stated that:
THERE IS NO SUCH THING AS HYPNOSIS
Indeed, in the context that most so called experts teach I would go further and state
HYPNOSIS EXISTS ONLY IN THE MIND OF THE BELIEVER
With that said, although Hypnosis as such does not exist there are numerous Psychological Techniques out there which do exist and just as many ways to make people believe that non existent "Hypnosis" is real and has and is working for them..
Follow me closely and all will, I promise be explained and become Crystal Clear.  
For now I'll leave you with this final short video which should set you thinking....
PS
: As a thank you for reading this and watching the videos above, I'd like to give you a Free Copy of of my Three Volume Home Study Training Manuals on Hypnosis, NLP and Related Subjects and as such you can instantly download them at no cost from this link:
http://www.elitehypnosisbootcamp.com/freebook/
PPS
:  Please don't tell anybody, but also a special thank you for taking notice of the above, I'd like to give you 50% off all of the Products & Courses inside my online store which is located at 
https://sellfy.com/JonathanRoyle
simply enter in block capital letters the discount voucher code of
WIZARD
to get 50% off at checkout.
Once I have reached $400 per month I will release at least an Additional Hours worth of High Quality Video and/or Audio training each week from my extensive & unrivalled back catalouge in addition to the usual regular new & exclusive content I will be adding to this channel which will be available for PATRONS eyes & ears only!!

This content will contain Secrets, Technique's, Strategies and Powerful Tried, Tested and Consistently proven to work Psychological Treatment, Persuasion, Sales and Positive Mind Control Tools that will be worth many times more than any of the listed monthly suggested rewarded pledge amounts.
1 of 1
Become a patron to
Connect via private message
Recent posts by Jonathan Royle
How it works
Get started in 2 minutes