The RPG After Years
is creating An RPG podcast
Select a membership level
Mascot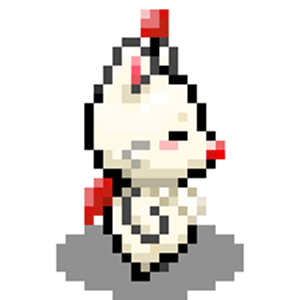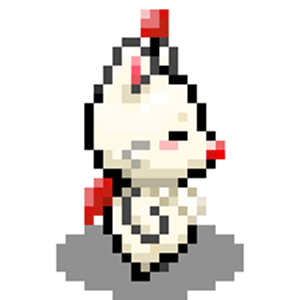 Wow, you're really repping the After Years! No RPG is complete without its memorable mascot characters. As a Mascot, you will get access to all of the following perks:
Thank You: Wow! You've joined our party. Thanks so much! Even one gil is super helpful! We'll be sure to add your name to our website's "Thank You" page once it's up.
Planning Doc Access: Every week, we create a Google Doc planning out the episode. As soon as it is created, we post the link to the doc. See the show come together and get a preview of what's coming up!
Patron shout-out: Don't think your support will go unnoticed or unappreciated. Every new patron ALWAYS gets a shout-out on the show.
Private Discord: Want to get intimate? For just a dollar a month, we will add you to a private channel on our Discord. It's just the hosts and other patrons there. You'll have all our attention! We also often ask patrons in the private discord advice on planning the show.
Includes Discord benefits
Summon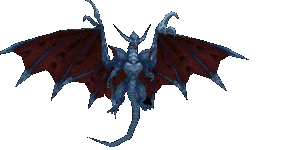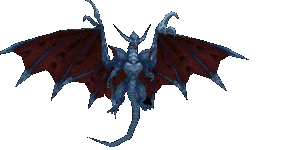 Wow, thanks for lending us your magicite! New summons are so cool. We'll be sure to summon you into battle at the earliest opportunity. As a Summon, you will receive all the benefits of Mascot patrons, plus:
Ad-free shows: We get it. Ads and promos can be intrusive and interruptive. No more. As a Summon, you will gain access to an exclusive feed that features an ad-free version of the show.
Early episode access: Tired of waiting until Thursdays every week for the show? Well, wait no longer! Summons get the episodes at least one day early on Wednesdays! Sometimes even TWO days early on Tuesdays!
The Aftercast: This is our flagship benefit. Every month we put out one full-length bonus episode. It could be about anything! It's also the "Aftercast", so we certainly won't be as hesitant about letting loose on our REAL opinions. You will see a different side of the hosts in these episodes: raw and unfiltered!
Non-RPG reviews: Thought we only played and reviewed RPGs? Think again! Every time one of us finishes a game, we promise to review it and release it as a bonus episode.
RPG Club: You can participate in the nominations and voting for our RPG Club segment! Each patron gets to nominate one game for each club. And each patron gets three votes to SELECT the game the club will be playing! Choose the destiny of the podcast!
Party Planning: Get a behind-the-scenes look at the show! Before we begin recording, we always review the plan for the episode as we hammer down the plan and logistics. However, we often have little side conversations during this, taking us completely off the rails!
Includes Discord benefits
Final Boss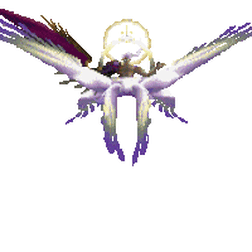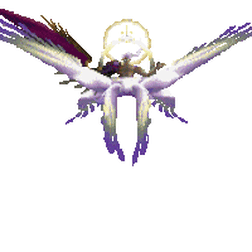 Wow, so it's finally time to ascend to a higher plane of being and become a Final Boss! As an ultimate being, you'll receive all the above benefits, PLUS: 
Be a co-host: Ever wish you could be on the show and chat with the hosts live? Here's your chance! Be a patron for at least 3 months and we'll have you on the show! We can discuss (almost) anything you like! Of course, you don't have to participate if you'd rather not.
Annual physical gift: For all patrons that have been with us for at least three months, we will send out a special physical gift annually! It could be exclusive After Years merch, fridge magnets, coasters… Whatever it is, you'll be sure to love it!
Submit questions/topics: Is there something you've been really burning for us to discuss? Final Boss patrons can submit questions and/or topics, and we'll be sure to follow-up on it in a main episode.
Haste a game: This is the big one. Once a year, we will allow Final Boss Patrons to change the next List game (after pre-existing Hastes, of course). Bill and Rich will play for the Golden Years reviews.
Includes Discord benefits
About The RPG After Years
The RPG After Years is your weekly show covering all things role-playing games (RPGs), both past and present. From Dungeon Explorer to the Final Fantasy VII Remake, all RPG video games are fair game. Each week, we discuss current news in the video game world and do a deep dive on an RPG-related topic. Meanwhile, our hosts do periodic reviews on games from the "Golden Years", which includes games from the 4th, 5th, and 6th generation of video games.
Our main show is free, but we are asking for your kind additional support to help sustain us for as long as possible. In exchange, you'll get lots of exclusive bonus content, video hangouts, special looks inside the show, and special gifts.
Find more info on our 
web site
! The podcast can be found on Apple Podcasts, Spotify, or whatever your preferred podcast app is.
When we reach 30 patrons, we will produce 2 bonus episodes a month instead of just 1: TWO Aftercasts a month!
1 of 2
Become a patron to
Unlock 282 exclusive posts
Connect via private message
Recent posts by The RPG After Years
How it works
Get started in 2 minutes