Ruki
is creating Web Novel(S)
Select a membership level
Pawn
Congratulations, you have shown that you are supporting the author! You have my appreciation!
You'll be a chapter ahead of non patrons as you gain access to most of the content, access to Patreon only poll, access to weekly update posts and announcement.
Bishop
Thank you for your contribution!  
Basically same as previous tier but you also gain access to PDF format and  NO chapters will be locked for more than this tier! 
Knight
I have no words to express my gratitude in your enthusiasm to my stories. 
You'll get everything in the previous tiers including access to the Patreon-exclusive bonus (lewd) as well. No chapter will be locked for more than this tier!
About Ruki
Hi, it's your guy, Ruki-san. I am an amateur yet aspiring writer and a guy who writes web novels. What I write was heavily inspired by anime, manga, WN LN, VN, Tokusatsu and movies (Mostly superhero movies).  You will see those theme in all of my stories.  Well, I usually write harems with Action R-18 or just Slice of Life R-18
Please support me if you like my contents, dear readers. Your support is very motivating! Any and all pledges are appreciated, I will do my best to  provide all of you with my stories!
You're interested in supporting me on a monthly basis, you're welcome to contribute to the Patreon. If you'd rather make a one-time contribution, I would recommend donating via PayPal instead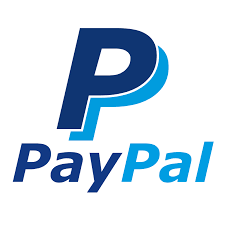 My novels :
Schedule :
Bonded Goddess : V2 start on next week at 9 PM with my usual long assed chapters
Re:Isekai : Saturday at 9 PM
Kyle's Adventure : Indefinite hiatus
Also, I have goals even though I still haven't completed anything yet. But here's a list of what I want to accomplish!
.
Goals
*Stop being Freelance, so I can focus on writing*
*Becoming full time writer*
*Creating my own website for my fiction*
*Hiring an illustrator to draw illustration for my fictions*

Note: Please keep in mind that Patrons are charged the instant they pledge. If you want to avoid getting charged twice within a short time frame, do pledge at the beginning of the month instead of the very end. Thank you!
For now, I will try make update BG faster than public release.

Thanks for your support!

1 of 7
By becoming a patron, you'll instantly unlock access to 97 exclusive posts
By becoming a patron, you'll instantly unlock access to 97 exclusive posts
How it works
Get started in 2 minutes