Select a membership level
Become a Clanmember
Unlock exclusive content and join our Clan. Welcome, Brother/Sister!
Access to a feed of patron-only content

Connect with other patrons
Highest Quality Songs + Artworks
Get the highest-quality versions of my work.
High-quality and uncompressed downloads for all my songs (FLAC)

Download all artworks in highest quality

Plus all previous rewards
Enter the Hall of Heroes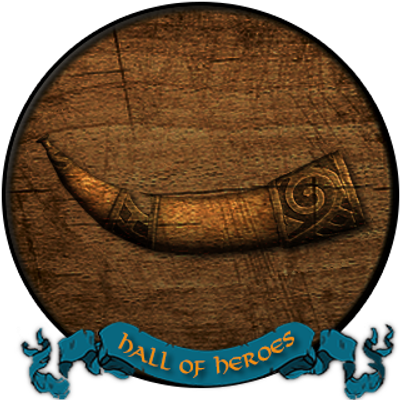 Engrave your name into the Hall of Heroes and you'll be recognized for making my work possible.
Credits on EVERY upcoming song

Exclusive sneak peeks for upcoming songs

Exclusive "behind the scenes" pictures and videos

Plus all previous rewards
About
A project to rekindle our nordic ancestors' spirits through their powerful instruments and music.
What does viking music mean to me? Old, gnarly and rough instruments, aged by the salt of the seas. Whereas medieval tracks resonate with the zeitgeist of the according lifestyle back then. I want you to feel the incredible, overwhelming raw power of music, composed, produced and lived by my heart.
Website - 
http://runfell.com/
Spotify:- 
https://open.spotify.com/artist/6eWfl...
Facebook:
https://www.facebook.com/OfficialRunfell
Soundcloud:
https://soundcloud.com/runfell
Bandcamp:
https://runfell.bandcamp.com/releases
CDBaby:
https://store.cdbaby.com/Artist/Runfell
Twitter:
https://twitter.com/OfficialRunfell

Instagram: 
https://www.instagram.com/officialrunfell/
.................................................................................................................................................
Now why did I choose to become a song-composing Freelancer? Simple answer: Because music is a present that connects every single human being with each other. Even our ancestors, more than 1000 years ago, wrote music like we do today. And if you hold your breath for a few moments and deeply think about that.. isn't that incredible?
I started studying archaeology 4 years ago and that brought me closer to the ancient cultures, their music, lifestyle and spirit. I do not "make music", I LIVE and LOVE it. I want to connect to my ancestors and let everyone feel the same.
If you want to become a Patron and support my dreams and strengths, I would like to express my deep, sincere thanks. Thanks for even considering it, that means the world to me. If you listen to one of my tracks and have a better day through that, I'm happy. And thanks to any Patrons out there, I'm able to extend my musical library with better quality effects, more libraries, high quality ambiences, new hardware, professional marketing and MUCH more.
Thanks for taking your time to read my story.
And now go out there and show the world what an awesome person you are!
Best wishes,
Rúnfell / Fabi
Automatical digital distribution on popular services like Spotify, Amazon, iTunes, CD Baby etc.!

1 of 1