Select a membership level
Sketches & Stories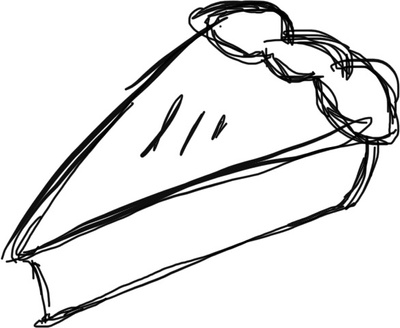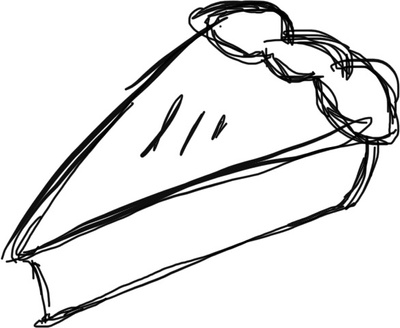 Just a slice! In addition to a (free) newsletter, three bucks gets you demos and thoughts about where they came from on the regular. It might be a cassette recording from my teenage years, a recent electronic experiment, or an unreleased track from an old band. You get a glimpse of the creative process in action, along with musings on music and health and the intersection of the two.

Convos & Collabs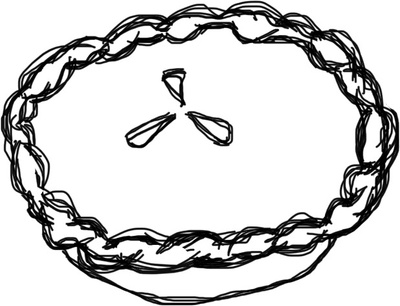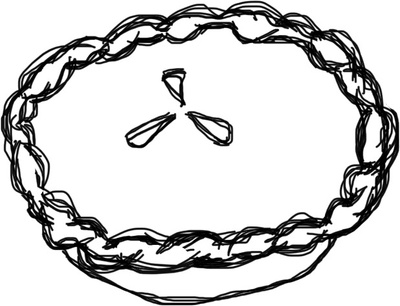 The whole pie! Along with the sketches & stories, you get access to unique, new musical collaborations! l regularly work with different collaborators to make something special, and then we chat about how it all came together.

We might co-write a new song, create some wild video art, or build robots to play "Tubthumping" on little xylophones. There's really no telling who or what will turn up, but you can bet it'll be interesting.

Q&A sessions afterward explore the process behind the creation, along with thoughts on life and art and what it all means!

About Rye Thomas
Hi!
  
I'm Ryan.
I'm good at two things: writing music and writing about music.
This Patreon gives you both!

Join the
songs & stories
crew and you'll get a 
backstage look
at the musical process and inspiration behind all sorts of songs, like the demo in the video below; join the
convos & collabs
tier and you'll get all the above, plus an 
inside look
at the process and inspiration behind new, unpredictable collaborations. If you can't contribute right now, just scroll down and hit the Follow button to get my heartfelt, 
free newsletter
in your inbox, every two months or so.

But who the heck am I and why should you care?!
I used to play 
rad shows
in 
loud rock bands
with my boyfriend. I ran 
a record label
. I wrote for 
Rolling Stone
& 
The Washington Post
. I kept real busy and had a good time!! 
Then I got sick.
Instead of going on tour or interviewing new artists, I'm now stuck at home with daily migraines, extremely limited energy, painful sensitivity to light & sound, and a host of other debilitating symptoms. I spend most of my time lying down in a dark, quiet room.

In 2013, I picked up a condition called Myalgic Encephalomyelitis, or ME/CFS. Sometimes people call it Chronic Fatigue Syndrome--it's true that it causes crushing fatigue, but that name utterly fails to capture the scope of the disease. ME/CFS is a multi-systemic illness that affects everything from your brain to your gut, and even a moderate case can leave you homebound.. As many as two million Americans have it currently, and a sizeable number of people with lingering symptoms from Covid are likely to develop ME/CFS in the near future.


There's no cure, and there are no FDA-approved treatments. The medical establishment mostly ignores it, doctors often give patients recommendations that actually make them sicker, and there's very little funding for research.


Speaking of funding, it turns out being sick is really expensive--even with good insurance and disability income. 

That's where you come in!

I can't work, but I'm still writing and music-ing as often as I can, and I'm sharing it with my patrons. With your help, I can afford to buy basic amenities (like USB cables and t-shirts), I can fix my gear (when old stuff breaks), and I won't be overwhelmed by unexpected, new medical expenses (there's always something!).
For three bucks a month, I'll send you demos & unreleased songs, along with backstories about how they came to be, and even what I was listening to at the time. I'll pull back the curtain and show you my creative process at least once every two months or so.

For nine bucks a month, you get the really rad stuff. Every two months or so, I collaborate with someone new, and there's no telling what we'll make: video art, rock n roll, strange rhythmic contraptions, you name it. Afterward, I interview my collaborator about the experience, their inspiration, and their approach to music in general. It can get pretty deep!

If you can't afford to join a tier right now, you can still be part of the story! Click the Follow button below, and you'll get a thoughtful newsletter from me, every two months or so. It's not just a catalog of my personal problems, it's actually about surviving the healthcare system, making meaningful art at home, and looking for joy in really tough situations.

Life is not easy, but it feels good to know you're not alone. Join me in the struggle by subscribing to a paid tier or hitting that Follow button. You'll be glad you did!
-R.
Become a patron to
Unlock 53 exclusive posts
Connect via private message
Recent posts by Rye Thomas
How it works
Get started in 2 minutes