Sabaton History
is creating Heavy Metal History Documentaries
Select a membership level
Infantry Squad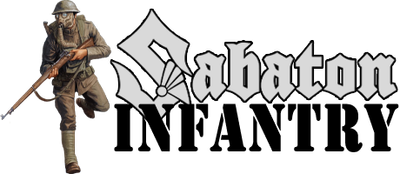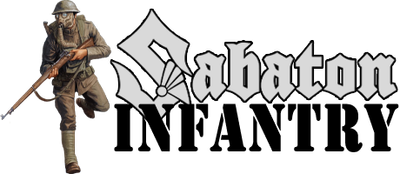 Access to the regularly updated Sabaton History metal playlist personally selected by the band as well as previous benefit.
Artillery Division
Access to occasional Patrons only exclusives as well as previous benefits.
About Sabaton History
Sabaton History Channel 
Heroes and history buffs beware - on the Sabaton History Channel we cover the real history behind
one Sabaton song every week
. Indy Neidell of 
The Great War
and 
World War Two
will guide you through the historical background and the guys in the band will tell you what their songs meant for Sabaton - and there will be loads of music of course. We, Sabaton, are a Swedish metalband with a great love for history. Almost all of our songs are about military history, and now this channel is here to explain the story behind them. 
We need your help to cover all the songs
We want this show to go on for a long time so that we can cover as many songs as possible and we want to do that together with you. Every week you can interact with us and our team in the comment section on YouTube. Every other month we will be
live
on the Sabaton History Channel together with Indy to answer any questions you might have for us about the history, the song and... well, anything you want to ask. 
Be a member of Sabaton History
If you want to have a front-row seat for all of that and support us to make this an awesome and huge project - join us here by selecting one of our
epic membership tiers
. Not only will you be part of the force that keeps us rolling - you will also get some exclusive benefits only available for our Sabaton History members.
Benefits for Heroes
When our
next album
comes out we will make a
special Sabaton History edition
 for some of the membership tiers available here. Aditionally, we will compile 
exclusive playlists
with songs that we feel strongly about and would love you to hear. If you're really bold you can become a Sabaton History Commander or Sabaton Knight and get a chance to put yourself on the
guest list
for one of our headline shows. Check out our membership tiers here on the page, they rock🤘!
Why are we doing this and why should you join?
This has been a dream of ours for many, many years. As you know, we write songs about heroes, battles, and wars from the past, but there's only so much you can cover in one song. We want to share the
stories that inspired us
in the first place with you all, and Sabaton History is our chance to do exactly that. We'll dive into the history but we will also explain what that particular song means to us, how we came up with the initial idea, and share some amazing stories (some are truly epic!) about our experiences around the song. Thing is, that it's only now that we're in a position to even think of doing this, and in the end we need you to participate so that we can keep investing time and money into this awesome channel together. We will use the money to hire producers, historians, researchers, a motion designer for the maps, editors, writers and of course Indy Neidell. We wouldn't be able to do this without them, so get involved with the project and join us by choosing one of our membership tiers! 
BTW, who the Hell is Indy Neidell?
Simply put: one of the coolest historians you can find anywhere. He wrote and hosted the entire story of the First World War week by week, blow by blow for four years on The Great War Channel and now he's doing the same for 
World War Two
for the span of six years, together with Spartacus Olsson, Astrid Deinhard and their crew at TimeGhost. Indy is also an actor and professional musician, so he understands the whole scope of what we do. A couple of years back Pär and Indy met when Pär was a guest on Indy's WWI show, and when we decided that it was time to finally do this it was a natural thing to reach out to Indy and his partners. They loved the idea too and... well, the rest is soon going to be history. 
By becoming a patron, you'll instantly unlock access to 65 exclusive posts
By becoming a patron, you'll instantly unlock access to 65 exclusive posts
Recent posts by Sabaton History
How it works
Get started in 2 minutes