Ceren Dabag
is creating illustrations
Select a membership level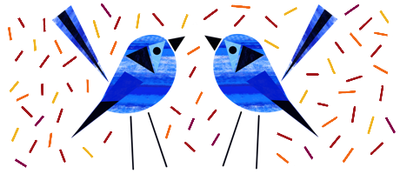 Blues
💙A newsletter every two weeks including updates, projects I'm working on, things that are going around in my head and favorites of the month!
💙Early look at drawings before I post them anywhere else!
💙 Voting privilege in polls You can decide what I draw next, what kind of videos I will post,... things like that.
and  MY ETERNAL GRATITUDE!💙
Purples
💜Access to all my sketches that no one else gets to see! Including references, roughs, mostly digital sometimes traditional. Right know I'm working  more and more with colour pencils and practicing body languages and interiors.

💜Process pictures! See each step from sketch to finished!
💜A colouring page or a high res wallpaper once a month.
💜 Plus all previous rewards!
Oranges
Once a month you'll get:
🧡A Patreon exclusive video: tutorials, draw with me videos, talking about art (& business related) topics, studio vlogs 
🧡 Timelapse process videos!  
🧡A colouring page or a high res wallpaper once a month.
🧡 Monthly blog post about my life as a full time artist 
🧡 Plus all previous rewards!
About Ceren Dabag
✨Hello there!✨

I'm Ceren, an illustrator living in Çeşme. I love sharing illustrations and videos to make you inspired and motivated so you can keep drawing and pursuing your dreams and goals!

I started a Patreon page because it will allow me to fund my art and videos and to create more helpful content for you! And for that I will be eternally grateful!
Your pledges will also help me to pay my bills, feed my cats and continue my dreams as an illustrator!

If you become one of my patrons you will get access to Patreon exclusive rewards, such as getting to see all of my sketches, step by step process pictures, tutorials, timelapse drawing videos, Q&A from my patrons, drawing livestreams, blog posts, newsletters and a monthly wallpaper/coloring page!

✨How does Patreon work?✨
If you like my work and want to draw with me & support me, you can just choose how much you want to pledge per month (for as little as 1$). You can join anytime, edit your pledge anytime and cancel anytime. You get access to all online content as soon as you pledge.

I hope you join me on Patreon! ✏️
Love,
Ceren

I don't even know if I will ever reach this goal because $100 sounds crazy already! If I do reach it though, it will help me spend more time creating artworks and continue building our little community!

If I ever reach this goal, I'll draw a digital wallpaper for your phone. It is going to be available for all patrons of all tiers!

THANK YOU SO MUCH ALREADY!


1 of 1