SAHARA
is creating a safe space for survivors of all forms of abuse.
Select a membership level
SAHARA Patreon Family
Exclusive access to our private Patreon-only newsfeed. Receive fun updates and behind-the-scene footage of casual life at SAHARA.
Bragging Rights
Everything above, plus we will send you a personalized digital banner of honor you can post on your social media so that everyone knows how awesome you are.
Gulal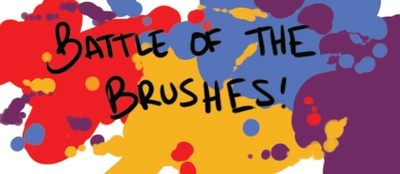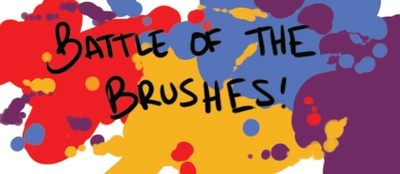 Everything above, plus access to our monthly art competitions. Winners will be featured on our Facebook, Instagram, and newsletter and/or be proudly displayed on the walls of our SAHARA office.
About SAHARA
We are SAHARA
-- a small team of 10 professionals and 13 dedicated board members working hard to achieve our mission. SAHARA (or South Asian Helpline and Referral Agency) serves survivors of all forms of abuse in the South Asian community by providing them with culturally-sensitive and linguistically-specific services.
SAHARA is a nonprofit organization based in Artesia, California. Your donations through Patreon are tax-deductible, and your support is invaluable in allowing our small team to reach out to help survivors of abuse to transform their own lives. We simply could not do this work without you.
What do we do?


SAHARA actively improves the lives of survivors of domestic abuse, older adults and empty nesters, young emerging leaders, and anyone in need of community resource referrals. Our programs are carefully designed, comprehensive programs that provide a path to self-sufficiency, healthy aging, and building the next generation of leaders.
Domestic Abuse

The awareness that every relationship is unique informs our response to those experiencing domestic abuse. SAHARA provides a safety net of services to support individuals and families impacted by violence as they heal from its traumatic effects and gain a sense of power. Safety, mental health, legal, educational, and housing needs are addressed through a trauma-informed lens and holistic care approach. Above all, we aim to facilitate and honor each individual's process towards self-sufficiency.
Older Adults

The older adult community is supported through an array of services focused on targeting abuse, improving health and maintaining social connectedness. Support includes specialized care management, assistance with navigating the health and public benefits systems, as well as essential mental health support, and community linkages.
Youth
SAHARA encourages youth to be agents of change. Youth are uniquely positioned to engage their peers, family, and the broader South Asian community in discussions and to take action on pertinent social justice issues. SAHARA offers tools and resources with the goal of equipping the next generation of leaders to challenge the status quo and positively impact their communities.
Community Resources

The South Asian community has been identified as one of the fastest growing ethnic groups in the country. With the community's growth, SAHARA's services have expanded to meet evolving needs. As a reputable and trusted community resource center, SAHARA offers individualized support and referrals to address the concerns of each participant seeking assistance.
Learn the FAQs!
1. Who is, "South Asian?"

South Asians are individuals from Bangladesh, Bhutan, India, Nepal, Pakistan, Sri Lanka and borders of Afghanistan and Burma.
2. Do I have to be South Asian or speak a South Asian language to volunteer at Sahara?
You do not have to be South Asian to volunteer. However, proficiency in one or more languages, in addition to fluency in English, is preferred. You must have some understanding of South Asian cultures in order to empathize with the community we serve. If you are interested in volunteering, please call (562) 402-4132 or email
[email protected]
3. SAHARA works with domestic violence. Is it safe for me to work here?
We will take every precaution to ensure that you are never placed in a potentially dangerous situation. If you have concerns about your safety, please reach out to us by emailing
[email protected]
4. Does SAHARA help survivors of domestic abuse who are not South Asian?
SAHARA provides culturally sensitive and language based services to the South Asian population. For this reason, our programs are designed and focused with the South Asian community in mind. However,
our services are available to the community at large and anyone in need.
By becoming a patron, you'll instantly unlock access to 4 exclusive posts
By becoming a patron, you'll instantly unlock access to 4 exclusive posts
How it works
Get started in 2 minutes