Sally Grayson
is creating Music and Art
Select a membership level
Join the Collective!
Limited (15 of 20 remaining)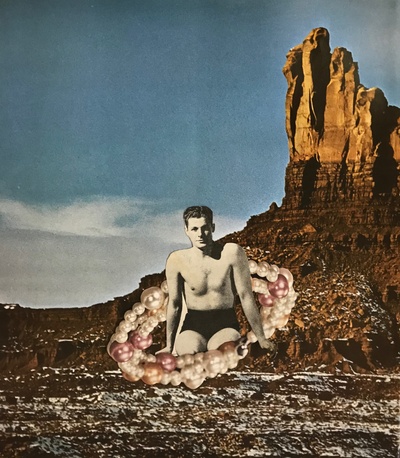 THANK YOU! 
Join the online collective to share ideas on songs you think the world needs.
Gain access to the Patreon-only feed & LENS! Make sure you download the app!
First Views of Black Swift and Sally Grayson Videos. 
Note: Starting in the next tier is where you get the songs!
Get all my music FIRST!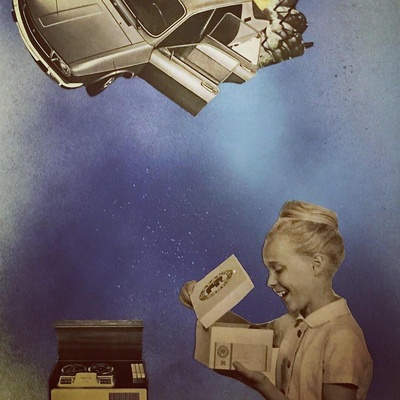 I'm SOOOO glad you're here! Thank you! This is what you get:
FINISHED SONGS: Download everything I release and starting Jan 2020, this means 1 finished song a month
DEMOS: Hear demos and unreleased material
COLLECTIVE: Be a part of the Collective who votes on what you want for the finished album. And be my inspiration for what songs I should write next.
DISCOUNT: 10% off purchases at the Black Swift online shop and future Sally Grayson online shop.
YOUR NAME IN PRINT: Get your name printed on the CD when the album is finished!
Get the Songs and Request a Cover Song!
Limited (40 of 50 remaining)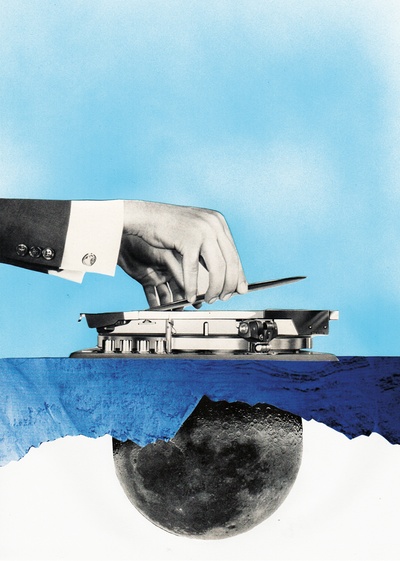 YES!!  Great choice! Thank you!!  Here's what you get: 
All of the Above....Plus...
COVER SONG: you request a cover song for me to study and record.
DISCOUNT: 15% off purchases at the Black Swift online shop and future Sally Grayson online shop!
About
>SEHE DEUTSCHE VERSION UNTEN<


Hello and thanks so much for checking out my Patreon page. I'm so glad you're here!

Here are some answers to questions, let me know if you have more!
What the heck is Patreon?
Patreon is a platform that lets me invite you into a private collective mastermind group where you get all my music FIRST before the rest of the world, and this time around I'm inviting you more into my album making process. With your monthly membership, you get exclusive art and music and in the process you are helping me to have a sustainable income with the time and peace of mind to go to work everyday to produce songs and music for you. It's a 100% WIN-WIN!
So, what do you plan to do?
Starting in January 2020*, every month I will be sending you a finished song into your inbox. These songs will be mixed and mastered by the wonderful Arno Jordan from Castle Studios near Dresden, Germany. (He's the one who invited my band Black Swift and I to record with Sylvia Massy last year! And Arno is a brilliant engineer!)
For at least the first year, the full versions of these songs will ONLY be available on my Patreon page (not on any streaming platforms) After about a year, or whenever we think there are enough songs to choose from, you are invited to join the collective in which you get to help choose which songs are the best songs, and which ones should go on the album. (Plus lots more decisions about releasing an album- like which album cover is the best, should I press vinyl or CDs, which T-shirt designs do you like...etc.)
* Before January 2020, I have a couple of goodies I'll be sending you!
What's this "Collective" thing about?
So, as stated, it's going to feel a little bit like being a part of a record label and helping to make behind the scenes decisions in creating an album, but I would LOVE to go deeper than that. I want to be inspired by you in my songwriting. I'd love to hear about songs that have made a big impact on your life and why. Yes, I want to help change the world with music. But what does this even mean? I'd love to hear about how you think music and art can have an impact on this world. Maybe you believe strongly in art for art sake, tell me about it. Maybe you don't think this is possible, tell me about it. I have a lot of topics I'd love to delve into with you. Questions starting with ourselves...because we all know the only change can start from within. I want to know what kinds of songs and art you think can help in that process. We will decide a name together for our collective and in the end be a group brainstorming ideas on how to creatively storm this earth with beauty and compassion. (NOTE: there will be a lot of polls :D)
What style of music and art is will this be?
MUSIC: I'm inspired by this PJ Harvey quote:
"when I'm working on a new record, the most important thing is to not repeat myself ... that's always my aim: to try and cover new ground and really to challenge myself. Because I'm in this for learning."
YES! I agree!.. that being said, I know I'll continue to draw from my influences of Americana, Spaghetti Western sounds, Post-punk and Desert rock. I'll also be recording some of my songs that I recorded with Black Swift but the solo version. I'm going to TRY (but not promise) that these recordings will be simple. Probably just me and the guitar with some harmonies and background ambience. I LOVE recording and one of the most exciting parts of recording, is that anything is possible. I can't guarantee that I won't be adding more tracks and sounds to the recordings, but I'm going to try to keep it simple. My hope is that when I play this record live, it won't sound SO much different from the recordings. ART: Since the past 10 years, it's been thrilling to be able to connect my art and music. I write songs and then through hand-cut vintage collage I visualize the songs. I actually went to school for art, and working with visual art is one of my greatest loves. I'm excited to continue to connect these two mediums.
Where is this money going?
You can see my list of financial goals on this page. The first goal will help meet the need that every artist and musician has. The need for TIME and PEACE. It'll be like having an artist residency in my own home. My main job is being the Mom of 10 year old twins, so most of the year, I only have my mornings to work before the kids come home from school. Your membership commitment means that my day job is to write songs and to make art. I can get up in the morning and get to work having the peace of mind knowing that there's enough funds to get food on the table for my family. This normalizes the career of being an artist, which has never been normalized. When we reach this first goal, I will make a breakdancing video for you where you choose the soundtrack….(Disclaimer: I'm not AT ALL a trained dancer...haha)
How can I join?
Just look at the different tiers I have available and choose what works for you. They offer different perks- all the way up to working with me privately to request your own song for me to write (limited amount of spots on the higher tiers.) Starting with $5 a month is where you will get the songs in your inbox. Your commitment level is up to you, you can cancel any time, but I hope you'll stay and together release this album into the world.
Hallo und vielen Dank, dass du dir meine Patreon-Seite angesehen hast. Ich freue mich, dass du hier bist!
Hier sind einige Antworten auf Fragen, die du vielleicht hast. Lass mich wissen, wenn du mehr hast!
Was zum Teufel ist Patreon?

Patreon ist eine Plattform, auf der ich dich zu einer privaten kollektiven Mastermind-Gruppe einladen kann, in der du meine Musik ZUERST vor dem Rest der Welt hören kannst. Doch dieses Mal möchte ich dich bereits zu meinem Albumerstellungsprozess einladen. Mit deiner monatlichen Mitgliedschaft bekommst du exklusive Kunst und Musik und hilfst mir dabei, ein nachhaltiges Einkommen zu erzielen. Ich bekomme dadurch Zeit und Ruhe, um Songs und Musik für dich zu produzieren. So kann es für uns beide eine 100% WIN-WIN Situation sein!


Also, was plane ich?

Ab Januar 2020 * werde ich dir jeden Monat einen fertigen Song per Mail zusenden. Diese Songs werden vom wundervollen Arno Jordan aus den Castle Studios in der Nähe von Dresden gemixt und gemastert. (Er hat meine Band Black Swift und mich letztes Jahr eingeladen, mit Sylvia Massy aufzunehmen! Arno ist ein brillanter Toningenieur!) Zumindest für das erste Jahr sind die Vollversionen dieser Songs NUR auf meiner Patreon-Seite verfügbar (nicht auf Streaming Plattformen). Nach ungefähr einem Jahr oder wenn wir glauben, dass es genügend Songs zur Auswahl gibt werden wir ein Album zusammenstellen. Und das Beste: du bist in die Kollektiv-Gruppe eingeladen, um mitzuhelfen die besten Songs auszusuchen die auf dem Album erscheinen sollen. Ich werde dich in alle Entscheidungen einbeziehen! Zum Beispiel: ⁃ welches Albumcover das beste ist, ⁃ sollte ich Vinyl oder CDs bedrucken, ⁃ welche T - Shirt - Designs gefallen dir ... usw. (* Vor Januar 2020 habe ich ein paar Goodies, die ich dir schicken werde!)


Was ist die Kollektiv-Gruppe?

Ihr werdet euch ein bisschen wie ein Teil eines Plattenlabels fühlen und dabei helfen, Entscheidungen hinter den Kulissen bei der Erstellung eines Albums zu treffen. Aber ich würde es LIEBEN, tiefer zu gehen. Ich möchte mich in meinem Songwriting von dir inspirieren lassen. Ich würde gerne von Songs hören, die einen großen Einfluss auf dein Leben haben und warum. Ja, ich möchte helfen, die Welt mit Musik zu verändern. Aber was heißt das überhaupt? Ich würde gerne hören, wie du denkst, dass Musik und Kunst einen Einfluss auf diese Welt haben können. Vielleicht glaubst du stark an Kunst, um der Kunst willen? Erzähl mir davon. Vielleicht denkst du, dass das nicht möglich ist? Erzähl mir davon. Ich habe viele Themen, mit denen ich mich gerne befassen würde. Fragen, die mit uns selbst beginnen ... weil wir alle wissen, dass die einzige Veränderung von innen heraus beginnen kann. Ich möchte wissen, welche Art von Liedern und Kunstwerken deiner Meinung nach dabei helfen können. Wir werden gemeinsam einen Namen für unser Kollektiv bestimmen und am Ende in der Gruppe Ideen entwickeln, wie man diese Erde kreativ mit Schönheit und Mitgefühl stürmt. (HINWEIS: Es wird viele Umfragen geben :D)


Welcher Musik- und Kunststil wird es sein?

MUSIK: Dieses Zitat von PJ Harvey inspiriert mich:
"Wenn ich an einem neuen Album arbeite, ist es das Wichtigste, mich nicht zu wiederholen ... das ist immer mein Ziel: zu versuchen, neue Wege zu beschreiten und mich wirklich selbst herauszufordern. Weil ich darin bin, um zu lernen."
JA, damit bin ich einverstanden! Abgesehen davon weiß ich aber auch, dass ich weiterhin von meinen Einflüssen des Americana, Spaghetti-Western-Sounds, des Post-Punk und des Desert-Rock zeugen werde. Ich werde auch Solo Versionen meiner Songs aufnehmen, die ich mit Black Swift aufgenommen habe. Ich werde VERSUCHEN (aber nicht versprechen), dass diese Aufnahmen schlicht sein werden. Wahrscheinlich nur ich und die Gitarre mit einigen Harmonien und Hintergrundambiente. Ich LIEBE den Moment der Aufnahme. Denn das aufregende an der Aufnahme ist, das alles möglich ist. Ich kann nicht garantieren, dass ich nicht mehr Tracks und Sounds zu den Aufnahmen hinzufüge, aber ich werde versuchen, es schlicht zu halten. Ich hoffe, es gelingt mir die Songs so aufzunehmen dass sie wie live gespielt klingen. KUNST: Seit 10 Jahren verbinde ich meine Kunst und Musik, und das finde ich sehr spannend. Ich schreibe Songs und visualisiere sie dann durch handgeschnittene Vintage-Collagen. Ich bin eigentlich zur Schule gegangen, um Kunst zu machen, und die Arbeit mit visueller Kunst ist eine meiner größten Vorlieben. Ich freue mich darauf, diese beiden Medien weiterhin zu verbinden.


Wohin geht das Geld?

Du kannst eine Liste meiner finanziellen Ziele auf dieser Seite sehen. Das erste Ziel wird dazu beitragen das Bedürfnis eines jeden Musikers nach ZEIT und FRIEDEN zu erfüllen. Es ist, als hätte ich eine Künstlerresidenz in meinem eigenen Zuhause. Meine Hauptaufgabe ist es, die Mutter von 10-jährigen Zwillingen zu sein, daher habe ich die meiste Zeit des Jahres nur vormittags Zeit, um zu arbeiten, bevor die Kinder von der Schule nach Hause kommen. Ihre Mitgliedschaftsverpflichtung bedeutet, dass mein Tagesjob darin besteht, Lieder zu schreiben und Kunst zu machen. Ich kann morgens aufstehen und mich beruhigt an die Arbeit machen, da ich weiß, dass genug Geld vorhanden ist, um Essen für meine Familie auf den Tisch zu bringen. Dies würde mir ein normales, gesicherten Leben ermöglichen und ich könnte trotzdem ein Künstler sein. Wenn wir dieses erste Ziel erreicht haben, mache ich ein Breakdance-Video für dich, in dem du den Soundtrack auswählst. (Haftungsausschluss: Ich bin überhaupt kein ausgebildete Tänzerin... haha)


Wie kannst du mitmachen?

Schau dir einfach die verschiedenen Levels an, die ich zur Verfügung habe, und wähle aus, was für dich funktioniert. Die Levels bieten verschiedene Vorteile - bis hin zur privaten Zusammenarbeit mit mir, damit ich dir dein eigenes Lied schreibe (begrenzte Anzahl dieses Levels). Ab 5 USD pro Monat erhältst du die Songs in deinem Posteingang. Die Dauer deines Engagement liegt bei dir. Du kannst jederzeit kündigen, aber ich hoffe, wir bleiben so lange zusammen bis dieses Album das Licht der Welt erblickt.
$492.20 of $800
per month
PAY THE ENGINEER

With this amount, I'll be able to pay to have my songs mixed and mastered!! 

WE MADE IT THIS FAR- HOORAY! THANKS TO YOU!

To celebrate reaching this goal, I'll record an exclusive interview with our engineer and you're invited to help choose the questions.
2 of 4
By becoming a patron, you'll instantly unlock access to 88 exclusive posts
By becoming a patron, you'll instantly unlock access to 88 exclusive posts
Recent posts by Sally Grayson