SAM & JAK
is creating Music Videos
Select a membership level
Banjo Lovers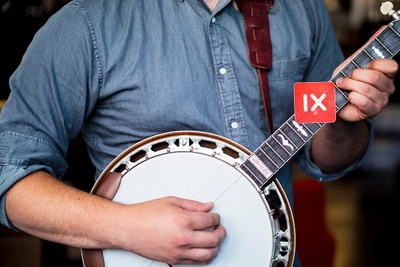 The medium-sized instrument we play and a generous way to give a little more!
Guitar Lovers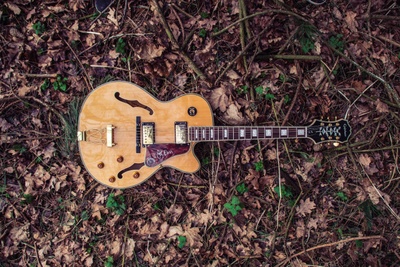 There are a lot of guitars JAK uses on any given song, so thank y'all for showing your love for the guitar!
About
First off, THANK YOU for supporting our music and our vision. 

We are super passionate about our music and want to share it with you all in the best possible way, which we can't do without your support. We like to think of ourselves as "Southerners" - by that, SAM is from SoCal and JAK is from Southern Germany, so we identify with a southern feeling in our songs. 

JAK studied music in LA in the 90s, while SAM was still learning how to walk on the beaches of San Diego. JAK eventually returned to Southern Germany after missing good beer and sausages (...a time before the legendary Craft Brewery Scene in SoCal, when all you could find was a BudLight with no more flavor than a glass of tap water.)

By 2013, SAM decided to study abroad in Germany after meeting her husband, Tobias, from the Southern Germany region. Through fate, SAM & JAK jammed at a mutual friend's BBQ and the musical synergy was there from the first chord! 

After playing in a jazz band in Germany for three years, SAM & JAK decided it was time to take the next step and try out their music on the big stage, back in SoCal.

So now we're here, with a lot to share about what it means to be living in different areas, always feeling a bit out of place, but yet at home. We have met so many people along the way who have helped us on our journey and are eager to share our music with you! So what does being a patron even mean?

What are we creating?
We feel any good story or song is told through the combination of powerful music and lyrics with evocative imagery on screen. We have a bunch of songs in the pipeline, but want to wait to share them with you until we can do them justice with the perfect accompanying music video!

How does your donation help? 
Quite simply, it helps go towards the whole process! Your donation helps us pay our talented  camera technician, director, hair and makeup artist, costumes, actors and all of the miscellaneous things that go into producing something like this! 

What do you get out of being a patron? 
We have a few different tiers setup so you can make a contribution for something that fits well for your budget. We have different opportunities like being named in the credits on a music video, VIP passes to a concert or signed merch. And if there's something you're interested in, but we don't offer, let us know! 

We really appreciate you and would not be able to make this content without your love and support! 

- SAM & JAK



If we get to $500 we can start production on our first cinematic music video! We're super stoked about it, so any help to make this dream come true would be much appreciated!
1 of 1