Samantha Long
is creating Dance Tutorials, Classes, Privates, Q&A's, Merch & Unseen Videos
Select a membership level
The A THREAT Club
*THIS TIER DOES NOT INCLUDE TUTORIALS/LIVE CLASSES*
This is a tier of appreciation for dancers and the entire community during this tough time - our entire industry has been swept from underneath our feet and every cent helps. By pledging $5.00, you are supporting my future in an impactful way, and directly influencing what awesome stuff I can create for you next. The more pledges, the better the content, I promise! Thank YOU!
TUTORIALS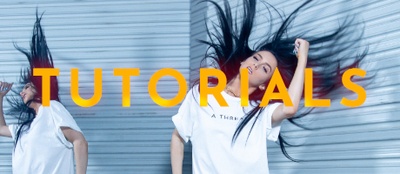 THE MOST REQUESTED:


+ Step-by-step in-depth tutorial videos of all your favorite combos, classes and freestyles - dropping weekly!!

+ Discount code for the A THREAT merch!



Become A THREAT
+ 4 intimate 1hr private sessions with Samantha monthly online from wherever you are via live stream!


+ Any 1 piece of merch from ATHREAT.CO - FREE!


+ Post with Samantha on her IG to show off your growth!


-AND-


+ EVERYTHING from the "TUTORIALS" tier!

About
Hey! Your girl Samantha Long here!
If you know me, you know the crazy Memphis born and raised Choreographer and Dancer living in Los Angeles, California, teaching on the regular, always giving out the most energy possible in my dances, life, and to YOU! We probably first met on Instagram - and no shade to the gram - it just didn't allow me to be as close to the people who supported me as I would have liked for it to - and to give back to them! Also - as I'm sure you know - living as a professional choreographer and dancer is like... impossible. With more support comes more freedom to chase dreams - holding more classes, putting out more videos, exploring acting, creating a foundation for causes near to me, being able to EAT (I'm joking... maybe...), this is the whole enchilada here (hmmm sounds good)! 

In-Depth tutorials - song requests - extended content - private video-chats - unreleased class takes - industry secrets that took me years to uncover - vlogs - tonssss of selfies - wardrobe advice - audition advice - exclusive Patron-only classes - Patron-only merch - my workouts - so much more that I'm dizzy thinking about it! 

A pledge to me is my pledge to you that this page will be the most high quality and exclusive dance community in the world to be a part of and to help you crush your goals. Even if you're not a dancer, know that your patronage will help change a few lives for sure. Your support is a direct channel to the growth of my career as an independent dancer (which is did I say very tough), and enables me to focus on choreography and other awesome things that would be impossible without you... such as hosting free classes ONLY for my Patrons, exclusive Patron only merch, etc.! I truly believe that dance can change the world - let's prove it!

Lately with how hard it's been to connect with everybody elsewhere, I've been wanting a much closer community for my inner-circle.... To thrive and get what we deserve, and now we're here!
I promise - I've listened to every request, and I'm sharing it all with you (and more), right here.
This is the place for us keep up with one another - whether that be through private coaching, me venting away from Instagram, or a FaceTime call with just you and I, or you seeing another side of me from pics I'm too scared to post on Instagram. I will not let a single person become a Patron of mine without me getting introduced to them - I couldn't be more thankful for you, and I will help you accomplish your dreams as you are helping me with mine.
Who knows where I'll be going from here, but I would love for us to be together for this journey from here on out! This is the platform that will get me closest to my goals - and all because of YOU.

If dance has ever inspired you, made a difference in your life or simply put a smile on your face, I would be honored to have you as a Patron and help share that same feeling you had with the world!
My Patreon is dedicated to the positivity of dance, its lifestyle, and the people who bring it to life - making it accessible to you when need it no matter who you are, what you're going through, or where you're from - in a way that respects the creation of the content and contributes to its sustainable creativity.

Here's a little more about me in the meantime:
My trademark work is hip-hop in heels choreography, while you may also recognize me from my appearances in motion picture, television and music videos and partnerships with all sorts of brands. I've been lucky enough to work with some awesome artists like Nicki Minaj, Janet Jackson, Steve Aoki, Paul McCartney, Jason Derulo, HYOLYN, Paula Abdul.... many more.

I was Born and raised in Memphis, TN and professionally trained in every form of dance from the age of 5. 

Now, I spend most of my time teaching all around the US and the world!

I LOVE YOU ALL SO MUCH!! With 50 Patrons, I'll be able to invest more into the A THREAT Studio, making it better for dancers, hiring better production for my content (tutorials, classes, etc) and to celebrate it all? I'll throw a Patreon-Exclusivie dance class and mixer, bringing through some awesome special guests for us all to turn up with while hiring a professional team to document it all - who is with me?!
2 of 3
By becoming a patron, you'll instantly unlock access to 125 exclusive posts
By becoming a patron, you'll instantly unlock access to 125 exclusive posts
Recent posts by Samantha Long
How it works
Get started in 2 minutes