Sam Segal
is creating Art and Resources for Artists
Select a membership level
Awesome Person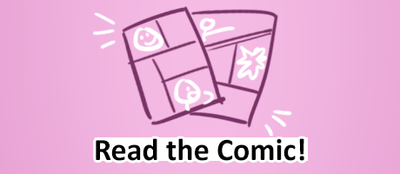 Supporting me helps me continue to create more content!
+Access to old Patreon only posts! 
+Read comic pages the moment they're finished!
Awesome Person x3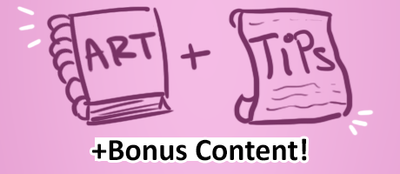 Support me even more, with my favorite number!
 
+All the previous rewards PLUS:
+Access to additional educational content!
+Resources for your art! (photos, brushes, etc.)
+Sketchbook pages, comic extras, and more!

Awesome Person x5
Even more support!
Same as 3$ tier, just for those who wanna tip a little extra <3
About
Hi, I'm Sam and I have a passion for art.
I'm an artist, writer, and published author
and I've made it one of my goals to try and make a living from doing what I love. I work hard every day to improve my skills and grow, not only as an artist, but as a person as well. One of my biggest aspirations is to motivate and help others with their goals too! I want us to enhance our skills and learn together, and I do my best to help teach and share my knowledge with everyone I can.
I work on various projects all the time
, including
tutorials
,
product reviews
,
books
, a
comic
,
stock resources
, and more! The time and money that goes into these projects can be a big sink, so I'm using Patreon as a means to help offset those costs!
✨ WHAT TO EXPECT ON PATREON EACH MONTH:
For those who want a tl;dr version of what I offer here each month:
Weekly comic pages!
Sketches, studies, or sketchbook pages!
Tutorials or tips on various mediums and topics! (I'm open to suggestions!)
Newsletter summaries of the previous month!
And of course, the backlog of over three years of additional content!
✏️ MY COMIC:
My main project I'm working on right now is my comic! It's about a girl who unintentionally embarks on a journey into the woods where she encounters magical humans who can transform into animals.
It's a sketch comic for fun and to learn, and I've shared my entire process, from
character
design
, all the way to
finished
pages
.
You can start reading it
here
!
Pages are free to read, but patrons get early access to read ahead! You can also follow along on
Tapas
or
Webtoons
!
Studying Japanese? Me too! A Japanese version is available
here
!
Check the '
comic
' tag to see everything related to the comic!
🎨 MY ARTWORKS:
Along with my comic, you'll find plenty of artworks of varying subjects and mediums, as consistency to me is too boring, haha. Watercolor landscapes, digital portraits, animals in marker--you name it! With those artworks come loads of tips and advice that I share from my own experiences and from what I've learned from others.
From
video tutorials
to
notes
from my processes, I try to teach you all what I've figured out and give advice that you can take with your art so you can get better too!
Check the various art tags (
digital
,
watercolor
,
marker
, and
more
) to see more of what I offer!
Feel free to check out my works:
Deviantart
|
Twitter
|
Twitch
|
YouTube
|
Stock Resources
|
Instagram
Shop my works:
Novels/Books
|
Original Art/Resources
|
Tshirts/Notebooks/Etc
If you're a fan of what I do and love my content
, consider donating here on Patreon or
Kofi
to help me keep producing more stuff! If you've ever found my tutorials or advice useful, been inspired by my works, have used my resources, and want to give back, this is one of the best ways to do it!
Your support directly goes back into funding all my projects!
Thanks so much <3
Help pay for our groceries. Food keeps me alive and creating art!

+Discord server since several have asked, we've tried and failed in the past, but we gonna do for real this time. It'll be open to the public, but a private section for supporters ;)

1 of 5
By becoming a patron, you'll instantly unlock access to 428 exclusive posts
By becoming a patron, you'll instantly unlock access to 428 exclusive posts
Recent posts by Sam Segal