Sam Callahan
is creating stories
Select a membership level
Calliope, Greek goddess of epic poetry
You're the OG Greek muse; you bestow the gift of eloquence!
You get a delightful shout-out from yours truly in an update post and all the BTS content I offer!!


You sit there with a notebook in hand, and sometimes a lyre. 
Access to public posts, scheduled releases, and to be rad AF for supporting me.
 
It's your support, my Calliopes, that puts my bum in that seat and that pen in my hand. It's because of you that I actually do the work.  

THOTH, the Egyptian god of magic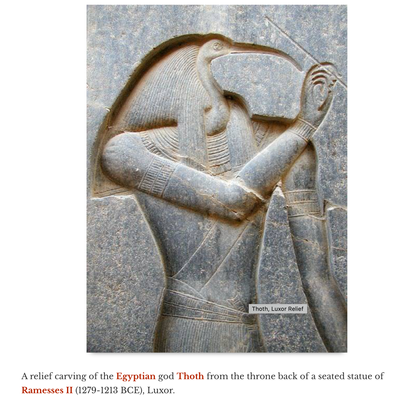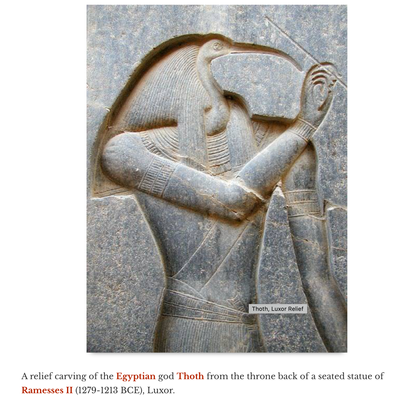 The god of writing, magic, and wisdom!! 
I love magic!! Thank you!!! 
As reward, you get 
+ a delightful shout-out from yours truly in an update post!! 
AND 
+ a handwritten thank you note from me!
You are the son of chaos (Set) and order (Horus)!
You bring me balance, my Thoths. As reward for your equilibrium and patronage, I will grant you access to exclusive material in the world-building process. You'll get deleted scenes, peeks at my notes, and a community where you can gather to chat writing among yourselves, keeping everything in balance. 
You help judge the souls in the Hall of Truth with Osiris.
Access to all new character work!
OGMA! The Celtic god of language
Your hair's solar flare taught us language
How could I do any of this without you, my Ogmas?? As reward, I'll throw some eyes on yours. 
At this tier, you get 
+ a 20-minute chat about anything writing you'd like to talk about.
You slay your enemies with eloquence 
alright, one more! 
+ I'll read and give feedback on five pages of prose or 15 pages of script.
You're a guide for souls, you psychopomp!!!
All above benefits apply. 
(* image by Jim Phillips)
About Sam Callahan
Here's the deal, friends -- writing is rad af, and I want to share it all with you.

Don't you want to know how a book is written? I'm not saying you want to buy a How to Write a Book book. I'm saying you're curious how the heck Stephen King goes from "I need to get blueberries for my morning yogurt this morning" to "I've just written It."

Well, I'm not Stephen King, but I can tell you how Sam Callahan goes from staring off into the cool fountain at the plaza to "Oh!! That's a story!" to "I've just finished a feature-length screenplay, The Perfect Day."

I hear the question, "Where do you come up with your stories?" and "How do you find the time to write?" and "How do you plot?", and I decided, why don't you find out with me. (Spoiler Alert: I love Dan Harmon's story circles.)

The plan is to share daily bits about progress in projects, to take you along on character walks, to share the results of the world-building exercises, to give you sneak-peeks at scenes, share competition entries, shorts, poems, articles- old and new-, and personal essays.

Basically, I want to snatch you by the shirt collar and drag you along with me as we journey through this world that I don't understand yet. Hopefully you can help!

Become a Patron and hang out with me for a while!

This page will evolve as I do, so bear with me.

Why I write...
I write because art is infectious, and stories follow us to our most intimate corners. We bring our first books into our beds, our first televisions into our bedrooms. They teach us who to be and how to behave. I write stories because I want to know why. Why are we who we are, how we are, why we are? Why do we act and react, care and destroy? Why, why, why? I want to write to investigate humanity.

People are stories -- neurons, flesh and stories. Stories are limitless.

I want the world to be a better place, where people are humanized and human is normalized, and we work toward a future where our communities will no longer marginalize and oppress, but celebrate and love. I want to write to unmask humanity, break it wide open, and discover what's going on inside.

So, let's make a difference, stick our tongues in our cheeks, and have some fun.




What I'm working on...
In development: novel. a dystopian/time-traveling private investigator, former-spook, finds herself post-apocalypse with nothing but a coffeeshop and a notebook- not even her memory. She must put together the facts and fix the past before it's too late.

In development: TV. a 30-minute single-cam comedy TV series set in Brooklyn about a woman in her 30s who tries her damnedest to be a good person when everything that confronts her pushes her to the contrary. Her inner-voices manifest as characters, themselves, as we get a glimpse inside her mind. (kind of like Herman's Head meets Inside Out, but more complex).

In production / querying for publication or agents: novel. a finished manuscript for a YA fantasy about demigod teenagers and their friends as they quest for a series of journals to arm themselves against Purists wanting to cleanse the nine realms of all mixed humans and gods.

How I will love you...
Unconditionally.

Come on in, it'll be rad!!
*HIGH FIVE*

xxSam

When I reach 400 patrons, I'll grab my film friends and produce two sketch-comedy shorts to share with you all. 
1 of 1
By becoming a patron, you'll instantly unlock access to 76 exclusive posts
By becoming a patron, you'll instantly unlock access to 76 exclusive posts
Recent posts by Sam Callahan
How it works
Get started in 2 minutes