Select a membership level
Pink Panda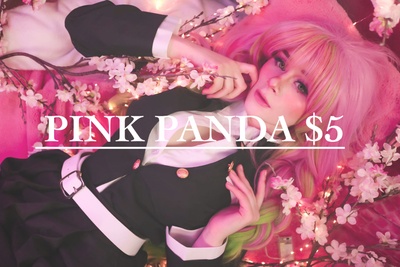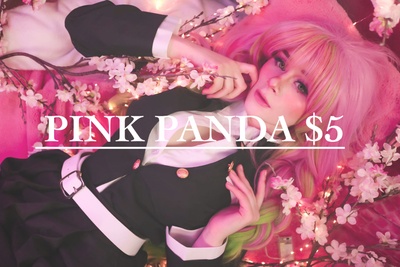 - Everything from previous tier
- Access to Patreon Feed
- Cute selfies
- Behind the scenes (and memes)
- Previews of future projects
You get a imaginary Pink panda cuddle! Isn't that cute!
Cosplay panda!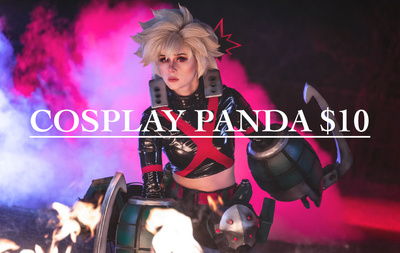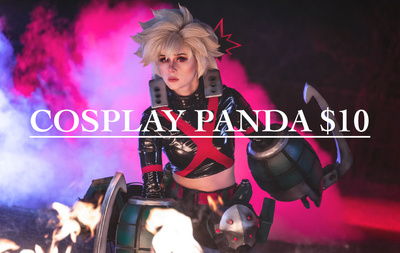 - work in progress pictures
- explanation about materials
- costumes I'm currently working on
- discount codes for my Etsy shop
- all the support I get from this tier will be put in cosplays
- NO 18+ CONTENT
- previews from shoots
- exclusive selfies and pictures of the cosplay

About Sammyscosplay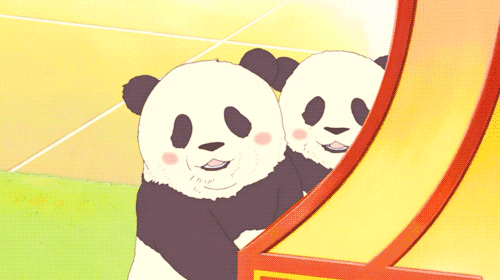 Hi to all my lovely Samurai! 
Welcome to the page of memes and lewd. Here you get to see a different side of me. But before the fun starts, here are some notes:
☆ Please be aware that payment is taken immediately upon pledging.
☆ Physical rewards will be send at the end of the month. The digital sets will be send to you at the endow the month.
☆ At the end of every month the $40 and higher tiers will receive a file where they can download the exclusive photosets and video's I promised in tier description. The tier will be deleted when the month is over so DO NOT FORGET to download it at the end of the month. Selfies are not included.
☆ In the $40 and higher tiers I will post pictures and teasers of the set you'll receive at the end of each month. I will not post all content in the tier yet so it stays a surprise till the end.
☆ The old content will be deleted every month and will be replaced with new content. 
☆ I won't post nude content. I try to make content that I like and where I'm comfortable with. 
☆ Video's are not high quality because we're no professionals. They are recorded with phone and we hope to have a proper camera in the future for this.
☆ Patrons who harass or create a toxic environment for me and/or other members will be blocked and NOT refunded!
☆ I reserves the right to use content produced on Patreon as I'm fit.
☆ Patrons who are found leaking content or attempting to leak content will be removed without a refund.
☆ If you have any questions regarding your subscription, rewards or anything Patreon related, please send me a message!
☆ Please note I'm is not responsible for physical rewards damaged in shipping or delivery.
☆ Fill in your address otherwise I can not ship the rewards!!! I WILL NOT BE RESPONSIBLE FOR THAT!
☆ And what you get:
receive digital and physical rewards
Exclusive content that I won't be posting on my social media
My love 💕
Why patreon?

I love to cosplay and it's my passion and my life. With the money we collect here we invest in better materials, new cosplays, new cameras etc. With your support I can make more content and faster! 
I hope everything is clear and we can have some fun! 

Xoxo,
Sammyscosplay 
Going to an American cosplay convention
1 of 1
By becoming a patron, you'll instantly unlock access to 236 exclusive posts
By becoming a patron, you'll instantly unlock access to 236 exclusive posts
Recent posts by Sammyscosplay
How it works
Get started in 2 minutes