Select a membership level
Sand Dollar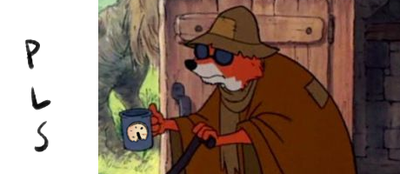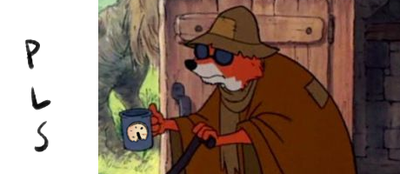 (sand's coca-cola fund so i can be awake to draw)

Tier offerings :  
• first dibs/warnings for commission slots
• sketches, doodles, comic amoebas, shitposts 
• WIPs in general
• random posts and babbles about my ocs
• input in what you want me to draw/what other tier options you're interested in
About Sandflake
GOOD EVENING
Prepare to be somewhat confused, for it is I, Joey Sandflake Granger. You may know me from my cursed tumblr account, sandflakedraws. Or my other, more cursed twitter, slightboob. I've been hovering around the mob psycho 100 fandom, but I've also done a smattering of work for other fandoms including steven universe, undertale, rise of the guardians, and that one robot lion show that absolutely only has 2 seasons. I've been a part of a few fanzines thus far, including LOVE: an undertale fanzine, the mob psycho 100 Psychic Style zine, and the wonderful ghiblizine!

Why art?
Well why not art. I like using lines and colors to make people have emotional catharsis and I think I have a mild knack for it. Or at least a mild knack for making people think I do. On an unrelated note, I'm terrible at with language.

Am I going to take over the world?
Yes, but before that, I simply want to get this patreon up and running, and grasp the basics before I set more ambitious goals. My other aim is to be able to support myself more with patreon, and thereby cut down on commissions. The ultimate goal is to make my own comics for a living. One such story, tentatively called Kindred Spirits, is about a rich boy teaching a fashion major how to do exorcisms. I might use webtoons more who knows.

IF YOU THROW MONEY AT ME I CAN AND WILL
-offer first dibs/headsups for commission slots
-give you private WIPs and sneak peeks- such as sketches, doodles, amoebas (which are sketches but more blobby), and shitposts
-slide hi-res art in there
-ramble incoherently about my ocs
-ask you what you want me to draw/what other tier options you're interested in
-maybe answer some more art questions about How I Do Things
-force you to appreciate big noses
-spell things wrong
-cry
-make you cry
-dissipate any and all intimidating artist auras I might have and you can't stop me

Either way if you've read this far it means that you're interested and now I've gOTCHA HAHA THANKS, SUCKERS.

$212.33 of $500
per month
Be able to pay rent thru patrons alone, which will free up time to start Kindred Spirits as a webcomic.
1 of 1
By becoming a patron, you'll instantly unlock access to 63 exclusive posts
By becoming a patron, you'll instantly unlock access to 63 exclusive posts
Recent posts by Sandflake
How it works
Get started in 2 minutes