Select a membership level
Pledge $5 or more per month!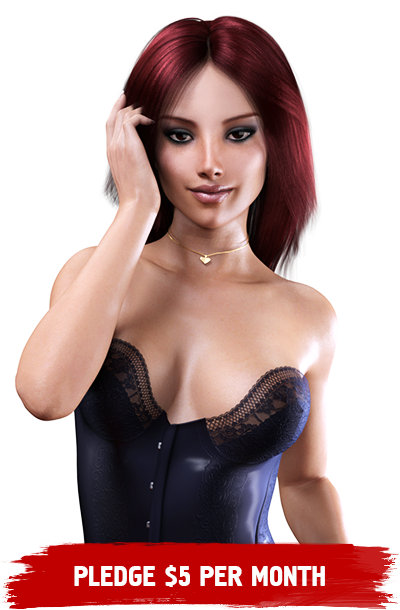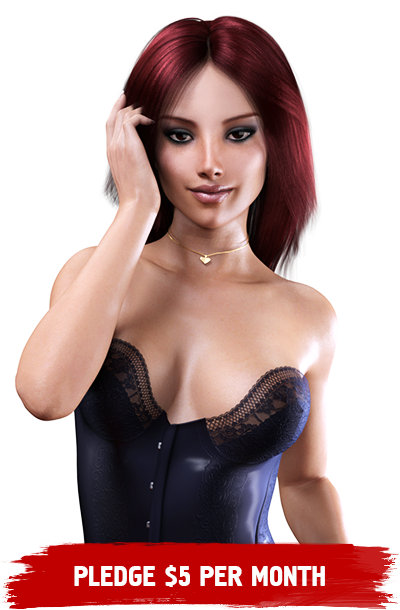 All previous rewards
Access to montly game updates!
Access to interesting scenes preview of future releases
Pledge $10 or more per month!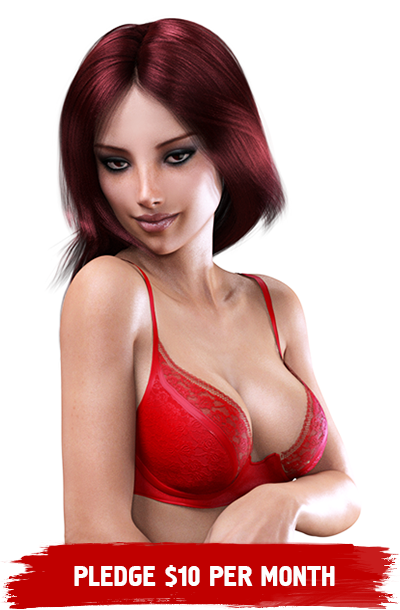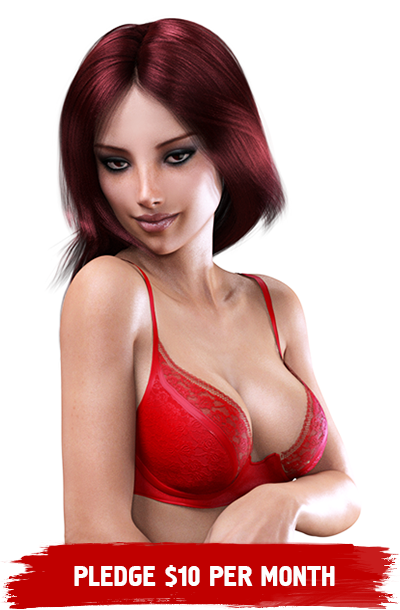 All previous rewards
Vote for some game aspects (aesthetic)
Access to erotic scenes preview of future releases
Get access to new version 3 days early
About Dark Silver
So now we have to look for new opportunities. Which is why we are now working on our new project Glamour.
I'm going to tell you about the development process on a regular basis: new images, interface, game mechanics, and many other things. Also, we are going to have polls on all kinds of things about the game. From characters' hair colors to the direction of the game.
Story
Main character (a guy or a girl, your choice) from a small town turns 18 and it's time to go to college.
Thankfully, they get an opportunity to move into big city and apply into a new experimental college. New live, new opportunities, and no oversight from an overprotective mom!
Turns out main character doesn't even have to pay for the college! All they have to do is sign a strange contract and agree to follow college rules, breaking which might have grave consequences, up to being expelled...
And not only that, the rules might change in the future, too...
About our new game

It's going to be a sandbox RPG with a lot more freedom than Big Brother.
Many different NPCs, who are going to live their own lives. Main character is just a part of the world, not the center of it.
Every NPC, while having some random characteristics here and there, is going to have a lot of care and development put into them. They will have their own stories and secrets.
Many NPC-related storylines, which will tell you more about them and will elevate your relationships to a new level.
The main character—by the way, this time the main character is female—will be able to interact with NPCs and change their behavior, tastes and preferences.
Dates (and more) with NPCs, both men and women.
Many different fetishes. Everyone will find something that gets their engine going.
The main character and NPCs have a lot of different skills and parameters.
Lots of ways to earn money. From completely legal to…
Mini-games. From lock-picking to gambling like poker.
Crafting and selling new items.
Experimental college with unique rules, which will lead to all kinds of spicy situations. The main character will be able to manipulate the rules to achieve her goals.
The game is going to be set in the same place and time as Big Brother. The main character will be able to meet a lot of familiar characters and more. Oh, and spiders. There will be spiders.
Windows, OSX and Android support.
And, as always, great graphics. As good as last versions of Big Brother and better!
Screenshots
As soon as this goal is met, we can work full-time and release new versions of the game on a regular basis.
1 of 1
By becoming a patron, you'll instantly unlock access to 459 exclusive posts
By becoming a patron, you'll instantly unlock access to 459 exclusive posts
Recent posts by Dark Silver