Sand O' Man Virtuoso Virtual Vocalist & Director
is creating Untasted Food, Unheard Music & Underground Cinema
Select a membership level
FOOD
Enjoy these BASIC benefits:
☺ Early Access
☺ Chat Room
☺ Exclusive BTS
☺ Patron Discounts
☺ Exclusive Food Posts
☺ Updates for "Rise On Up LA!" Doc
☺ 501c3 Donations (*via fiscal sponsor)
MUSIC+FOOD
 Enjoy adding MUSIC benefits: 
☺ Early Access
☺ Chat Room
☺ Exclusive BTS
☺ Credits on Web
☺ Patron Discounts
☺ Unreleased Versions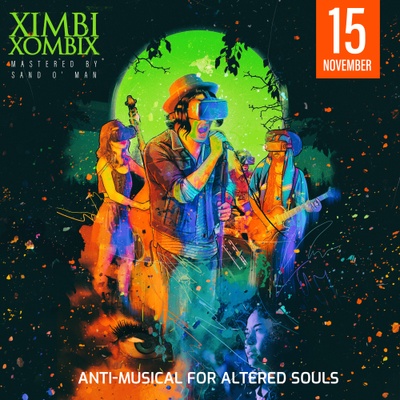 MOVIES+MUSIC+FOOD
Enjoy adding MOVIE benefits:  
☺ Early Access to Movies (+Soundtracks)
☺ Chat Room
☺ Exclusive BTS
☺ Credits on Web
☺ Patron Discounts
☺ Unreleased Versions
About Sand O' Man Virtuoso Virtual Vocalist & Director
Sand O' Man is a persona of Hoffstot S&P, a music and movie production company creating entertainment that expands imaginations of mainstream audiences through unheard stories, groundbreaking music and copyright features in its Über Reality® Theater. We do aim to create a sustainable profitable business, but realistically right now, we are super grassroots, micro-budget level, relying on a variety of community resources, while keeping the spirit of supporting and promoting others in the creative community.

JOIN FOR AS LONG OR AS LITTLE AS YOU WANT

Vocalist and Director Sand O' Man is working on the
Projects Below with Tiers to Your Right >>>


XIMBI XOMBIX
anti-musical for altered souls
(in VR)


Synopsis: A xombi agent brainwashes motley band Sheeppsyche to play alternative K-pop reggae live at the Virtual Reckoning.

Hypothesis: Popular culture suffered a zombie setback since the deaths of Kurt Cobain, Tupac and Notorious B.I.G. For over twenty years, music has not progressed as a message. K-pop has emerged as a global juggernaut, given an opportunity caused by the American pop vacuum. Reggae also did not fulfill its potential in America, largely since the passing of Bob Marley. Reggae in pop format was mainstream in Korea in the Kayo broadcast age prior to the rise of K-pop internet wave.

Immersive Plan: Create a 360º experience of original music to capture the spirit of gen-X 90s pop music to clash with the present millennial wave and K-pop. Parody modern and diverse global culture for a broad age-range. Nod to and promote the future of reggae philosophy. Allow commercial derivative versions by authenticated viewers with share-alike attribution. Present certain ones in ÜR Theater.

Status: OPENS NOVEMBER 15 in LA & VR Theaters
(Soundtrack Pre-Save to get ÜR VR Ticket @www.sheeppsyche.me)


RENAI$$$ANCE XXXTRA DRY
epic vocal solo album


Live Mösaic I – (Promises, Promises 7:55)
Live Mösaic II – (Right Now 10:40)
Live Mösaic III – (Southern Sun Child 13:02)
Live Mösaic IV – (Rise ON Up 18:25)
Live Mösaic V – (Ioeudas I Carry 14:47)
Live Mösaic VI – (Summer Silence 3:46)

Synopsis: The p'ansori rebirth of a human recovering from an accident, chronicled in six cantatas at 93 beats per minute.

Hypothesis: Music has been whittled down by commercial tastes to soundbites. And while electronic music can possess vast musicality, the power of the live performance is a ghost. False idol worship focuses away from music, on a fiat ego. The short burst of song has gained prevalence over longer sustained musical meditation and gospel rest. Raw emotion is rising from music, the human voice the most dynamic instrument.

Immersive Plan: Epic vocals for inward reflection, hybridizing genre with spiritual music, in six narrative movements, each thematically relating to Über Reality worlds, so as to form a compilation. Push boundaries on length, encouraging a new gospel perspective towards consuming music. Perform a live-stream POV binaural audio experience in entirety.

Status: RELEASING THIS CHRISTMAS


RISE ON UP LA: LEARNING FROM THE '92 RIOTS
participatory documentary


"What is the language of the unheard?"

Synopsis: Ironically, whereas the riots were the most formative event in L.A.'s modern history, the history is nowhere taught in the formal curriculum throughout the district. During those economic difficult times in the 80s and 90s, mainstream media failed to capture plight of many urban areas, so instead rap music became the "CNN of the ghetto." It seems apparent art and music must play a central role to communicate these histories to the youth, so that they will not again become victims of lacking a voice or a medium to engage each other on a human vs. political level.

Hypothesis: While "riots are the language of the unheard" was a phrase depicting the African American community during the Los Angeles in 1992, the local Korean American community were popularly shown as an early media meme brandishing guns. Are "guns the language of the unheard"? Still they suffered half of the economic damages, and unquantifiable emotional, psychological injuries and deaths to present day. Were the guns a necessary image in that time? And what is the lesson to be learned, when an 18 year-old Korean American community martyr was killed by friendly fire? LA does not teach the LA Riots of 1992. Sadly the most important historical event for Los Angeles, is not even taught in the public schools built where the 'unheard' fires burned greatest. Many people do not talk about the uprising of peace that followed the riots, the act of cleanup and rebuilding, being another language of the unheard, including that of other Koreans. Now younger artists, too young to influence society at the time, but who remember the riots, put their imprint on the events, as a way to connect their persona to their community. What is the meaning of this self-identification? The 'pioneer' Korean community who moved to South Central prior to the 1924 Immigration Act paint another unforeseen angle in the bigger context of this history.

Immersive Plan: Use arts to educate Americans about the LA Riots of 1992. Follow and interview young artists authentically interpreting the L.A. Riots, while somewhere realize we too are artists. And if so, what shall we say, how, or dare we even? Create a web platform for artists to put their imprint on the history.

Status: Post-production, fund-raising, principal photography shot, seeking to present a first installment on the April 29th date of the events. Platform prototype now live at URtheater.com.


NÜ TA.I.JI
immersive martial arts musical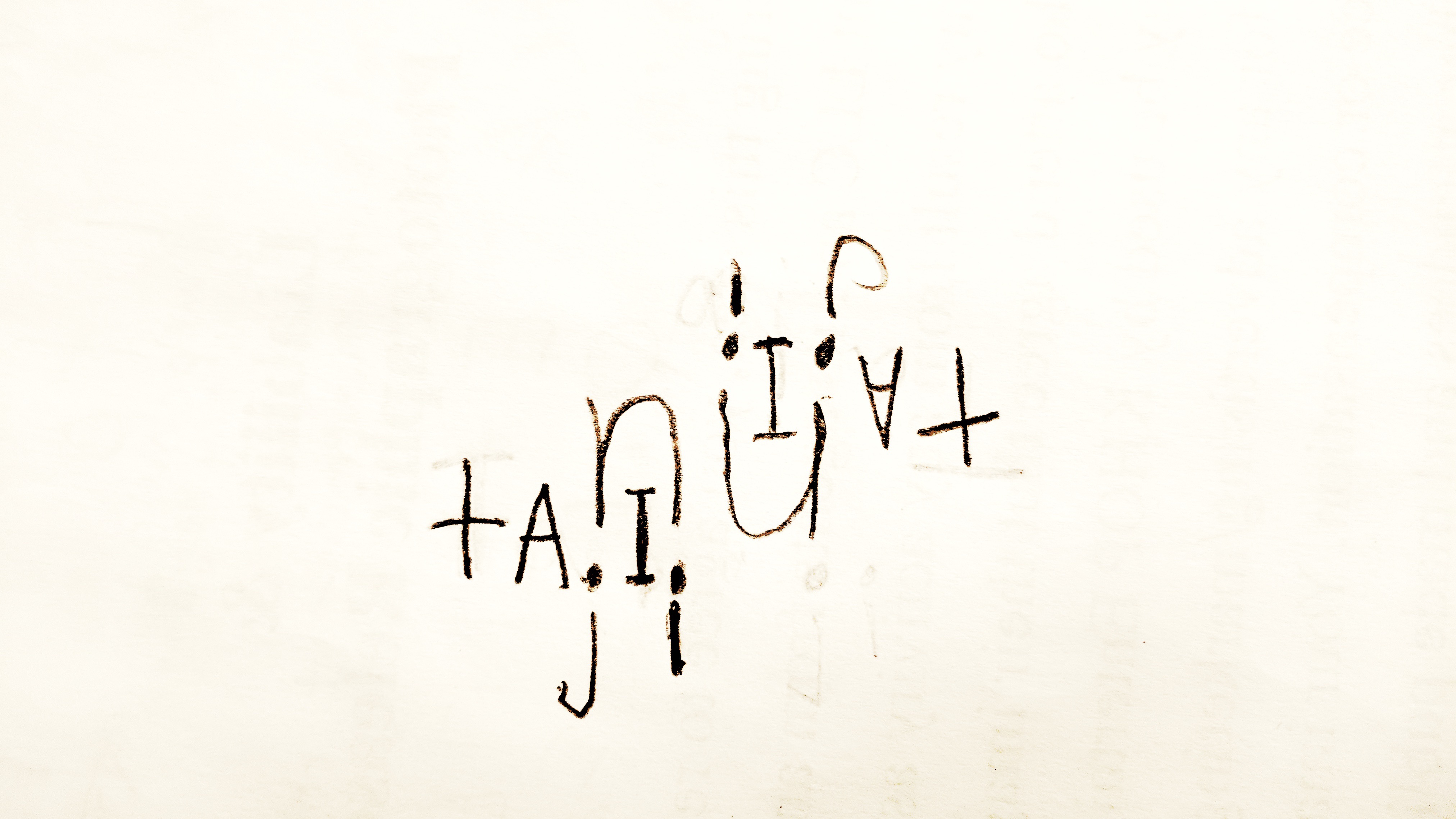 "U can't sing, U can't dance, U can't fight? Youz a Drone."

Synopsis: You are a struggling actor recovering from a wanton injury caused by New Ponzi City, which led you astray from your wife and baby boy. Your hyung friend revives your spirit through martial arts training, while the world falls under the control of A.I. drones, who are re-programmed people. As you rediscover your forgotten Asian chi, impossible opponents challenge your very existence. You must dance with the dragon in the grandest of house parties, until you face your ultimate enemy in a game of death with the future, past and present held in the balance, by you and your opponent.

Hypothesis: Bruce Lee single-handedly created an international genre, but no other Asian American leading man has risen up. His pan-cultural philosophy drawing from tai chi, was the necessary ingredient no one else had, to ignite a global wave of martial arts alive today. With the rise of A.I., the purest human souls, demonstrating art in fighting, voice, and movement could become standard quantums of eternal value. By becoming no ego, you become everything.

Immersive Plan: Execute an Asian American interpretation of martial arts, music and dance, in a 360ºVR experience, from first, second and third person points of view, ultimately to offer a humanized, global male image. Allow commercial derivative versions by authenticated viewers with share-alike attribution. Present certain ones in ÜR theater.

Status: Development, testing shots, approaching talent, soundtrack in recording.


HELENA'S FLUSHING
romantic comedy


"Holi Color Wars!, a fluxus art happening coming to Flushing, Queens."

Synopsis: She's a screenwriter who screams a lot, gets into tiffs and shouting matches with her classmates, teammates, best friends, homeless people and most often with a chauvinistic foreign student who brashly challenges her story, even in her own hometown of Flushing.

Hypothesis: Flushing is a locale with a long diverse history. Waves of immigrants have been arriving since the Dutch in the 1600s when it was called Vlissingen, when The Great Gatsby's Nick passed daily the corridor of ashen auto shops, to present day's influx of post-Civil Rights era Asian Americans. Even within the waves, generational gaps and evolving gender dynamics make for choppy positioning of the individual vs. the group. In New York, many of the immigrants' children and foreigners have arrived in pursuit of the arts, some to take root or others to import/export culture. I have never seen a romantic story of an Asian American woman with an Asian man.

Plan: Tell a modern story from Korean American female point of view, taking from the same angst felt as a male Korean American, but do not pretend to be the female point of view. Use Flushing as a landscape in new ways apart from the usual immigrant bustle. Paint a broad ethnic backdrop using an art happening as a catalyst to conjure fluxus nostalgia. Create and use music.

Status: Completed, earned festival award, unreleased. . . .
Sand O' Man is also a Character from the
ENGINE ROOM PODCAST
of 2 Incredibly Successful Artists from the Unlimited Future
+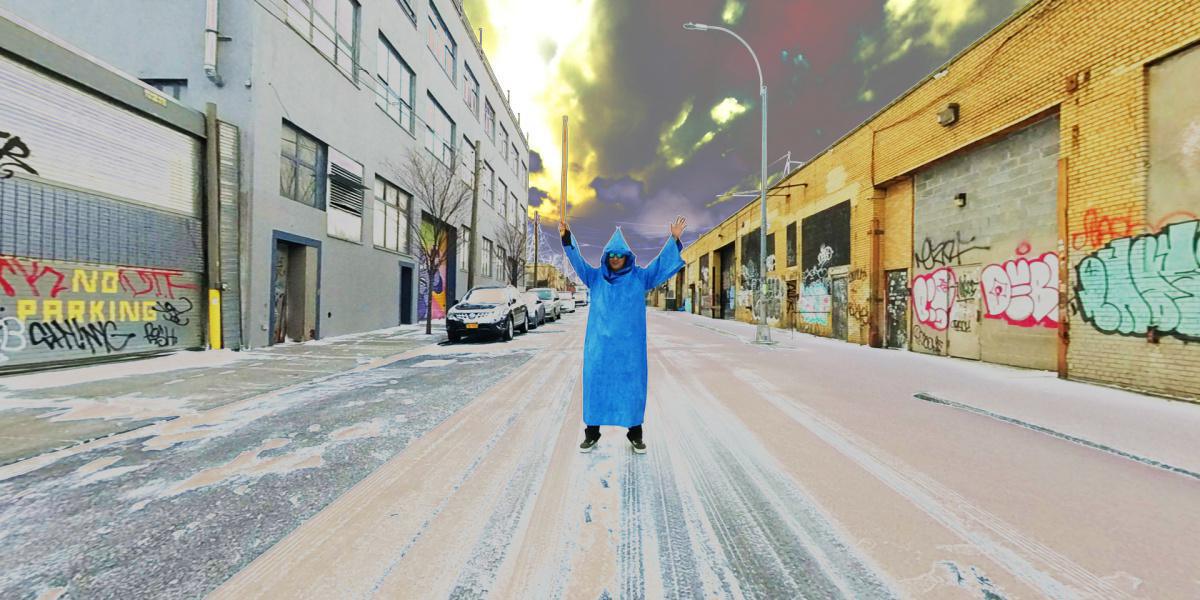 SAND O' MAN
+
¡¡¡GUESTS!!!
¡Thank You for Your Patronage!
A surprise! cover song from the 90s.


1 of 4
Recent posts by Sand O' Man Virtuoso Virtual Vocalist & Director