Sandra Staple
is creating fantasy art and dragon art
Select a membership level
Peeking into the Dragon Cave
Thank you for your support! I will share with you some of the things that inspire me to draw, what I am thinking about working on next/at the moment, or just general thoughts about my art. Any support helps me create more art.
Each month you will get:
Thoughts and Inspirations
Facing the Dragon
Thank you for your patronage!
With this Tier, you will get full access to all my (non-video) Patreon posts, where I might be showing some of my sketches and doodles, more detailed looks at new artwork, works in progress, and the process I went through to create them. 
You will also get early access to purchase artwork before it is ever released to the public.
I will also provide occasional free downloads that I won't be releasing anywhere else (such as a mobile background or coloring sheet- rights to artwork are NOT included).
Each month you will get:    
Works-In-Progress and Doodles
Exclusive Patreon Posts

Behind the Scene Glimpses

Advanced Opportunity to Purchase New Original Fantasy Art  
Plus all the previous tier rewards:
Thoughts and Inspirations  
A Draconic Curiousity
Thank you for your amazing support! I truly appreciate your patronage! With this Tier you will have access to all my Patreon only posts, including discussion on new projects I have started, and a NEW and exciting venture for me-  videos! 
Each month you will get:      
Any new Technique & Process Videos I created that month 
Provide Input on Future Projects 
Your Name in the Scrolling Credits in My Videos. THANK YOU for helping to make this material possible!   
Plus all the previous tier rewards:
Early Access to New Art
Advanced Opportunity to Purchase Art 
Exclusive Patreon Posts 
Behind the Scene Glimpses
Works-In-Progress and Doodles 
Thoughts and Inspirations
About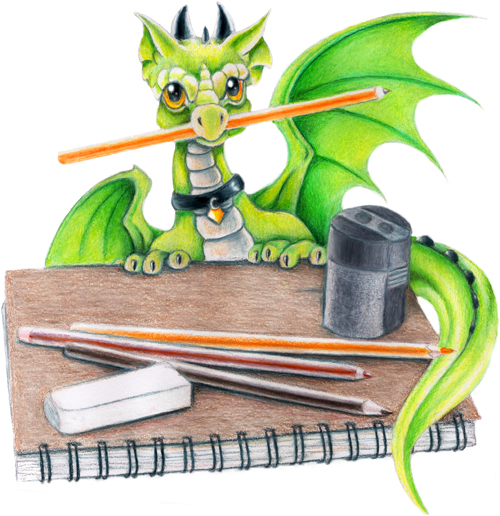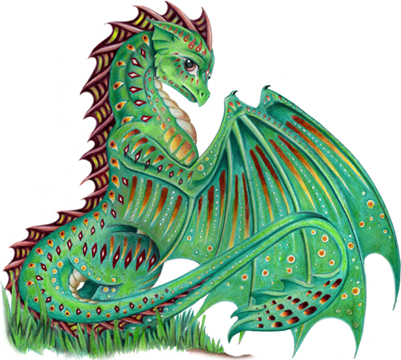 Hello!

My name is Sandra Staple and I am a dragon and fantasy artist located in Nova Scotia, Canada. I am the oldest of four children, the mother of two children of my own, a puppy, kitty, fish, and coral mama, an avid gardener, and a neat freak (except for my art room, which is so messy I can't open the door all the way.)  I am also the author and illustrator of two drawing instructional books for teens:
 "Drawing Dragons," drawn all in graphite pencil, and
"Drawing Fantastic Dragons," drawn all in colored pencil.
Although I do enjoy dabbling in many different mediums, my primary ones are graphite pencil, colored pencil, watercolor, and polymer clay (for my sculptures).
My artistic journey has been one full of ups and downs, and huge gaps in being able to create my artwork due to life being full of unexpected things, and also, full of normal, everyday, life-ish things!
Which brings me here, to Patreon, hoping that you and others will be willing to sponsor me and help me attain my goal of becoming a full-time artist! After majoring in Computing and Information Systems in university, and then spending 17 years as a business and systems analyst at Bell Aliant, I am ready for a change.
Two years ago I decided to quit my old job and pursue my passion -art.  With your help, I am ready to move towards something more creative on a full-time basis.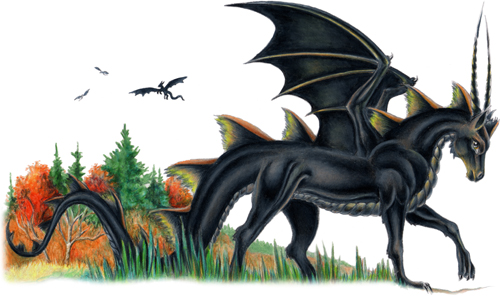 Goals and Other Good Stuff!


Besides the obvious goal of creating new art pieces and continuing to improve my techniques, I also want to be able to share the knowledge and skills I have with you. I'm hoping with your help here on Patreon to be able to create more instructional content such as tutorials and videos than I otherwise would.
Videos in particular will be a new and exciting venture for me. It is a hurdle I must overcome, and I need your help and support in doing so. Your support here will be fundamental in keeping me focused and driven to produce new artwork, tutorials, and videos.
Another thing I will be doing here (and not anywhere else) will be talking about and showing the original sketches and design process I have when drawing (which is not the same type of content as in my books), and the process I follow when I sculpt. And again, creating all new videos detailing some of these steps I go through.
Patreon is going to be a space where I share exclusive content regarding new and upcoming projects, and details on my artistic process. So if you decide to become a patron, I would just like to say
THANK YOU!

You can also follow me on social media for different contests, giveaways, and art I have released to the public.

A (Not so Short) Biography
If you have the time to read, here is the story of how I ended up here on Patreon, trying to re-boot my artistic career at age 40. 
For starters, let's go back to the 90's. When I graduated high school I received an award for excellence in art.  My art teacher actually hesitated giving it to me, because she knew I wasn't going to art college!  She did in the end though, regardless of the fact that I ended up attending Saint Mary's University, majoring in Computing and Information Systems (and minoring in Creative Writing just for the fun of it).
What followed after graduating from university was a 17 year career as a business analyst and systems expert at Bell Aliant, which, as you can imagine, was quite artistically stifling! 
For the first number of years after graduating I was able to create a small amount of art in my free time, and during that time I also got married and bought a house. Queue a new obsession- gardening and fish tank keeping! Oh dear, I think I may have too many hobbies!
The internet was still quite new then- Ebay was only just starting up, and the only payment methods were cash, check, or money order. Which people had to mail you...through the REGULAR mail. Yes, that was a thing! (On a funny side note, Nigerian princes tried to scam me out of mailing them artwork even back then, ha ha!) There was no PayPal, Etsy, Google, Facebook, Instagram, or Patreon, so it was very hard to become successful as a fantasy artist in Canada (especially since I was also working full time and couldn't devote the hours needed.)
Then in 2006 I became pregnant with my first child, Chloe, and in 2007 I was lucky enough to be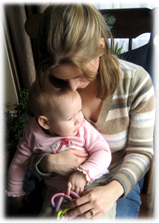 offered a book deal by my wonderful publisher, Ulysses Press- one month after my daughter was born!  It was quite stressful and took my entire one year maternity leave to finish the book in every spare moment I had (which everyone who has had kids knows, there are not a lot of!)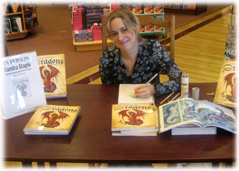 But then my one year maternity leave was up, and I had to return to work. My husband quit his job to look after Chloe with the intention of going back after 6 months (most day cares here start at 18months+, infant daycare is scarce and VERY expensive).  Alas, life had different plans for us. Chloe was diagnosed with Type 1 Diabetes at only 18 months old. We were devastated, as our little girl was still only a baby and we were
suddenly burdened with a constant, extremely stressful disease to manage in a tiny child. We suddenly were faced with up to ten finger pokes a day, constant carb counting and managing what she could eat, and two or three needles of insulin a day. Because she was so tiny, her insulin doses were so small that we constantly battled overnight low blood sugars, and  high sugars in the day, as the tiniest bit of leaked insulin, excitement, stress, illness, activity etc can cause huge blood sugar swings.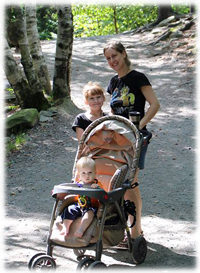 When Chloe was two and a half we were able to get her an insulin pump, and things did start getting better then, although slowly. It greatly improved our ability to manage her blood sugars properly. (An insulin pump doesn't check or monitor blood sugars, but it DOES allow us to give much more precise doses of insulin, so her blood sugars stay in a better range, and we can correct high blood sugars easier.)
And finally, after four years of trying, I got pregnant again with our son, Logan. Thankfully he hasn't been diagnosed with Type 1 Diabetes (yet, he is now almost 6, and there is about a 5% chance of him developing it at some point in his life as it is an autoimmune disorder that can be genetic.)
So, between all of...THAT... I had no time for art. I had a house, two kids, multiple pets, a reef fish tank, a full time job, and when it was nice outside I just wanted to garden. Again...too many hobbies!
So what's an artist to do?  Well, in August 2016, with the support of my husband, I decided to quit my job of 17 years at Bell Aliant.  It was a REALLY hard decision though, as I had been there so long and it's hard to give up a steady, well paying job like that. But I wasn't happy there any longer, and at that point I hadn't drawn or created anything other than a doodle here or there in nine years. So I knew the only way to get back into art was to quit my full-time job as a business analyst.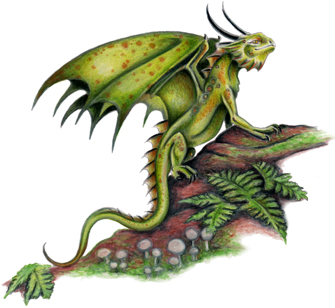 Which brings me to the present. My very first goal when I quit Bell was to write a second book, "Drawing Fantastic Dragons,"  and that was published in July 2018, so it's time to take on a new project. But it's so easy for me to become distracted, so I need something to keep me focused on my artwork, and feel like it's worth doing. My husband keeps teasing me about becoming a computer programmer with him, but I'm hoping I can actually succeed with my artwork instead.
That is where you come into this story!  If you are still reading...wow, thank you! (I am the queen of long winded stories and emails...how else do you think I managed to write TWO 144 & 165 page books JUST on drawing dragons!?)  and thank you for any support you are willing to give. And hey, by reading this, you probably know more about me than many acquaintances that see me face to face...how's that for knowing your artist? 
So thank you to everyone who is helping support me on the road to becoming a full-time artist. And thank you for reading!
Feel free to follow me on Instagram, Facebook, or Twitter as well for updates and contests, and to show support there!
Thank you and happy creating!
-Sandra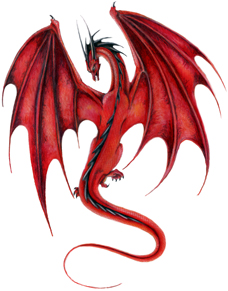 When I reach $100 per month, I will create a special "thank you" drawing for the early supporters who helped get my Patreon off the ground, and provide a high-resolution copy of it for them to print and use.

1 of 1
By becoming a patron, you'll instantly unlock access to 2 exclusive posts
By becoming a patron, you'll instantly unlock access to 2 exclusive posts
Recent posts by Sandra Staple